Tom Hardy Was Criticized by Batman Fans for Gaining 30 Pounds To Play Bane in 'The Dark Knight Rises'
Tom Hardy bulked up to play Bane in 'The Dark Knight Rises' but some fans felt he didn't accurately represent the character. Tom Hardy read negative comments from fans knowing he was going to "be judged."
Tom Hardy's no stranger to movie role transformations. He's changed his look multiple times over the years. The Dark Knight Rises remains one of his most memorable transformations. Hardy packed on muscle to play the villain, Bane, but some Batman fans felt his physical transformation didn't do the character justice.    
Tom Hardy gained almost 30 pounds to play Bane in 'The Dark Knight Rises'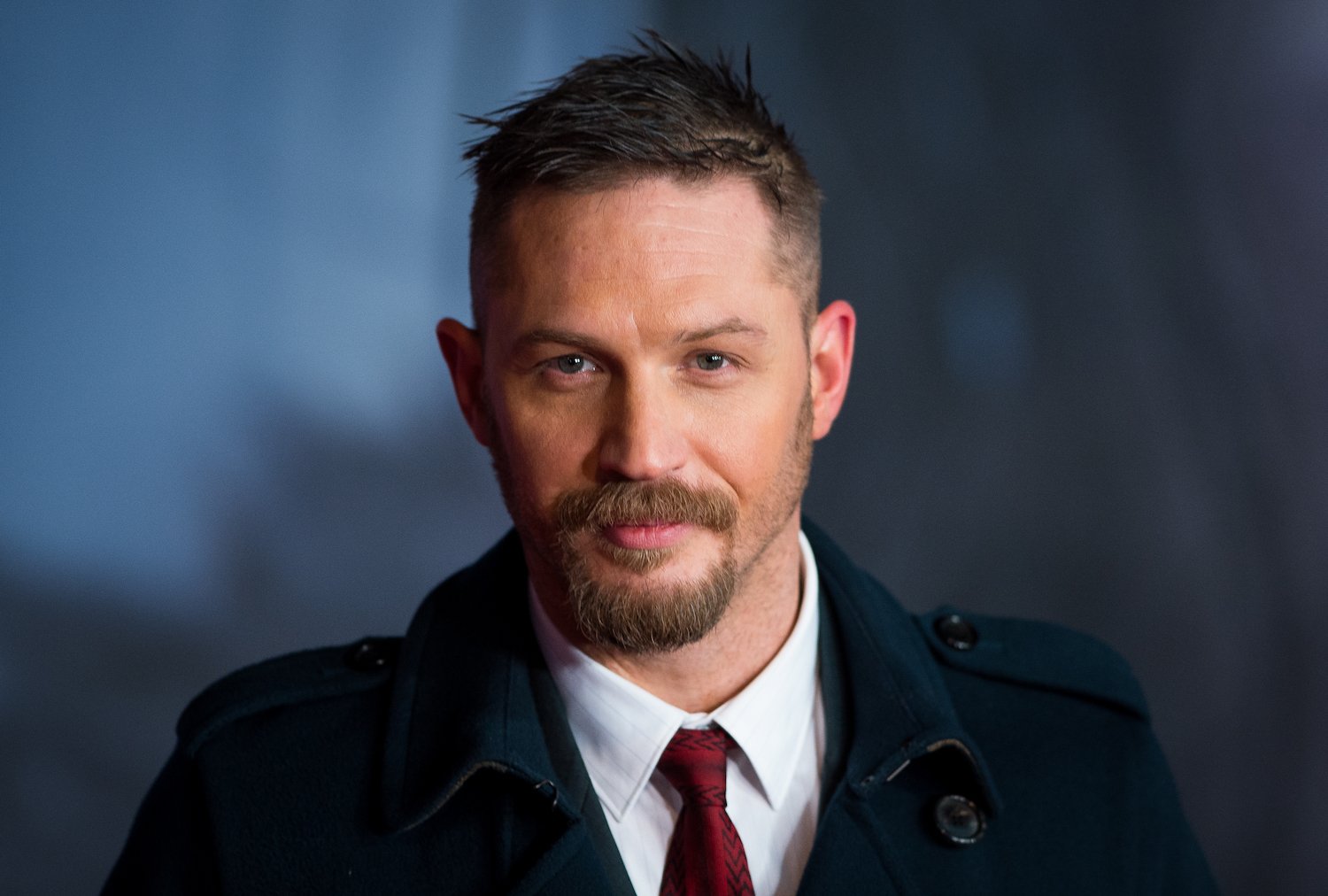 When Hardy got cast in The Dark Knight Rises, he didn't have to start from scratch on his character's look. Hardy portrayed an MMA fighter in 2011's Warrior before playing Bane. 
Because he'd already been spending lots of time building muscle to play an athlete, Hardy was well on the way to achieving his Bane physique.
According to Men's Journal, Hardy began training for Warrior at 162 pounds and ended at approximately 185 pounds. As Hardy told CineMovie, he weighed 190 pounds playing Bane. 
Some Batman fans felt Tom Hardy didn't bulk up enough to play Bane
When fans got their first glimpse of Hardy as Bane in Christopher Nolan's third Batman film, some criticized the actor's size. That's because previous versions of Bane — in comic books and animations — depict him as having incredible physical strength. Bane can lift 1,500 pounds, according to Fandom. 
Hardy addressed the complaints at a press event in Los Angeles after reading online comments. 
"I'm at 190 [pounds]," he said. "Bat-fans want me to be over 220 pounds. 400 pounds. I'm like dude!"
He continued, saying anyone who takes on the role of such a popular character is going to be criticized.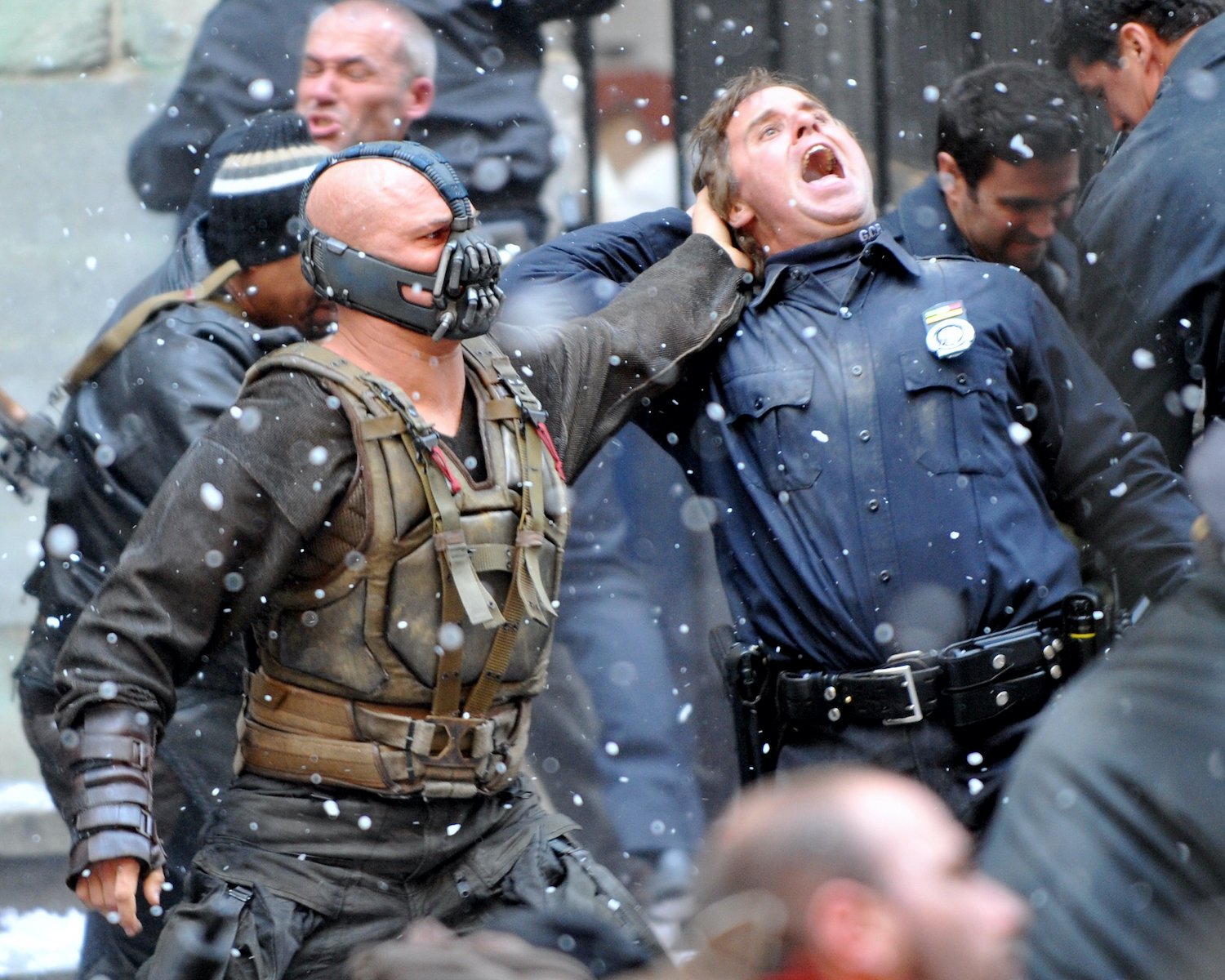 "Batman is like Superman, Spider-Man — he belongs to so many people," Hardy said. "So many people love him. He belongs to them, and when you step into that kind of character, you are going to fail. And be judged."
He added that all he can do is give fans his best. 
"I'm human, and I do read things. I read the comments, and I cry," he said. "I can't cry for everybody."
He continued, saying, "I just give them a job, and be the best that I can be. Just trust me. I trust Nolan."
The Dark Knight Rises hit theaters in July 2012. Hardy starred in the film opposite Christian Bale as Batman and Bruce Wayne.
It marked the final installment in Nolan's Batman trilogy after the major success of The Dark Knight in 2008. Heath Ledger's performance as the Joker earned him a posthumous Oscar.
Tom Hardy says movie transformations have taken a toll on him
Hardy admitted that physically transforming himself for roles has impacted his body. Getting older the actor said he doesn't bounce back from intense training like he used to.
"I think you pay the price with any drastic physical changes," he told the Daily Beast in 2017. 
"To go from one extreme to another has a cost," he added. "I haven't damaged my body, but I'm certainly a bit achier than I used to be!"