Tom Hiddleston on Marvel Faking Loki's Death in 'Thor: The Dark World' To Keep Fans Happy – 'It Was Bizzare'
Tom Hiddleston has had one of the longest tenures in the Marvel Cinematic Universe, having played Loki for a decade. The popular character first appeared in Thor back in 2011, has since starred in several Avengers films, and currently has his own limited series currently streaming on Disney+. However, the god of mischief was never supposed to hang around this long.
Loki was originally supposed to die in 2013's Thor: The Dark World, but Marvel executives ended up changing the storyline after viewers rejected the film's ending during test screenings. The studio made sweeping changes to the script and ended up keeping Loki alive for several more films until he died in Avengers: Infinity War.
Hiddleston recently looked back on the experience, noting that although the process was fun, it was very bizarre having to rework a plotline with such far-reaching implications.
Tom Hiddleston says viewers refused to believe that Loki died in 'Thor: The Dark World' during test screenings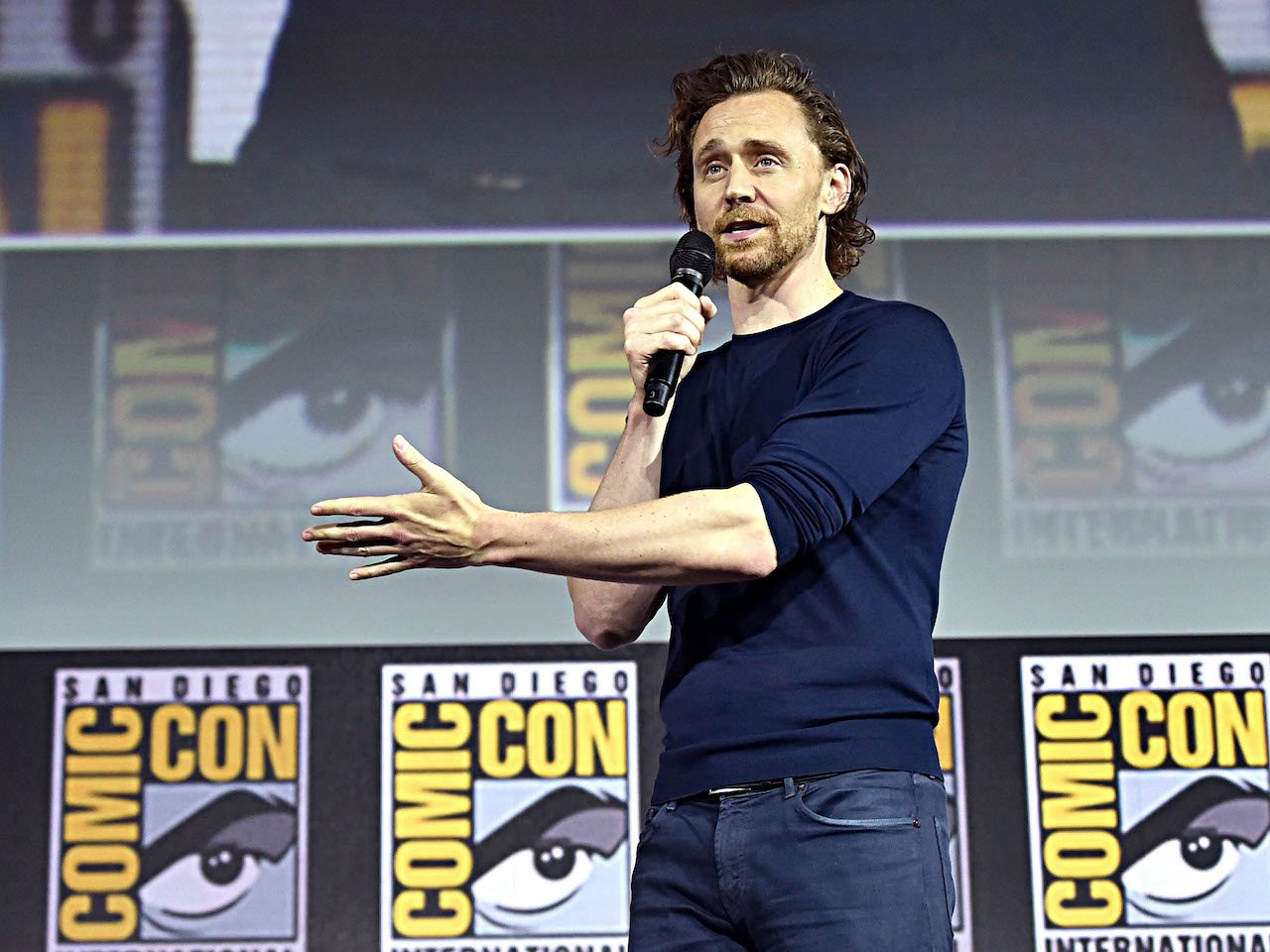 RELATED: 'Loki' Star Tom Hiddleston Really Loved Playing the Villain in Marvel's 'Avengers' Movies
When filming wrapped on Thor: The Dark World, everyone at Marvel Studios understood that Loki's time in the Marvel Cinematic Universe had come to an end. However, six months later, Hiddleston got a call from Marvel President Kevin Feige telling him that the movie wasn't being received well at test screenings.
According to Hiddleston, viewers refused to believe that Loki really died in the manner that he did, sacrificing himself for his brother.
"The audience says, 'Well obviously we don't believe that.' They just didn't accept that Loki was really dead," Hiddleston told Rotten Tomatoes. "They thought he would somehow find some spontaneous trick or way of getting out of it."
Marvel Studios decided to change the story to keep fans happy
Because Marvel Studios wanted The Dark World to be as successful as possible, they ended up reworking the story to appease viewers.
"It made them all scratch their heads at Marvel Studios and think, 'Um, right. Ok, we better rethink this.' And that's how they came up with the new ending, which is that Loki had faked his own death and had shape-shifted into an Asgardian guard and was now impersonating Odin sitting on the throne. Which then led us into the beginning of Ragnarok where it's Loki pretending to be Odin, and he's pretended to be Odin for quite a long time, which is quite the spell to keep up."
As stressful as the changes might've been to execute, they ended up working well for Marvel. The Dark World went on to gross $644 million, according to Box Office Mojo, and Hiddleston was able to keep his job in the MCU. 
"It became a really fun, new way to end the film and begin the next one. So yeah, it was bizarre. … An ending is just a new beginning."
Loki's survival proved beneficial when Marvel needed new Disney+ content
Marvel's decision not to kill off Loki so soon also helped tremendously when it was announced that Disney would be launching its own streaming service. Needing original content, former Disney CEO Bob Iger had asked Kevin Feige to start producing new Marvel shows. Loki ended up becoming one of them.
"I think the notion that we had left this hanging loose end with Loki gave us the in for what a Loki series could be," Feige told Entertainment Weekly. "So by the time [Endgame] came out, we did know where it was going."