Tom Hiddleston Offered 'Shang-Chi' Star Simu Liu Sage Advice When His Marvel Role Was Announced
Shang-Chi and the Legend of the Ten Rings is one of several Marvel movies to hit theaters in late 2021, marking Simu Liu's debut in the Marvel Cinematic Universe. The actor will portray the title character Shang-Chi, who is the MCU's first Asian lead. Of course, bringing a superhero to life can prove a nerve-wracking endeavor, especially in a franchise as popular as Marvel. When Liu's role was first announced, Loki star Tom Hiddleston offered him some wisdom to ease his nerves.
Marvel announced Simu Liu's role at San Diego Comic-Con in 2019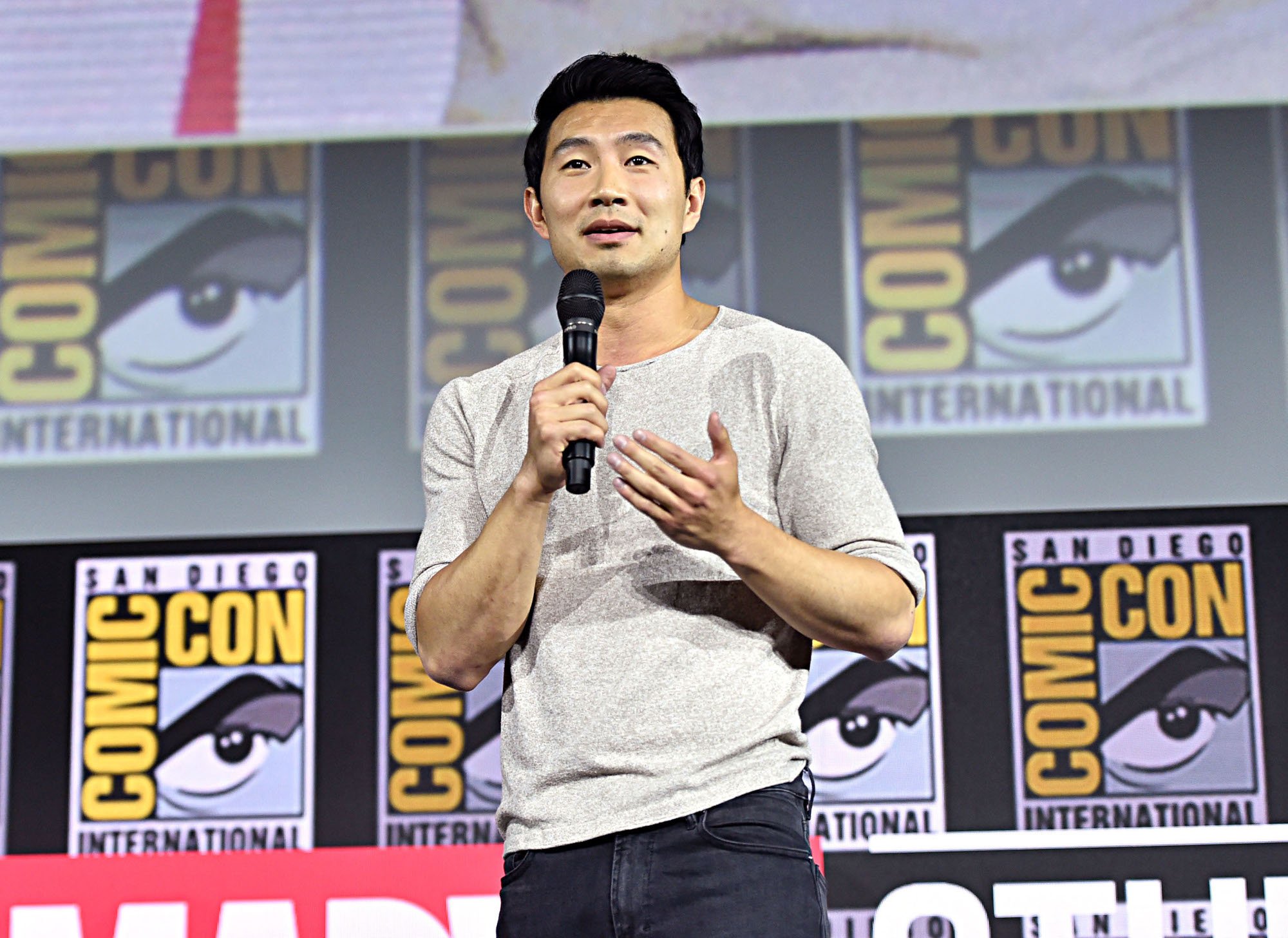 As if taking on the role of an iconic superhero doesn't come with enough pressure, Marvel announced Liu's casting in front of an audience. Known for his role on Kim's Convenience, the actor attended Marvel's presentation at San Diego Comic-Con in 2019. That's where Marvel Studios President Kevin Feige announced Shang-Chi and the Legend of the Ten Rings and welcomed Liu to the franchise.
In addition to Liu's casting, Feige also revealed that Tony Leung would play the Mandarin in the film — a character many fans are eager to see portrayed properly after Iron Man 3's bait and switch. Awkwafina's involvement in the movie was also announced, as well as Destin Daniel Cretton's directorial role.
"This is just the craziest, craziest dream," Liu said while on-stage.
Tom Hiddleston preached acceptance to his new Marvel co-star
Liu will become the MCU's first Asian lead, but he's not the first star to take on the responsibility of playing a character who comes with expectations. Most Marvel heroes have a dedicated fan base, so just about every actor in the MCU has faced the pressure of doing their character justice.
Fortunately, Hiddleston attended Comic-Con to promote Loki in 2019 — and he offered his new co-star some advice about joining the MCU. At the Jungle Cruise premiere in July 2021, Liu recounted Hiddleston's warm welcome to Variety:
"I had a wonderful conversation with Tom Hiddleston the day that I was announced at Comic-Con. And he was just so great. He's, first of all, just such a gentle human — the kind of perfect person to kind of just get your head straight. And he was just like, 'You've got to enjoy it. You've got to just accept the good with all the other stuff, and just accept the fact that if you go on vacation somewhere to a random island, people are still gonna know where you're from. Because that is how far-reaching and pervasive Marvel movies are.'"
Joining the MCU will no doubt find Liu getting recognized more and more. However, Hiddleston's words seem to have helped the actor prepare for that reality — and for some of the other challenges that may accompany his new role.
Will Tom Hiddleston and Simu Liu cross paths on-screen?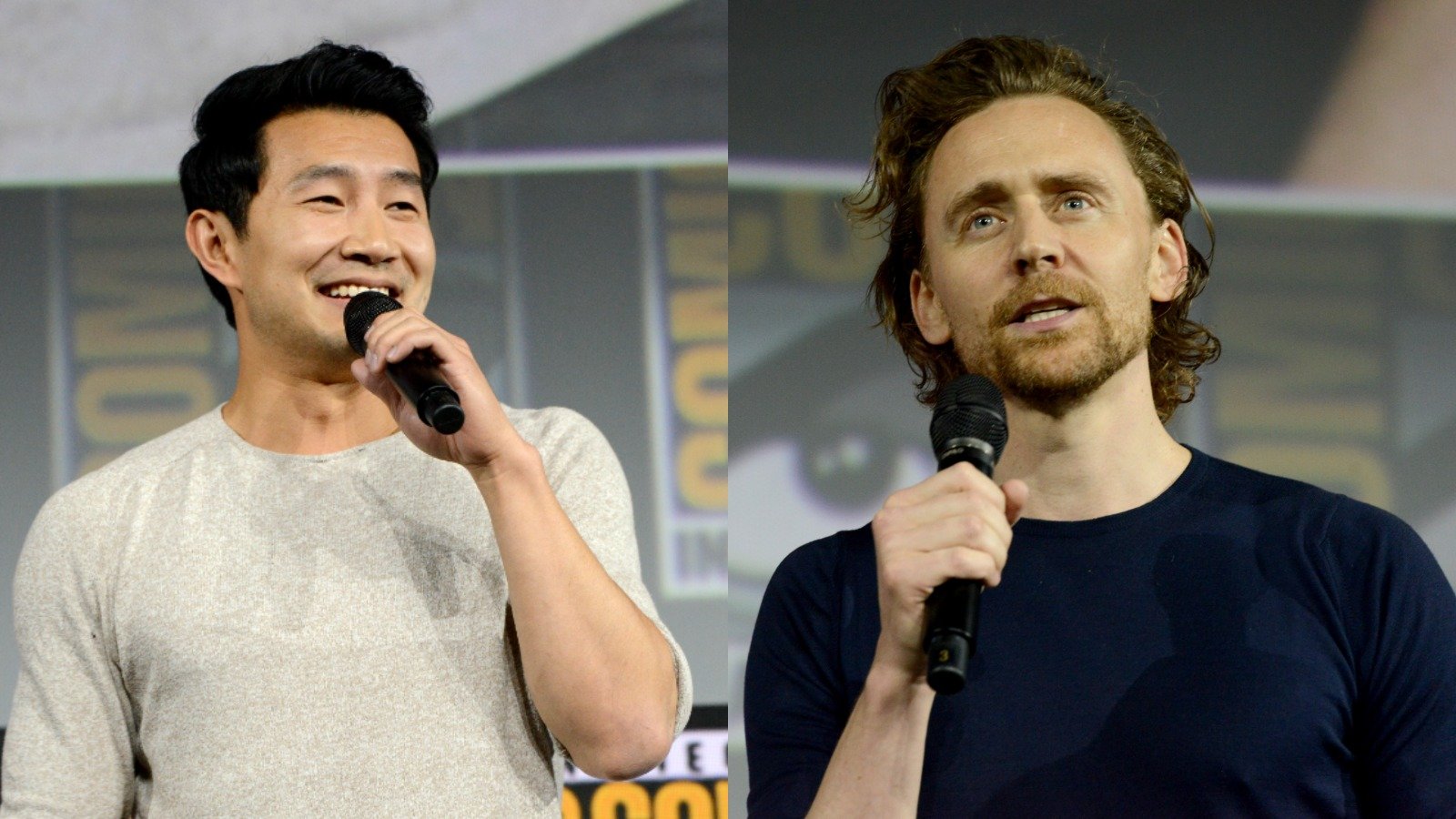 While Liu and Hiddleston clearly get along in real life, it would be great to see them on-screen together. Unfortunately, it's hard to say if that will happen anytime soon.
Although both stars will play prominent roles in Phase 4 of the MCU, their characters run in different circles — at least, for the time being. Following the events of Loki's season finale, just about anything is possible moving forward. Could they cross paths in one of Marvel's future films?
Loki is bound to run into other heroes in his attempts to prevent the multiverse from getting out of hand. However, Shang-Chi's involvement in that storyline remains a mystery. Fans might have more to go on when the film arrives on Sept. 3, 2021. Until then, at least they have Liu's recollection of Comic-Con to tide them over.