Tom Hiddleston Originally Thought Loki's Story Ended with 'Thor: The Dark World', Became Emotional During 'Infinity War' Death Scene
Tom Hiddleston has been a part of the Marvel Cinematic Universe ever since his appearance in 'Thor.' However, the talented actor wrongly thought his time was up in the MCU on several different occasions, particularly after 'Thor: The Dark World.'
Many Marvel lovers are excited to see Tom Hiddleston return to the screen in the upcoming TV series Loki. Reprising his role as the title character, Hiddestlon will be joined on screen by Owen Wilson, Sophia Di Martino, and Jamie Alexander, among others.
Marvel's production team is known for being very secretive about how they operate. Oftentimes in interviews, Marvel actors are required to tell the media that they don't know what's going to happen in future Marvel productions, and oftentimes they really are telling the truth. 
Hiddleston himself had no idea that he was going to have his own show, especially after he saw the way events were unfolding in the Marvel cinematic universe. 
Tom Hiddleston thought 'Thor: The Dark World' was the end for Loki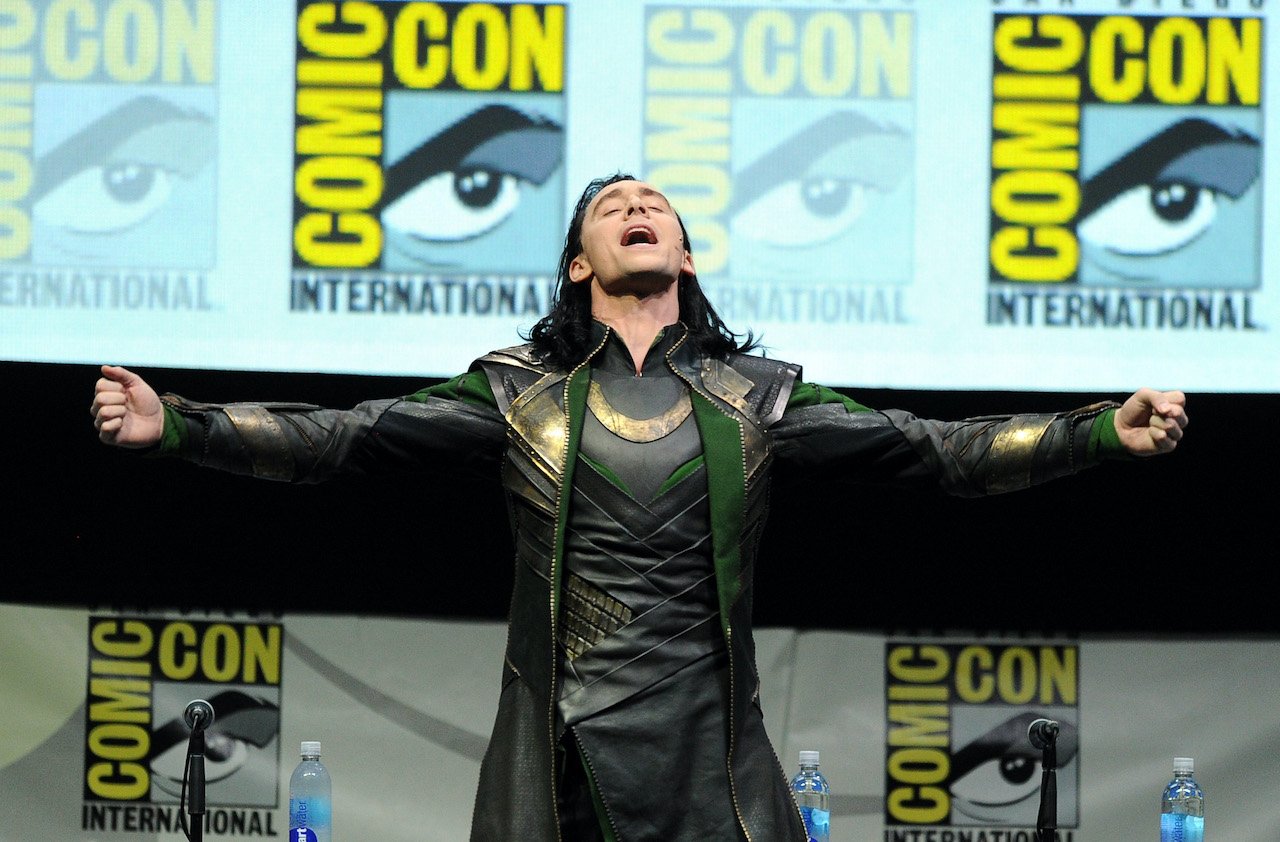 Hiddleston revealed that he thought Thor: The Dark World was the end of the line for his character during a resurfaced 2019 interview with MTV News.
"I thought Thor: The Dark World was it," Hiddleston said. "And then there was the sort of altered ending. But then the Marvel universe went off in quite a different direction after that, so I didn't know if I was ever going to be back." 
He knew Loki was going to die long before he filmed the scene in 'Infinity War'
Later in the interview, Hiddleston looked back on his shocking death scene at the beginning of Avengers: Infinity War, noting that the film's producers informed him about the narrative decision years before it was shot. 
"Infinity War was final," Hiddleston said. "The death scene in the beginning of Infinity War, that was really pitched to me two years before we filmed it. When I first went to see Kevin to talk about Thor: Ragnorak and he was kinda telling me the story, and the arc, and Hela and the whole thing. Sicar and the Grandmaster, he was just sort of telling me the loose bones of the story."
He thought Loki was gone for good after 'Avengers: Infinity War'
Due to his conversation with the Infinity War producers, Hiddleston assumed that Loki's story had truly come to its conclusion. 
"The Russos were in the building and [Kevin] said, 'At the end of this meeting, I'd love for you to meet Joe and Anthony. And they don't know what's gonna happen in Avengers 3 yet, but they have their opening scene. And they're gonna tell you what it is,'" Hiddleston recalled. "So they told me … They were like, 'This is how we're gonna start.' And so I thought, 'Well, I guess that's it then.'
He became very emotional when it was time for the death scene
Understandably, Hiddleston became very upset when he found out Loki was going to die. Luckily, he had Josh Brolin, who plays Thanos, to console him.
"I knew about the Endgame piece," Hiddleston said. "But I knew that, in terms of Loki's journey, the arc was complete at the beginning of Infinity War. And it was very emotional. Josh Brolin was really sweet. He was like, 'I'm sorry man.' … Joe and Anthony were really like, 'This is momentous. This is how we're opening the film, and this is the end of Loki. And that's it. And when I shot it, I thought that was the last, absolutely the last time I would play the character."
Clearly, the Marvel team had a master plan all along. Loki premieres on June 9.