Tom Hiddleston Teases What 'Loki' Season 2 Will Be About
The MCU's recent releases on Disney+ have been smash hits one after another, but many Marvel fans were especially fond of Loki after its initial season finished up on the popular streaming service. The show offers fans a chance to spend some time with Tom Hiddleston's titular god of mischief, who had made plenty of MCU appearances before but always shared the limelight with Thor. The show wasn't quite what anybody expected, and after concluding with one of the biggest cliffhangers ever, many fans are speculating what the distant season 2 may be about. Some recent comments by Tom Hiddleston seem to have shed at least a little light on what season 2 may cover.
A different Loki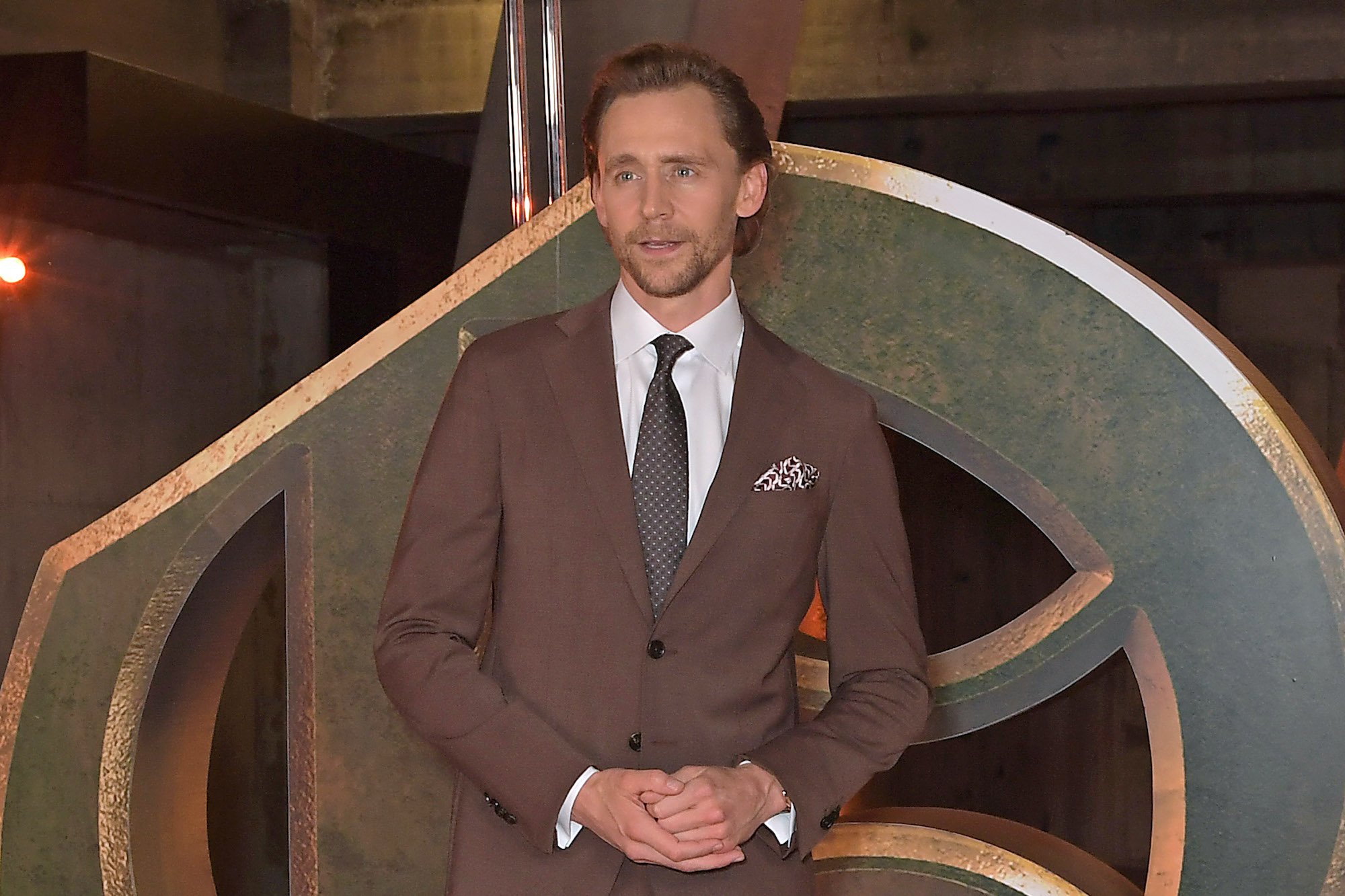 The Loki that fans have gotten to know in his series is a very different Loki than fans have seen in most of his MCU appearances. The show covers an alternate version, or variant, of the Asgardian who has popped out of the timeline just after the events of The Avengers thanks to some time travel shenanigans from Iron Man, Ant-Man, and Captain America.
He's picked up by the Time Variance Authority, a Kafkaesque, bureaucratic extra-dimensional organization that keeps a brutally tight grip on all time. After working with the TVA he meets Sylvie, another Loki variant, on the run as well. The two bond, and before the end of the show, something much bigger seems to be developing.
During the course of Loki, audiences saw the titular hero (villain?) grow from an arguably sociopathic murderer into a relatable protagonist. Loki tried to conquer the world literally minutes before the start of the series, yet his personal growth through his struggles with the TVA brings the character to a kind of redemption.
While many fans were afraid to lose all the character development that Hiddleston's character received in Avengers: Infinity War and Thor: Ragnarok, but those fears were put to rest when we saw a spellbinding performance from Hiddleston as Loki's character faced personal struggles that led him to change his personal ethos. He may have been on the path to being a better person, but the show ties it together perfectly as his budding romance with Sylvie works not only because seeing a romance between two such mischievous characters is naively beautiful but also because it reinforces the central theme that loving and accepting yourself is the key to healing and growth.
Loki's big cliffhanger
To put it lightly, Loki ended on a doozy. Fans don't know what to expect next after seeing time itself literally break apart after Sylvie executed the head of the TVA. More importantly, in the last scene, Sylvie quite literally throws Loki into another reality to get him out of the way. A struggle with the potential to end time and reality itself is exciting enough for fans, but what many really want to know is when will Loki and Sylvie reunite.
It's likely the cosmic implications of the Loki finale will be further explored in upcoming titles like The Eternals, Doctor Strange and the Multiverse of Madness, or Spiderman: No Way Home. Fans will likely have to wait until the second season of the show releases to know more about what happens between Loki and Sylvie though.
Hiddleston, for one, seems optimistic about the pair finding their way back together. "I don't think he will stop searching [for Sylvie] now," the star recently commented according to Inverse. "He feels that this is something he has done, a mistake that he has made, and he's invested in setting it right."
Season 2 is a way off, and it's likely that Hiddleston himself doesn't know much more than fans about what direction the show will take. It is interesting, however, that Hiddleston chose to phrase it as it's Loki that feels like he made a mistake rather than Sylvie, when the latter betrayed the former at the final moments. This shows fans that this new Loki has come a long way from starting the season as someone who was still out of breath from cackling maniacally while he overlooked his invasion of New York City.
What we know about season 2
Season 2 was just announced, and it's unlikely that it will be on fans' screens any time before 2023 at the very. Season 1 director Kate Herron will be stepping down from the series for season 2, so it's tough to tell how that could change the production or the final form that the second season takes.
The major cast all seems to be on board and excited for a second outing, but Marvel chief Kevin Feige recently told Collider in an interview that the studio hasn't even begun to search for a new director yet. According to his comments, production on Loki season 2 won't begin until 2022 at the earliest, or even 2023.
Fans were certainly disappointed to hear that it would take so long to get to the next phase of their story of two star-crossed Lokis in love, but Marvel certainly has a big couple of years planned for the MCU to take their minds off the wait. If season 2 is as good as season 1 was, few people probably mind waiting for more Loki.
RELATED: Loki Season 2 Release Date, Cast, and Everything Else We Know