Tom Holland Admits He Would Quit Social Media if It Weren't for Marvel
Tom Holland has become a living legend through his portrayal of Marvel's Spider-Man. At just 24-years-old, Holland has already become a Hollywood icon and has amassed a substantial social media following along the way. While most 24-years-old would kill to have 42.8 million Instagram followers, Tom Holland would willingly throw it all away. Read on to learn more about this young Marvel star's career and why he wishes he could quit social media altogether.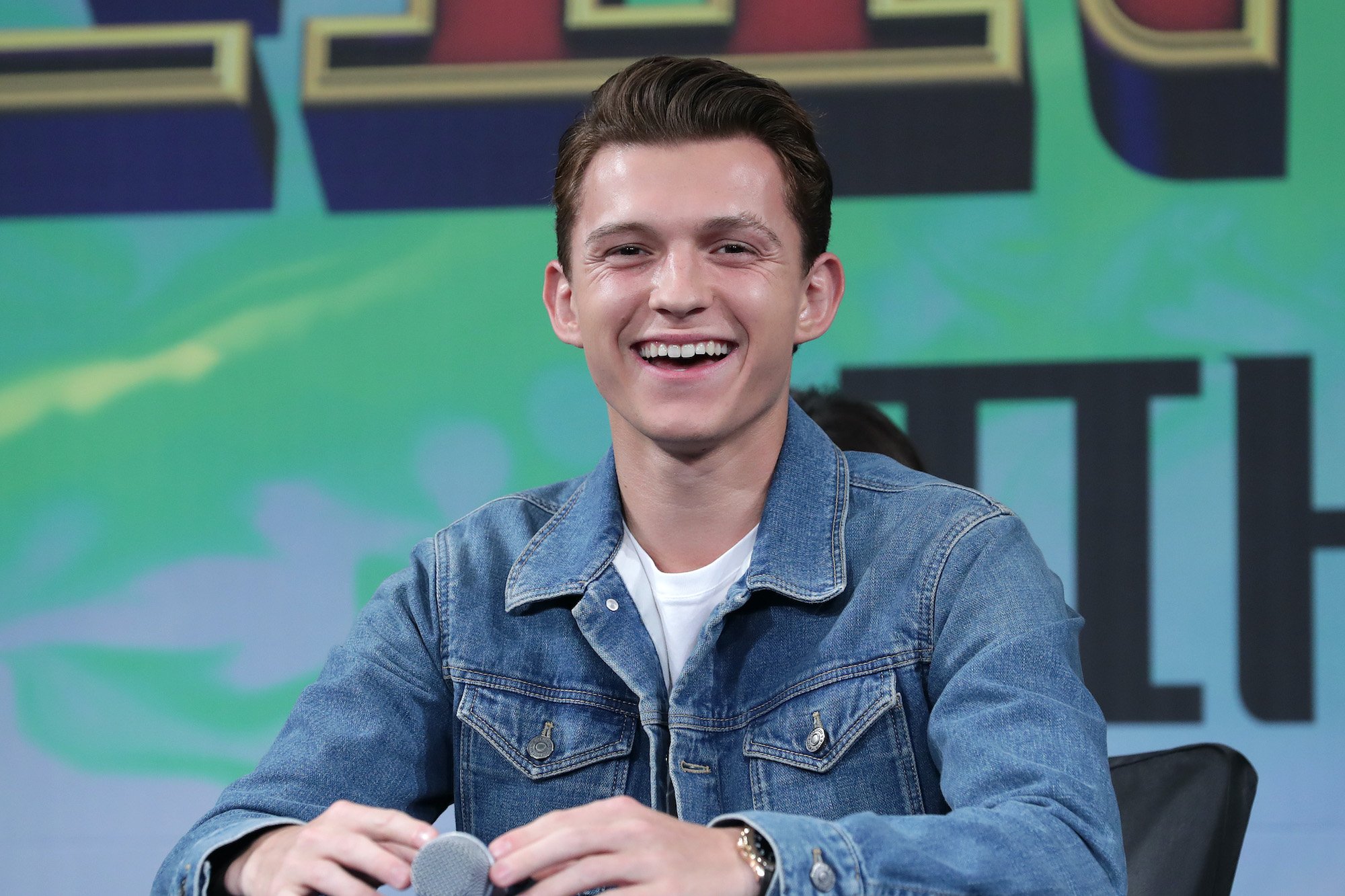 Where is Tom Holland from?
On June 1, 1996, Nicola and Dominic Holland welcomed their first child into the world in London, England. The proud parents named their baby boy Thomas Stanley Holland. IMDb reports that little Tom grew up in London, attending a Roman Catholic preparatory school and becoming heavily involved in the performing arts. While Holland loved dancing, he was often bullied in school for his passion. He overcame these struggles and shut his bullies down as he began landing dancing gigs. 
In 2008, Holland made his West End debut at just 12-years-old in Billy Elliot the Musical. This performance launched Holland onto the road of stardom. After this appearance, he appeared on the television show The Feel Good Factor. This lead to more television appearances as Holland began landing acting gigs. From 2010 to 2015, Holland landed quite a few acting gigs, including How I Live Now, where he starred alongside Saoirse Ronan. In 2015, Holland's career would become bigger than he could have ever dreamed as he landed the role of Peter Parker on the Marvel productions. 
Tom Holland is a favorite Spider-Man
Holland's first role as the teenage Peter Parker was in Captain America: Civil War. Holland became an instant icon in this role and gained worldwide recognition as Spider-Man. The film grossed over $1.1 billion worldwide and is one of the highest-grossing Marvel films of all time, according to Time. Holland continued playing the role of Spider-Man in four more Marvel films, including Spider-Man: Homecoming, Avengers: Infinity War, Avengers: Endgame, and Spider-Man: Far From Home. Holland is set to star in a sixth film as Spider-Man, Spider-Man: No Way Home. The film is set to release sometime in 2021. 
While Tom Holland was becoming Spider-Man, he proved he wasn't just a one-trick pony. Along the way, Holland landed multiple acting gigs outside the Marvel Universe too. In 2016, Holland starred in The Lost City of Z as Jack Fawcett. In 2017, he played Samuel Insull in The Current War. Along with roles on the big screen, Holland has also proven himself as a successful voice actor in the films Spies in Disguise, Dolittle, and Onward. After finding success in so many Hollywood roles, it's really no surprise that Holland has accumulated such a large social media following. 
Tom Holland isn't a fan of social media
While having an Instagram following of over 42 million people and a Twitter following of over 5 million people is certainly impressive, Tom Holland says he would happily quit social media today. The young film star recently told Esquire that he would delete his account altogether if it were up to him. However, Holland is a little afraid that quitting social media would land him in hot water with Marvel and Sony. He told Esquire, "I think Marvel and Sony would s*** their pants if I said goodbye to all of my followers." Holland is probably right about that. 
For the time being, it sounds like Holland will be keeping his social media accounts active. However, the young star is always careful about what he puts out online. He never wants to put his family, friends, or relationship interests in an awkward position, especially with millions of people watching his every move. Holland recently posted photos to his Instagram account with the British actor Nadia Parkes. He told Esquire, "I spoke to her about it, and that was something that she felt comfortable with me posting, But I am very, very selective with what I post." While all the fame could have quickly gone to his head, the young Tom Holland still seems to have a good head on his shoulders.