Tom Holland Faced a Superhero Walk of Shame After Fumbling 1 of 'Avengers: Endgame's Most Iconic Scenes
Tom Holland hilariously recalled the time he fumbled 1 of 'Avengers: Endgame's most iconic scenes, leading to a superhero walk of shame for the Spider-Man star.
Tom Holland is taking the world by storm after the release of Spider-Man: No Way Home. The much-anticipated conclusion to the Homecoming trilogy brings nearly two decades' worth of Spider-Man stories to a close. Of course, it's not the only ensemble cast Holland has been a part of. He also worked on Avengers: Infinity War and Avengers: Endgame — and the latter gave him the hilarious memory of doing a walk of shame in front of the other Marvel heroes.
Tom Holland appears briefly in 'Avengers: Endgame'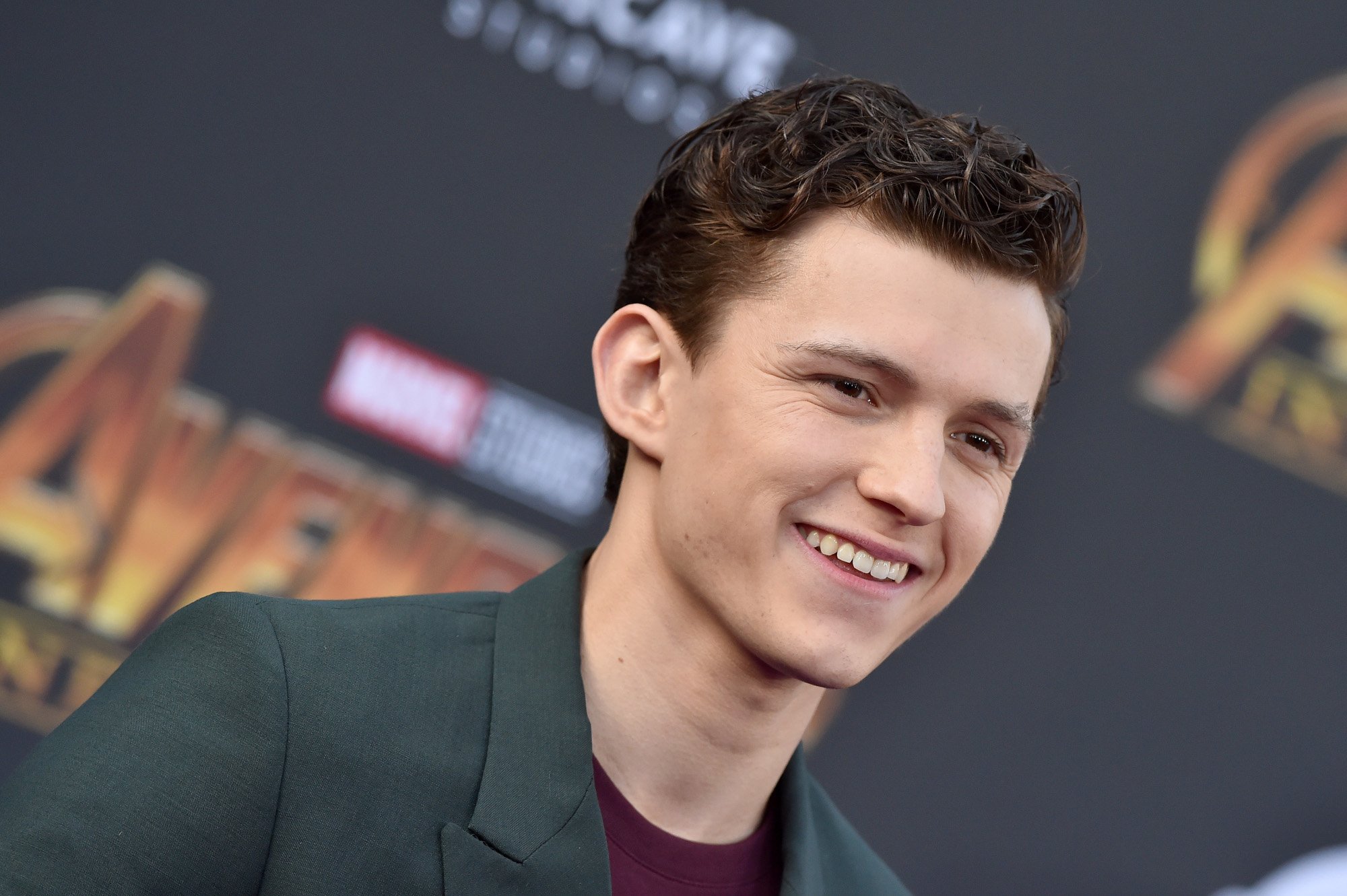 Although Tom Holland plays a prominent role in Avengers: Infinity War, he appears only briefly in Avengers: Endgame. That's because he's Blipped at the end of the former film, only capable of returning to the Marvel Cinematic Universe when Bruce Banner (Mark Ruffalo) snaps half of the population back into existence.
But even if Holland only shows up during Endgame's final confrontation, he got to partake in one of the movie's most iconic moments: the scene where Steve Rogers (Chris Evans), Thor's (Chris Hemsworth) hammer in hand, stands in front of all the MCU heroes and tells them, "Avengers, assemble."
It's a line that viewers waited years for, and the payoff was most certainly worth it. It's followed by an epic rush to defeat Thanos' armies. But as it turns out, Holland got this scene wrong when they initially filmed it.
The Spider-Man star fumbled this iconic 'Avengers: Endgame' scene
With so many heroes — and actors — in one place, Avengers: Endgame's final battle was bound to get messy. Tom Holland learned that in the midst of filming.
During an interview with Rotten Tomatoes, the actor recalled botching the heroes' charge because he couldn't hear Chris Evans' cue:
"Because [Chris] Evans was like four or five people down from me. And the direction was, 'As soon as he says assemble, everyone then screams and charges towards the enemy.' But because he was so far away, I couldn't hear him say 'Assemble!'"
So, rather than run forward with everyone else, Holland wound up racing ahead on his own. In hindsight, his experience seems pretty hilarious. He even referred to the scene as one of his favorites. However, he admitted it was slightly embarrassing at the time — particularly given the company he was in.
Tom Holland had to walk back in front of 'Avengers: Endgame' co-stars
Perhaps the most amusing part of Tom Holland botching the Avengers' big charge is the fact that he had to walk back to the group afterward. The Spider-Man actor was still relatively new to the MCU at the time, and he was surrounded by well-known actors dressed as iconic heroes.
"I had to turn around and walk back to all my childhood heroes!" he laughed.
That gives an all-new meaning to a walk of shame, though it's unlikely any of Holland's co-stars cared much. And now they have something comical to look back on when Avengers: Endgame comes up. If only the actor's awkward moment had made it into a blooper reel.