Tom Holland Confesses to Farting on Zendaya During 'Spider-Man' Stunt: 'The Harness Squeezes It Out'
Tom Holland confessed to farting on Zendaya during a harness stunt while filming 'Spider-Man: No Way Home.' Learn more about the hilarious incident.
Over the course of three Spider-Man films, fans have fallen in love with Tom Holland and Zendaya onscreen chemistry. The actors have (unofficially) started dating IRL, and the obsession with Peter Parker and MJ has only grown. And who could blame them? Their sweet and playful relationship has been a joy to watch unfold. Recently, though, fans learned about a not-so-romantic incident that happened behind the scenes. That's because Tom Holland confessed to farting on Zendaya during a Spider-Man: No Way Home stunt. Keep reading to learn more about the hilarious story.
Spider-Man and MJ are an item both on and off set
Although Holland has played Peter Parker for quite some time and for many movies, he and Zendaya have only been in three Spider-Man movies together. They include Spider-Man: Homecoming (2017), Spider-Man: Far From Home (2019), Spider-Man: No Way Home (2021).
It is a known fact that Zendaya and Holland were warned to not start dating because of the risk of complications. However, it didn't seem to make much of a difference.
The two have been quite close since meeting during the filming of Spider-Man: Homecoming, as they started appearing in each other's Instagram photos quickly. Although it was rumored that the two were dating, nothing was official, and they both dated other people. That is until July 2021, when they were caught kissing by the paparazzi.
Since then, the two have been posting sweet comments on social media about each other. The world may never know when, exactly, the two started dating, but it seems quite obvious to most that they are, indeed, a couple right now.
Tom Holland confessed about farting on Zendaya while filming 'Spider-Man: No Way Home'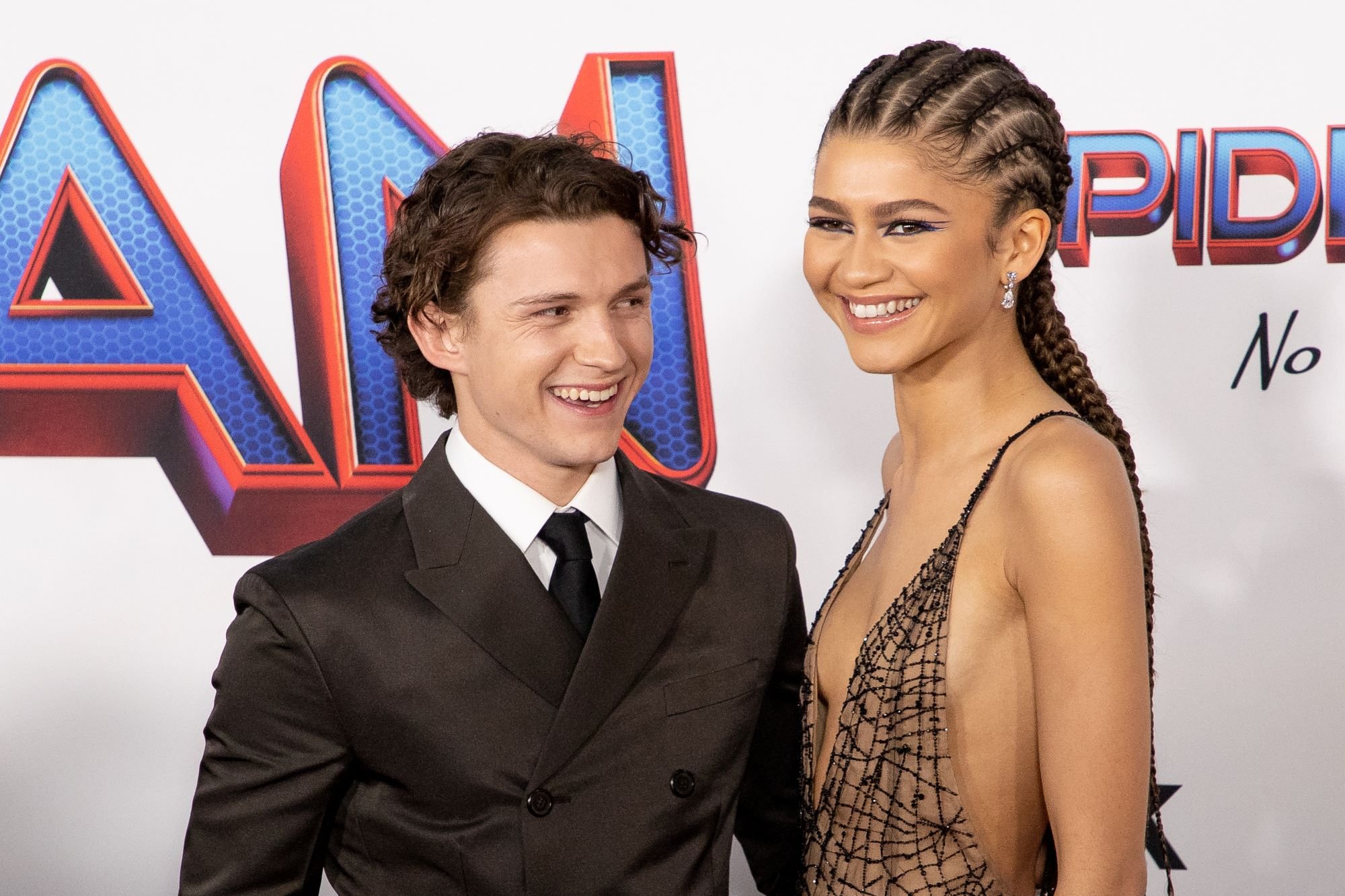 According to People, Tom Holland recently confessed to Sirius XM host, Jessica Shaw, about farting on Zendaya. "It's tough. The suit's tight, the harness squeezes it out," he said.
Apparently, the incident took place while the two were swinging together for one of their Spider-Man: No Way Home movie stunts. When asked by Shaw whether he confessed or not, Holland replied, "No, I fessed up. Immediately I was like 'Oh, sorry about that. That's my bad.'"
Zendaya was also questioned about this potentially smelly situation and admitted that she instantly knew who and what it was. "It was very obvious; I felt the rattle."
Spider-Man: No Way Home hit theaters on Dec. 17, 2021. On opening night, it reportedly amassed an impressive $121.5 million in ticket sales, making it the second-best opening day for any movie, second only to Avengers: Endgame.
The pair also opened up about their height difference
One aspect of Holland and Zendaya that people have noticed is their obvious height difference. Holland stresses that at most, Zendaya is only a couple of inches taller.
In the same interview in which he confessed to farting on his co-star, Holland was prodded to talk more about the fact that Zendaya is taller with the presumption that it is problematic.
To this, he responded with, "It's a stupid assumption."
Zendaya said she views it similarly, explaining, "My mom is taller than my dad. My mom's taller than everyone."
In truth, it is also factual that Holland is relatively short by some standards. The "average" male height is roughly 5 feet, 9 inches, and Holland measures in at 5 feet, 8 inches tall, while Zendaya is 5 feet, 10 inches tall.
Whether there is a little height difference or a little flatulence, Holland and Zendaya have made an impact on Spider-Man fans. It should be interesting to see what comes next for this couple both on-screen and off.