Tom Holland's First Acting Role in a Studio Ghibli Anime Movie Went Uncredited
Nowadays, everyone knows Tom Holland as the Spider-Man: No Way Home star, one-half of the Tom Holland and Zendaya power couple, and Nathan Drake in the Uncharted movie. However, he did not receive as much recognition at the beginning of his career. In fact, in one of Tom Holland's first acting roles in film, he provided a voice in the Studio Ghibli anime film, The Secret World of Arrietty, but went completely uncredited.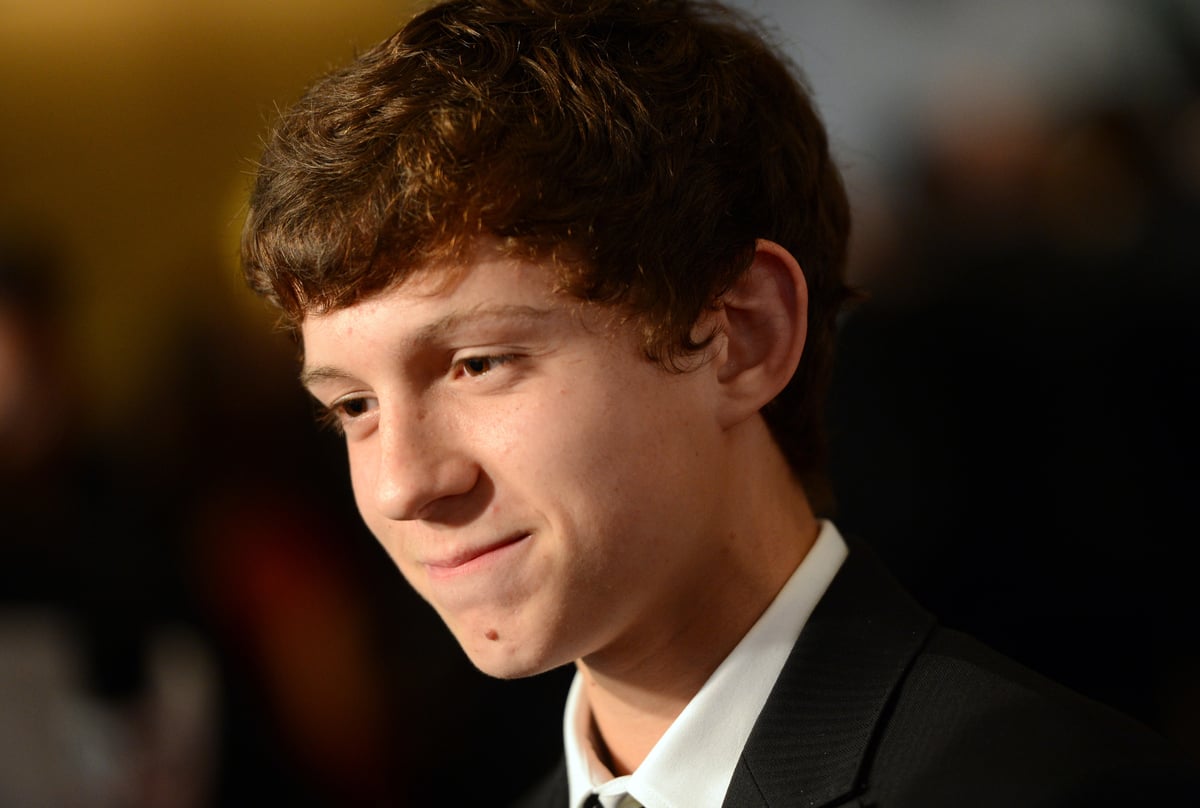 Tom Holland's first acting role in a film was in the Studio Ghibli movie, 'The Secret World of Arrietty'
Holland started on stage before he ever rubbed elbows with fellow Spider-Man actors Andrew Garfield and Tobey Maguire. He starred in Billy Elliot: The Musical, and four months after Tom Holland's birthday, he earned his first interview in 2008.
Tom Holland, age 15 at the time, secured his first cinematic acting role in 2011, with the first listing on IMDb for a Studio Ghibli anime movie, Hayao Miyazaki's The Secret World of Arrietty. Holland voiced characters alongside some massive stars like Amy Poehler, Will Arnett, and even Carol Burnett.
Tom Holland voiced Shō (Shawn in English) in the UK dub in Studio Ghibli's The Secret World of Arrietty. Shō lives an uneventful life while recovering from a heart condition until he discovers Arrietty, a tiny Borrower.
"I like the fact that it's kind of set away from home," Holland said about Shō in a 2012 interview for The Secret World of Arrietty. "He's alone. He's with his auntie, he's with Haru, [but she] doesn't really know him that well. So, he's kind of on his own and he's kind of setting off on a little adventure."
The 'Spider-Man: No Way Home' actor looked forward to voicing the curious Shō
The height difference between Arrietty and Shō provided a fun dynamic in the movie. However, for Tom Holland, height and physical appearance were not why he was excited to play Shō in the Studio Ghibli film for his first cinematic role. Not to mention, Zendaya stands taller than her boyfriend.
"Then, he realizes there's these little people that run around the house borrowing stuff, and [he's] like, 'Oh, I want to see one again, I want to try and catch one out,'" Holland continued. "So I kind of was looking forward to playing that."
Holland said he sympathized with Shō because of his condition and did not have many friends. However, the friendship he built with Arrietty hit the future Spider-Man: Homecoming and No Way Home actor.
"When I read the script, I really felt quite affectionate towards him and how I felt quite sorry for him … but when he found Arrietty, he felt a lot better."
However, his role in the film went uncredited.
Why was Tom Holland uncredited in his first role in Studio Ghibli's 'The Secret World of Arrietty'?
Unfortunately, there is little to no information available about why Tom Holland went uncredited in his first cinematic acting role in the Studio Ghibli film. Even fans on Twitter noticed this in digital releases of the movie.
While the actor's name would blow up in popularity thanks to Captain America: Civil War in the Marvel Cinematic Universe, he went by unknown in his film debut for many fans.
Tom Holland could hardly compare everything he had done before his first film role in the Studio Ghibli anime movie. Animation proved especially difficult for him to grasp for the Peter Parker actor.
"Animation was quite tricky to get all the timing right, like when to sync your voice with the character's voice," Holland admitted. "Other than that, I really enjoyed it, and it's been a really good experience."