Tom Holland on 'Cherry': 'I Will Never Go Back There Again'
Cherry premiered in theaters on February 26 and will be available worldwide on AppleTV+ March 13. The film — based on Nico Walker's semi-autobiographical novel of the same name — follows an army veteran with PTSD (Tom Holland) who is forced to rob banks to clear his drug debts. 
The film chronicles Walker's like — from his pre-war days when he was young, naive, and looking for something bigger than himself to his post-war days, defined by drug addiction and a romance turned toxic. While the movie has received negative critical reviews – panned for an unoriginal narrative and an over-the-top filmmaking style — Holland's performance has been praised. He brings a  needed complexity and an innocent charm to the leading character.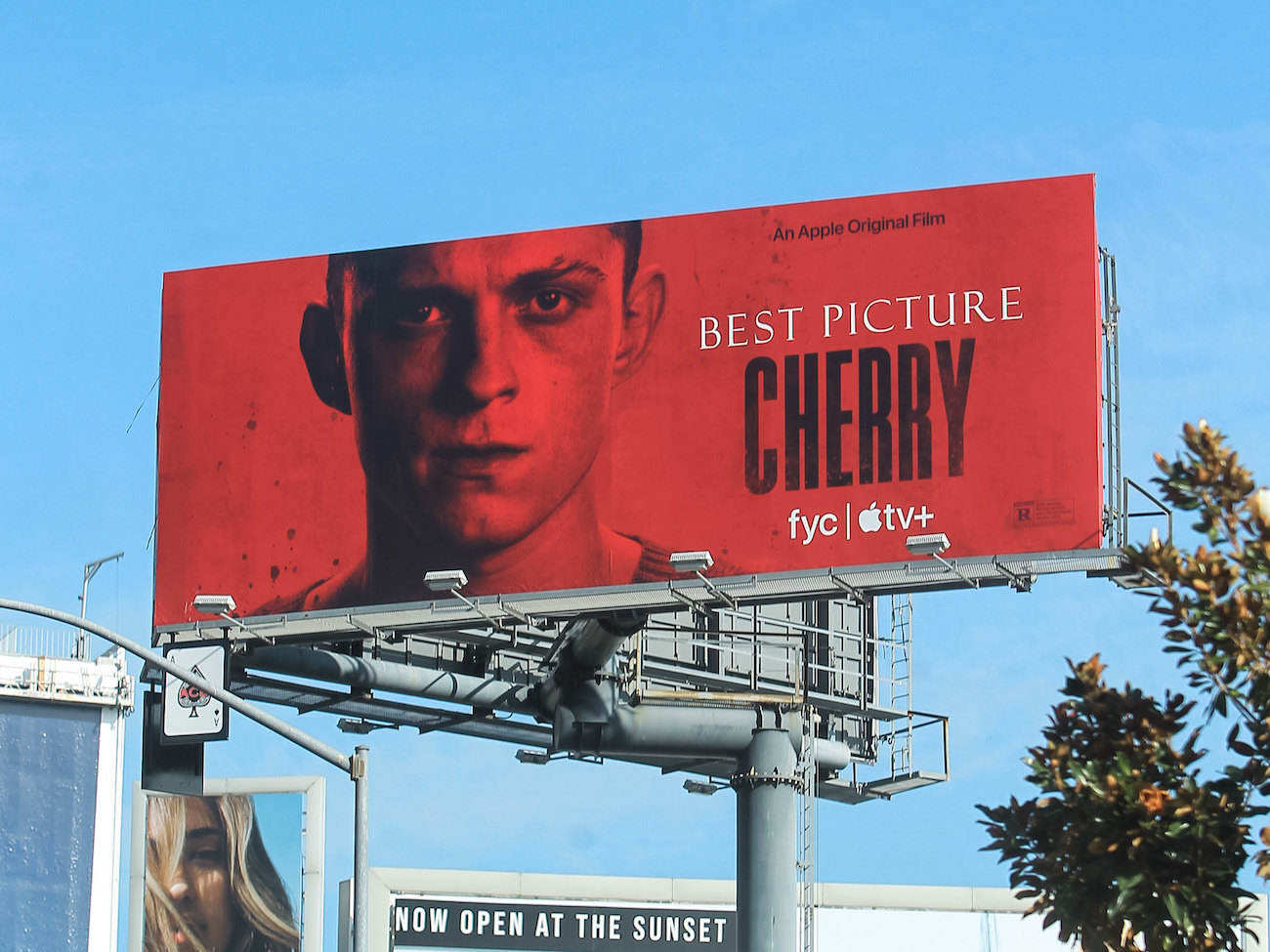 During an interview with GQ, Holland discussed the role — noting how difficult it was for him to embody Nico Walker (from both a mental and physical perspective). 
Holland went to 'some of the darkest places [he] has ever been' for 'Cherry' 
Cherry demanded a great deal from Holland. Not only did he lose 27 pounds to play Walker during the most severe phase of his drug addiction, but he also had to climb into the mind of an army veteran turned drug addict confronting PTSD. Holland told GQ: 
"Have you ever taken heroin before…Because I have not. I couldn't sit there on set and inject heroin into my chest – that's not how it is done. I had to get it right. This role took me to some of the darkest places I have ever been, emotionally, physically, anything… I would never go back there again, not for anyone. I am pleased I did it, but that door is now closed and locked…"

Holland | GQ
Holland is glad he took the role and satisfied that he rose to the challenge, but playing such a character again is not on his agenda. 
Tom Holland talks about Brian — the man who helped him better understand his character (and the film)
Holland explained that he needed someone who understood the depths of drug addiction to guide him. He needed someone who knew how the mind and body react while on the substance and during withdrawal. So, he got help from a man named Brian — a man who was once addicted to drugs but now helps actors in Hollywood deliver drug-related scenes authentically. Holland said:
"He works in a rehab clinic, but he would come to set and advise on things like drug street names, how much certain drugs should cost, what their effect would be to me, and how to take them…"

Holland | GQ
Holland explained that Brian's notes were extremely necessary and detailed; Brian explained the difference between taking heroin and cocaine, as opposed to heroin alone. He also explained, "how an addict would lick the drop of blood off their needle's entry wound on the skin of their inside forearm to get the last possible bit of dope," according to the Marvel star.