Tom Holland Once 'Confirmed' a Popular MCU Fan Theory, But Is It Really True?
It's a great time to be a Spider-Man fan. Tom Holland returns as the friendly neighborhood webslinger for Marvel Studios' untitled Spider-Man 3 in 2021. And Sony has two spinoffs — Morbius and Venom 2: Let There Be Carnage — coming that same year. But before Spider-Man takes fans into the multiverse, let's address a popular fan theory regarding his MCU roots.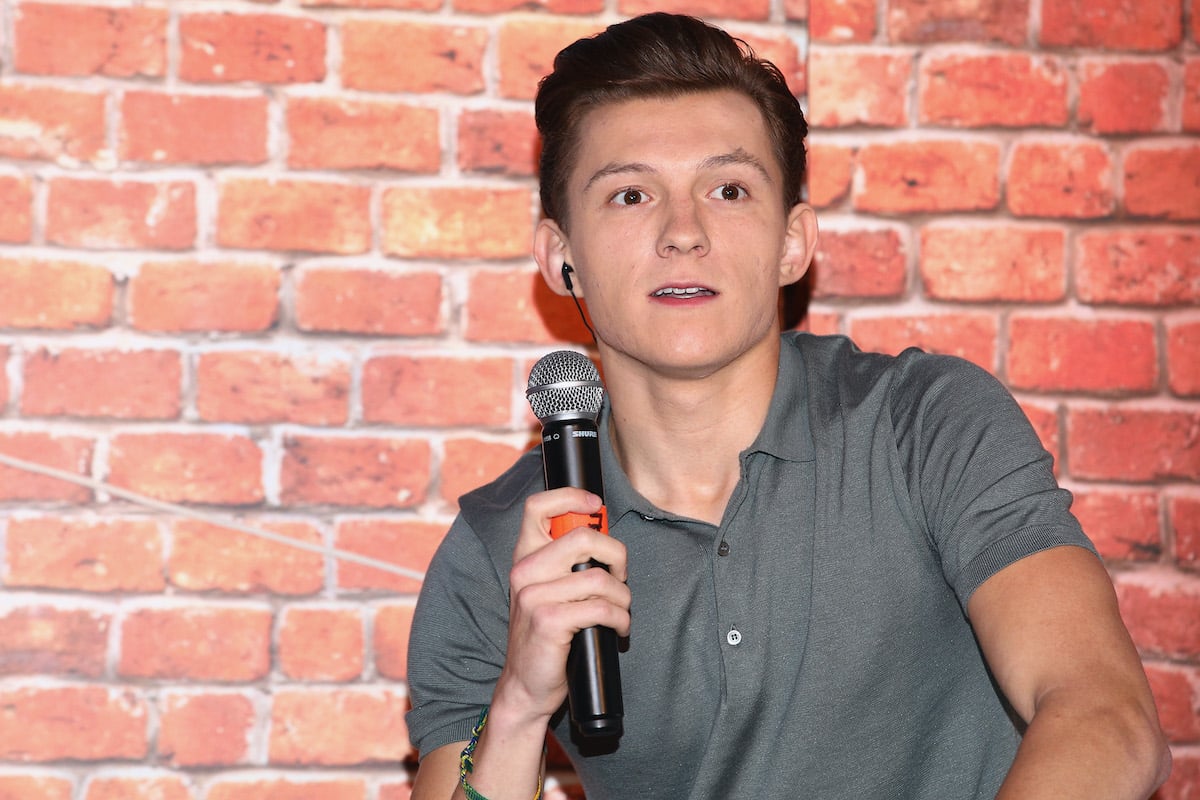 Tom Holland made his MCU debut in 'Captain America: Civil War'
As far as most fans know, Peter Parker didn't enter the MCU until 2016's Captain America: Civil War. Of course, a big part of why is because Sony and Marvel Studios hadn't struck a deal to include Spider-Man in the MCU until just before then. But fans still took it upon themselves to squeeze Peter Parker into Phase 1 of the franchise. According to one fan theory, Peter actually appears in Iron Man 2.
In that 2010 movie — only the third MCU film — a young boy at the Stark Expo wears an Iron Man mask and stands up to an attacking drone. Thankfully, Iron Man (Robert Downey Jr.) shows up in the nick of time to rescue the boy and thank him for the assist. Fans theorized this boy was actually young Peter. After all, he would be the right age and interested in both superheroes and Stark technology.
Tom Holland once answered whether the theory is true
Once Spider-Man made his official MCU debut, his storyline was inextricably linked to that of Iron Man. So, in that respect too, it makes sense Peter would first appear not in a Captain America movie but an Iron Man one. And Marvel fans seemingly willed that fact into existence when Holland addressed the fan theory while promoting 2017's Spider-Man: Homecoming.
"It is Peter Parker [in Iron Man 2]," Holland told Huffington Post. "I can confirm that as of today. I literally had a conversation with [Marvel Studios head] Kevin Feige only 20 minutes ago. Maybe I've just done a big, old spoiler, but it's out there now. It's cool. I like the idea that Peter Parker has been in the universe since the beginning."
Is the popular fan theory about Spider-Man actually true?
Naturally, Holland's comments went viral, with countless sites reporting it. If Spider-Man himself and MCU overseer Kevin Feige deemed it so, then few could argue that young boy in Iron Man 2 isn't Peter Parker. But as io9 reported soon after that initial news broke, Holland might have jumped the gun in claiming that cameo as an early Spidey sighting.
"It's funny. I literally had a conversation with Kevin [Feige] like 20 minutes before [The Huffington Post] interview and he didn't confirm it. I took it upon myself just because I thought it would be a good story, and it's exploded."
So there you have it. Peter Parker's alleged cameo still isn't technically canon. But as Holland said, it is a cool idea to tie him into the MCU so early. Besides, if the actor's revelation had been a spoiler, it wouldn't be the first time Holland nearly spilled the MCU beans. He's become notorious for not being able to keep key plot points a secret. Who knows which Spider-Man rumor he'll confirm next?