Tom Holland Once Revealed His Plans to Get Timothée Chalamet in the MCU
Tom Holland and Timothée Chalamet might be two of the most in-demand young actors around. Chalamet already has an Oscar nomination (for Call Me By Your Name) and a blockbuster (Dune) on his resumé. Holland's shocking stunt didn't prevent him from landing the lead role in three Spider-Man movies in the Marvel Cinematic Universe. They've never worked together, but that doesn't mean Holland hasn't given some thought to how he can get Chalamet into the MCU.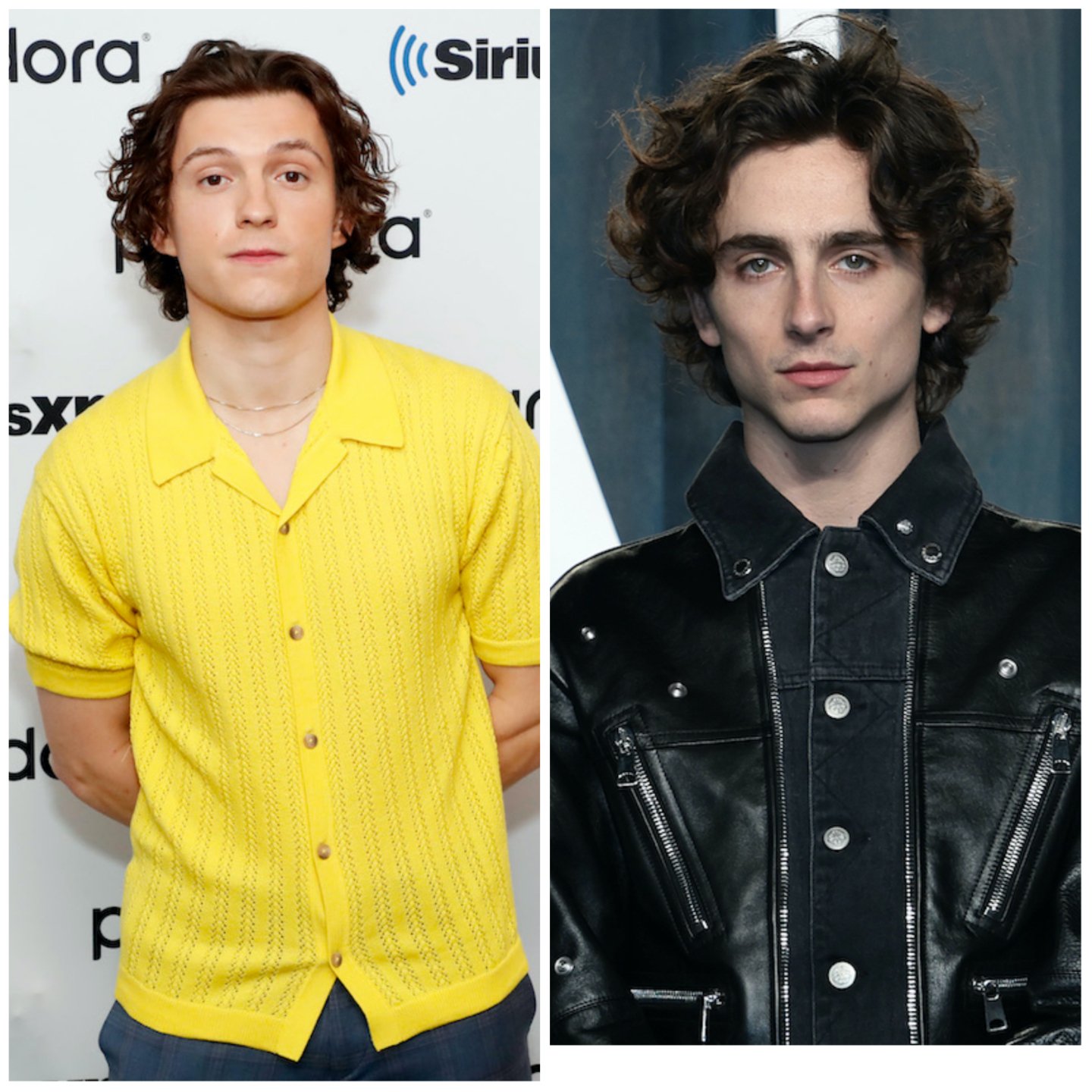 Tom Holland and Timothée Chalamet share many similarities in their careers
Chalamet (born in December 1995) and Holland (born in June 1996) have charted similar paths in their careers.
They both started young. Chalamet's first role came in 2008, and Holland's first gig, though uncredited, happened in 2010.
They weren't yet 20 years old when each appeared in big-budget films. Holland acted opposite future MCU co-star Chris Hemsworth in 2015's In the Heart of the Sea, and Chalamet played young Tom in Christopher Nolan's Interstellar in 2014.
Eventually, both starred in epic blockbusters, Holland in the recent MCU Spider-Man trilogy and Chalamet in Dune: Part One. Even though they've never worked together, Holland once revealed Chalamet's hypothetical MCU origin story.
Holland's plan to get Chalamet into the MCU came with a short origin story
Holland's Spider-Man: No Way Home, his third turn as the character, hit theaters in December 2021. The English actor might not return as Peter Parker anytime soon, but if he does, he has a plan for getting Chalamet into the MCU.
While promoting No Way Home, he sketched out an origin story and character arc for Chalamet's totally-fictional MCU villain, as AP Entertainment tweeted:
"He'd be a good Harry Osborn. I think it would be good to bring him in as [a friend of Spider-Man], and then he kind of becomes bad. He could be a villain. He'd be a good villain. … He'd start out as a gang member, and then we'd have to kick him out of the gang. … Maybe he comes for MJ, and I'm like, 'Whoa, Harry, you better watch the way you're moving around my girlfriend, bro."

Tom Holland on his plan to get Timothée Chalamet in the MCU
Whether or not Holland knew, Chalamet once auditioned for Spider-Man, and it didn't go so well.
Chalamet's 'Spider-Man' auditions left him "in a total panic"
Holland created an MCU role out of thin air for Chalamet, but there's a chance it could have been the other way around.
Chalamet auditioned for Spider-Man when it came open, and he thirsted after it pretty bad, as The Hollywood Reporter once wrote.
"I read twice, and I left sweating in a total panic," Chalamet said. "I called my agent … and I said, 'Brian, I thought about this a lot, and I have to go back and knock on that door and read again,' and he told me the story of Sean Young and how in an attempt to become Catwoman had scared everyone away when she showed up at the studio gates in costume."
Chalamet lost the role of Spider-Man, but he wasn't a loser. The same year Holland made his Spidey debut with 2017's Homecoming, Chalamet starred in one movie for which he earned a best actor Oscar nomination (Call Me By Your Name) plus another that picked up five nods (Lady Bird). Not bad returns for losing to Holland for a role in the MCU.
For more on the entertainment world and exclusive interviews, subscribe to Showbiz Cheat Sheet's YouTube channel.
RELATED: Could Timothée Chalamet Play a Chilling Role in a Future 'X-Men' Movie?