Tom Holland's 'Uncharted' Trailer Shocks Marvel Fans With How Many Shots Resemble Avengers Scenes
Sony released Mark Wahlberg's 'Uncharted' trailer starring Tom Holland and Nathan Fillion, but Marvel fans noticed that several shots included had striking similarities to shots from 'Avengers: Age of Ultron,' 'Agents of SHIELD,' and 'Spider-Man.' Fans posted some comparison shots from Marvel and the 'Uncharted' adaptation on Twitter.
Tom Holland has established himself so prominently as Spider-Man, some fans struggle to see him as anything else. The Marvel star channels his inner Indiana Jones to go exploring in the Uncharted movie. However, Marvel fans noticed how many shots from the Uncharted trailer reminded them of Avengers scenes.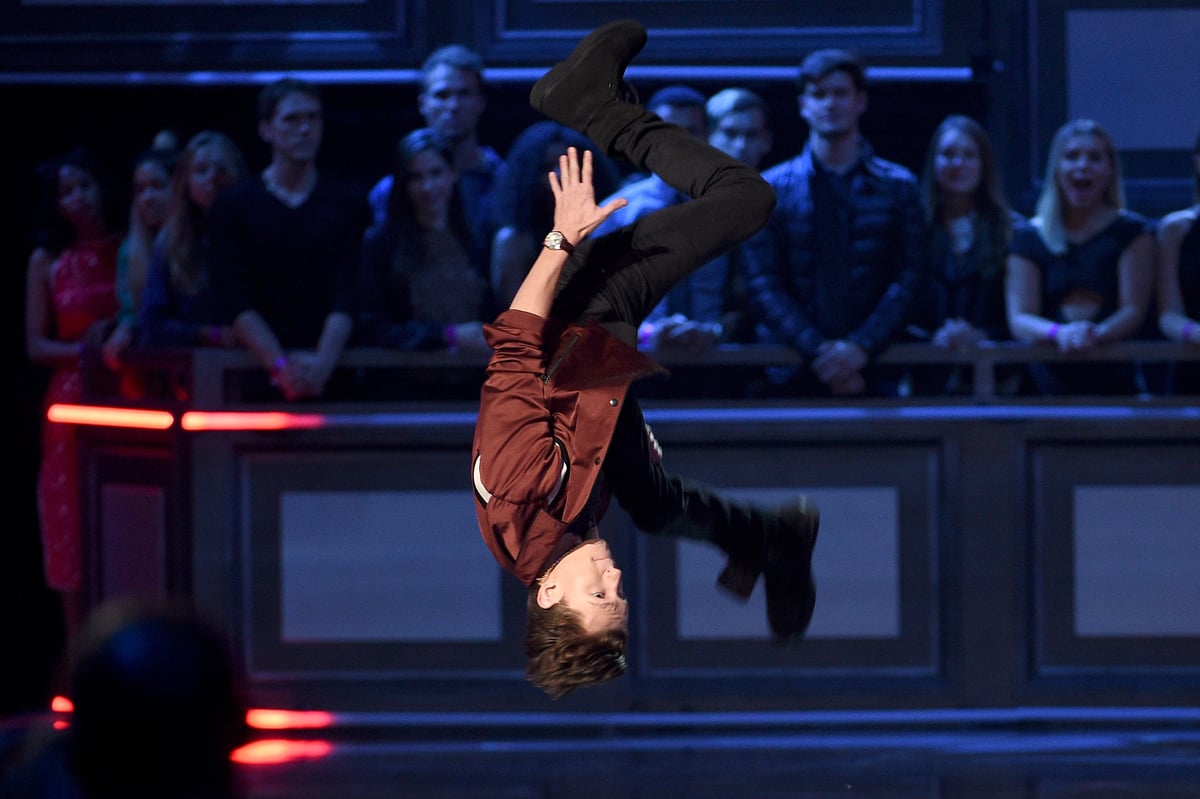 Tom Holland jumps from Spider-Man to Nathan Drake in the 'Uncharted' trailer
Sony released the Uncharted trailer on Oct. 21, 2021, and fans then rushed to see Tom Holland again.
"Fortune favors the bold. Watch the official trailer for #UnchartedMovie, starring Tom Holland and Mark Wahlberg, exclusively in movie theaters Feb. 18," the PlayStation YouTube channel said.
The video game adaptation featured gravity-defying stunts. Holland and Nathan Fillion fought their way to hidden treasure. Unlikely alliances were formed.
However, several Marvel fans noticed how many shots in the Uncharted trailer looked taken straight from The Avengers movies.
"For a second, I thought Peter Parker was invited to the Avengers party in Age of Ultron," one Twitter user said. They tweeted a picture of Holland dressed up behind a bar, which called to mind a similar-looking scene with Scarlett Johansson's Black Widow.
Then, other fans started jumping in, commenting how several shots looked strikingly similar to the Marvel Cinematic Universe scenes.
Some shots reminded fans of 'Agents of SHIELD' and the Marvel 'Spider-Man' movies
Clark Gregg's Agent Coulson had his quirks in collecting Captain America cards and caring for his sleek, red 1962 Chevrolet Corvette. Fans saw it often aboard the team's aircraft on the Agents of SHIELD TV series.
Coulson jumped in the car on a rescue mission while the SHIELD aircraft was airborne and shot off into the sky.
What are the odds that a red, vintage car would send Tom Holland hurtling into the sky in the Uncharted trailer, too?
An eagle-eyed fan noticed the detail and then responded with a picture comparing the two scenes.
Twitter fans agreed that the Uncharted trailer's bar scene reminded them of Avengers: Age of Ultron. Several commenters said they could never unsee the connection.
Other fans then commented on Holland hanging upside down. Some said that they were waiting for him to don his Spider-Man suit. Memes humorously captioned Holland shouting things like 'I'm in the wrong movie!'
Did the 'Uncharted' movie copy Marvel?
While the Uncharted trailer shares some similar shots to Marvel, it likely remains a coincidence. The Marvel Cinematic Universe has over a decade of films and TV shows.
It probably would not take much effort to compare other movie shots to scenes from Marvel.
However, as Tom Holland pulls off some major acrobatics in the Uncharted movie, he might find himself wishing he has some Iron Man Stark Tech.
The Uncharted movie plans to release Feb. 18, 2022.
RELATED: 'Uncharted': It Might Be Time to Give Up on Ever Seeing Tom Holland Play Nathan Drake
Related post url: