Tom Petty Couldn't Sleep the Night He, George Harrison, and Jeff Lynne Asked Roy Orbison to Join The Traveling Wilburys
Tom Petty said he couldn't sleep the night he, George Harrison, and Jeff Lynne asked Roy Orbison to join The Traveling Wilburys. He was so excited to be working with four of his idols.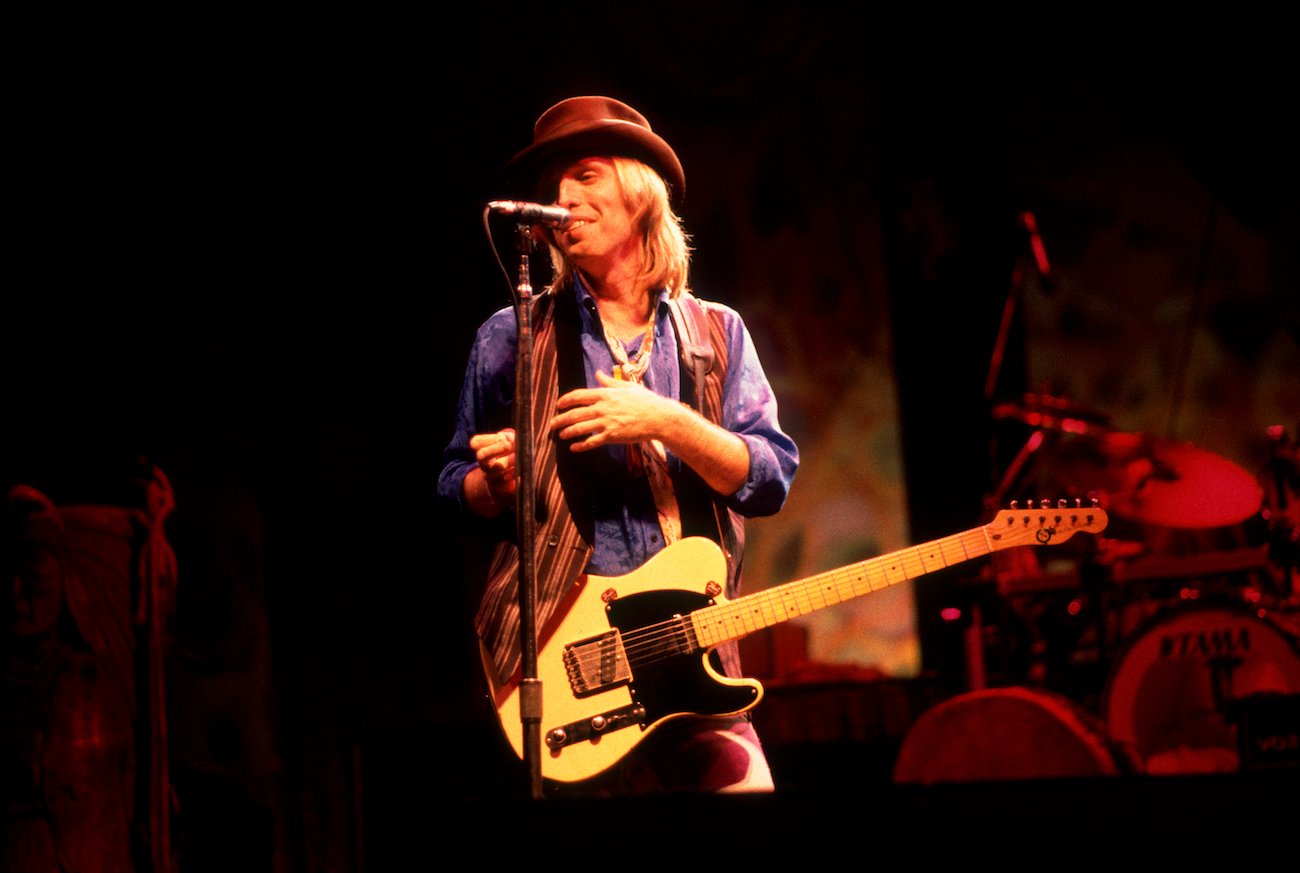 Five rock stars came together to record a song
George formed The Traveling Wilburys by accident. After recording his 1987 album, Cloud Nine, he discovered he needed an extra song for a European 12-inch single.
That night, he told Lynne and Orbison he needed a song. Lynne agreed to help, and Orbison told the guys to call him when they found a recording studio.
Then, George remembered that Bob Dylan had a studio in his garage and called him to see if they could use it. Dylan agreed. George then went to Petty's house to pick up his guitar. Petty didn't want to miss the action, so he asked to join them in the studio.
When they arrived at Dylan's garage, George and Lynne started writing the song. George began to think it was silly having all the guys there but not on the record. It was a once-in-a-lifetime moment having all five of them in one studio. So he invited Petty, Dylan, and Orbison to sing on the track.
Looking around Dylan's garage, George saw a box that said, "Handle With Care." So, they formed the lyrics around that phrase. When they finished recording, George knew the song was too good for a European 12-inch. He kept hold of it until he decided to get everyone to record a whole album.
RELATED: Jeff Lynne Reworked Roy Orbison's Song on 'The Traveling Wilburys Vol. 1' to Make It 200 Percent Better
Tom Petty couldn't sleep the night he, George, and Lynne asked Orbison to join The Traveling Wilburys
George realized he wanted to get his fellow rock stars back to make an album. So, he asked Petty and Lynne if they were willing to join The Traveling Wilburys. It wasn't a hard question. Then, the three asked Orbison.
Lynne told Mass Live, "We went to Anaheim, Tom, George and myself, to watch Roy do a show. It was actually brilliant; he was killing them stone dead with his great big crescendo endings."
Petty interjected, "Every one of them was great." Lynne continued, "It was just blowing our minds. We walked into the dressing room and then George moved everyone out of the dressing room to ask Roy if he'd be in our group. And he said, 'Yeah I'd love to.' And we were just so happy. We were just singing all the way home, like a bunch of kids."
Petty said that's when he knew they had something special. "I think we knew it when Jeff, George and I approached Roy Orbison, and when Roy said he was in the band. I think that night we knew we really had a group."
However, Petty was so excited to be in a band with his idols that he couldn't sleep that night. "I was so excited, I couldn't go to sleep," Petty said.
RELATED: Tom Petty Was Scared of Meeting George Harrison and Ringo Starr, but George Made Him Feel Included
Petty loved being in The Traveling Wilburys
Initially, Petty was intimidated by being a part of The Traveling Wilburys with his idols. However, they all made him feel comfortable.
"They had a knack, all those guys did, of making you feel really comfortable about getting right past that," Petty said. "And, of course, you knew it. But you wouldn't be much use in the band if you let that overcome you, at least that's the way I always felt, I won't be any good here if I turn into a fan."
Petty said his time in The Traveling Wilburys was "pure magic." He explained, "It was all great. It's hard to think of a best thing. You're in the best band you've seen, with all your heroes who are also your friends. It's still hard to conceive, just a fabulous thing."
RELATED: Tom Petty Said George Harrison Wanted The Traveling Wilburys to Be Like The Beatles