Tom Petty Said George Harrison Gave His Friends Gifts Every Time He Saw Them
Tom Petty has stated that he felt deeply grateful for George Harrison's friendship on multiple occasions. The two grew particularly close while in The Traveling Wilburys together, and Petty valued the time he was able to spend with the other musician. Many, Petty included, have described Harrison as warm and deeply funny. Petty also shared that Harrison was uniquely generous, giving his friends gifts every time he saw them.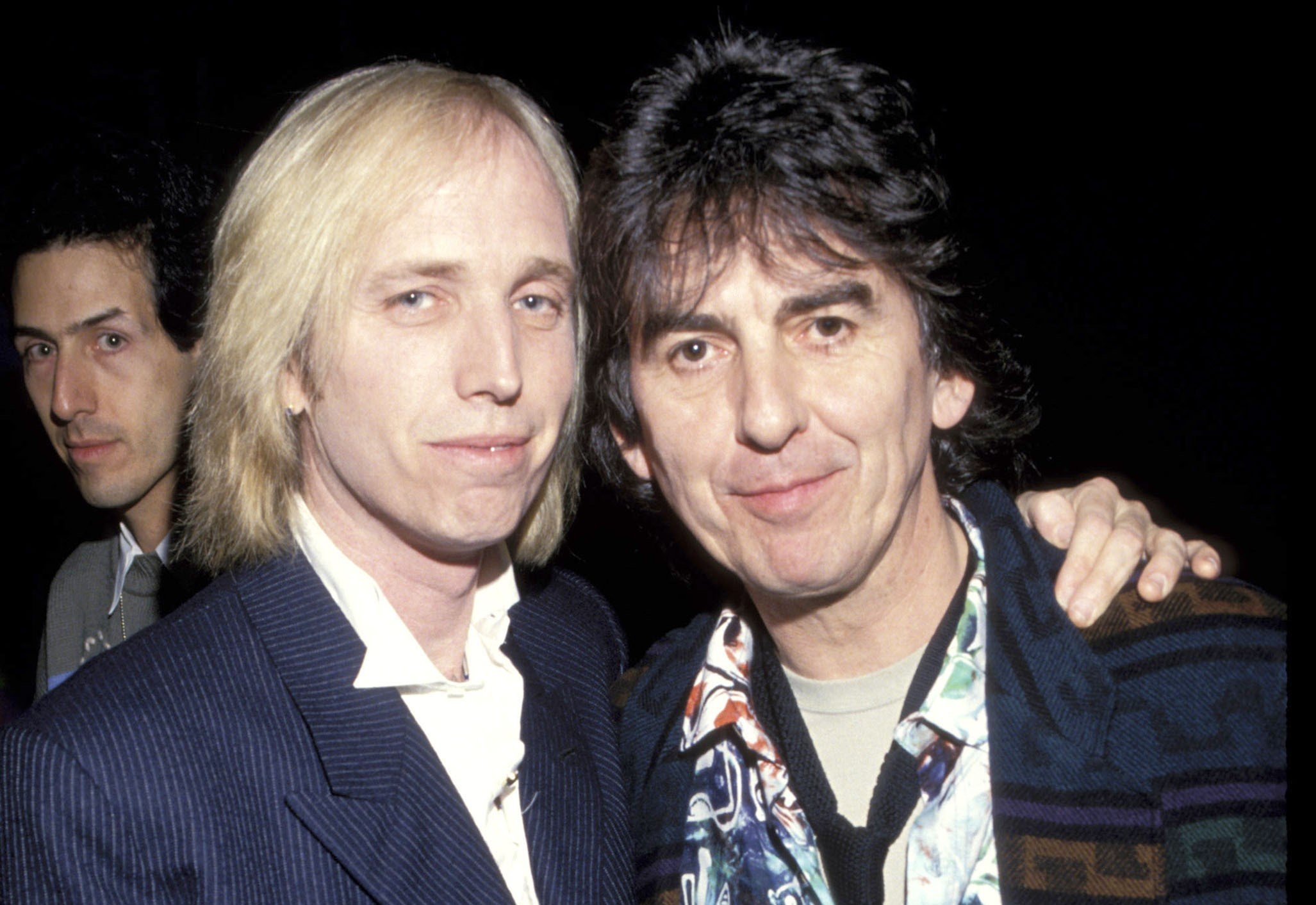 The Heartbreakers frontman didn't tell anyone that he was in The Traveling Wilburys at first
When Petty joined The Traveling Wilburys with Harrison, Roy Orbison, Bob Dylan, and Jeff Lynne, he could scarcely believe his good fortune. He had long admired each of these artists. He didn't even initially didn't tell anyone about them, not knowing if they would believe them.
"When you ran into somebody and they asked you what you were doing, you'd start to tell them, and then you'd just go, 'Aw, nothing,'" he told Mass Live, laughing. "Because who was going to believe you?"
The group ultimately released two albums together.
Tom Petty said George Harrison was a generous friend
While Petty loved all his bandmates, he was quite close with Harrison. The Beatles were one of his favorite groups during his adolescence. He appreciated the chance to work with one of them. Harrison's kindness and generosity also stood out to him.
"See, George really treasured his friends," Petty told Rolling Stone in 2002. "Mike Campbell was saying, 'George was the only kind of friend I knew who would bring you a gift every time he saw you.' He once brought me four ukeleles in a week."
Petty explained that he was hesitant to accept the ukeleles, but Harrison insisted.
"I said, 'George, I don't think I need four ukeleles.' He said, 'Well, this one is better than the other ones. And it's good just to have them here — you never know when we're going to all be over and need them.'"
Tom Petty said he felt blessed to have known George Harrison
After Harrison's death, Petty said he was grateful to have known him.
"Oh, I feel blessed," he said. "And it's the only time in my life, really, that I had been that close to somebody — outside of like my mom dying or something. I loved him so much, and if he had never played a note, I would have been so blessed to have him in my life."
He realized that many other people felt that way.
"Over the weekend, it really comes home to you that, oh, wow, the whole world feels this way," Petty said. "They all knew him in their way, and they are mourning him as well. It was very hard, because there's a duality to it. I mourn for my friend, and then I also am a huge fan just like everyone else. I'm just blessed by God to have known him. He had so much love in him. I realized it more with him gone that he was just pure love."
RELATED: Tom Petty 'Lost Everything' After An Arsonist Targeted His Home