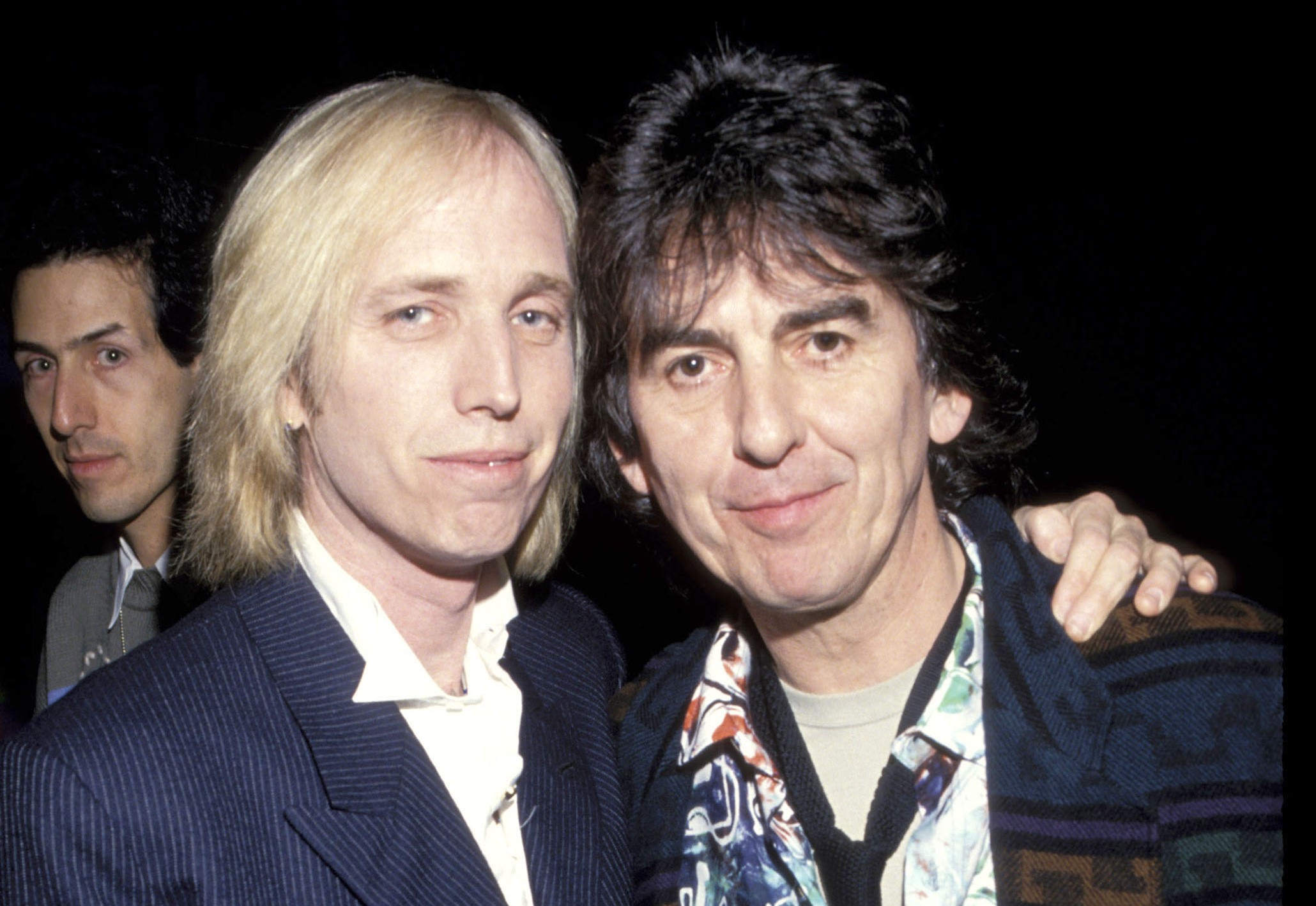 Tom Petty Said George Harrison 'Healed a Lot of Wounds': 'I Needed a Friend Really Badly'
Tom Petty said that his friendship with George Harrison was deeply valuable. He felt that the relationship was healing for him.
Tom Petty was a big fan of The Beatles growing up and had the opportunity to play in a band with George Harrison as an adult. Before they began collaborating on music, though, Petty said they formed a near-instant friendship. He looked to Harrison as a brother. He was particularly grateful for this relationship because he said that it came at a time in his life when he most needed a friend.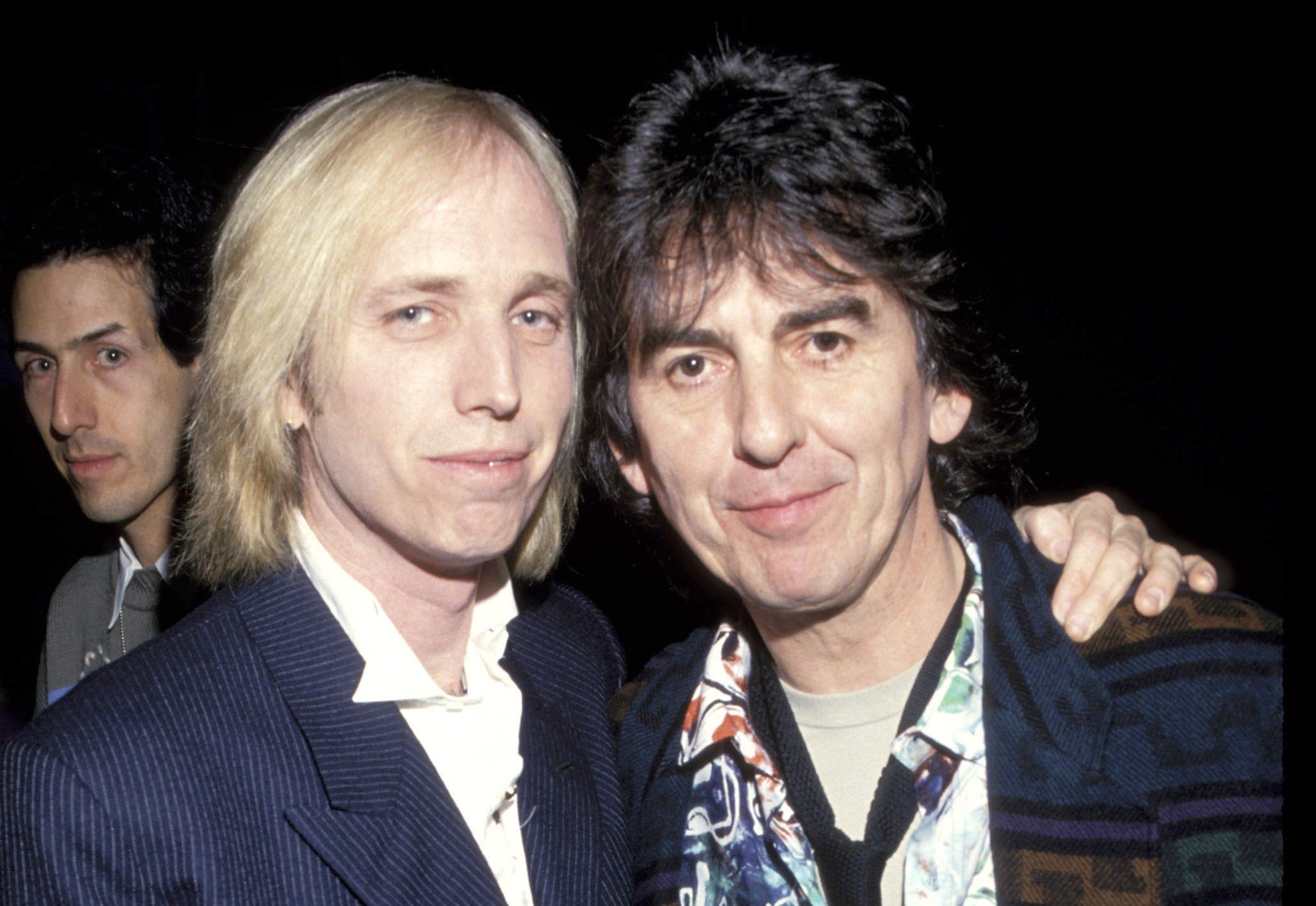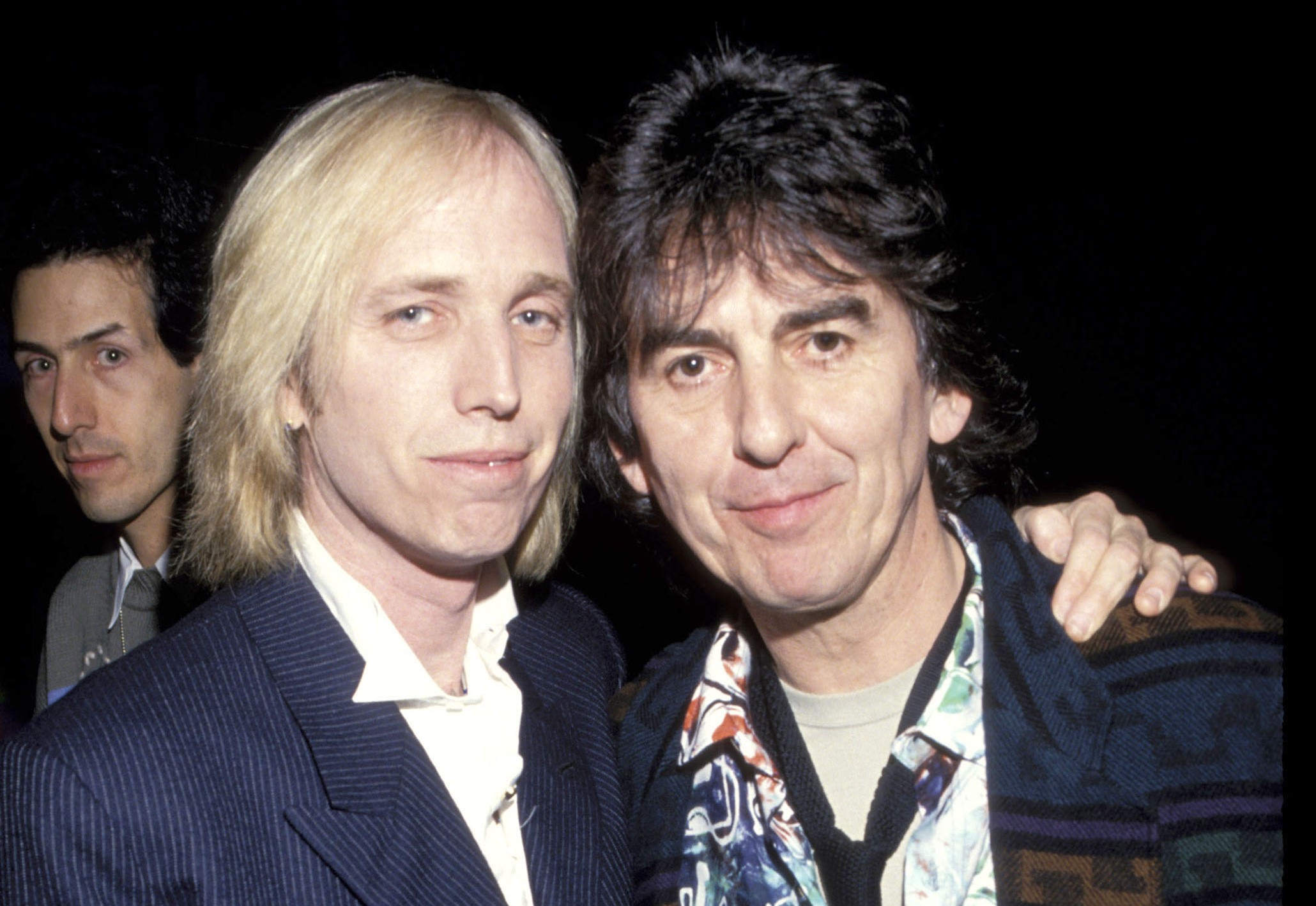 George Harrison invited Tom Petty to play in the Traveling Wilburys
The Traveling Wilburys were a supergroup that came together by accident. Harrison needed help recording a song, so he recruited ELO's Jeff Lynne to help him. They needed a studio, and fast, so they reached out to Bob Dylan, who had one in his garage. When he stopped by Petty's house to retrieve his guitar, the Heartbreakers musician wanted in. The group later recruited Roy Orbison, who initially just wanted to watch Harrison and Lynne's recording session.
Petty, the youngest member of the band, couldn't believe his luck at recording with several of his heroes.
"I was so excited, I couldn't go to sleep," he told Mass Live in 2007.
The Heartbreakers' frontman was grateful for the other musician's friendship 
Before cobbling together the Wilburys, Harrison and Petty had formed an easy friendship.
"Almost as soon as we met them, we spent more time with Tom and Jane Petty than with anyone but the Keltners," Harrison's wife Olivia told Warren Zanes in the book Petty: The Biography. "They were family."
For Petty, the friendship with Harrison couldn't have come at a better time. His marriage to his wife Jane Benyo was rocky at best, and relations with the Heartbreakers had grown tense.
"I think I needed a friend really badly," Petty said. "My friendship with the band was a different kind of friendship. And it was frayed. I'd become very lonely. George came along, and we got so close; it was like we had known each other in some other life or something. We were pals within minutes of meeting each other."
Petty explained that Harrison made it clear that he wanted the friendship to last. 
"I remember him saying to me a couple days after we'd known each other — he's hugging me, holding me, and saying, 'Tommy, you're in my life now whether you like it or not.' It was like I'd been sent the very person I needed. He healed a lot of wounds."
George Harrison helped Tom Petty with his music
Even outside of the Wilburys, Harrison helped Petty with his music. When Petty was working on "I Won't Back Down," one of the most enduring songs of his career, he had second thoughts about releasing it.
"It was a little embarrassing," he told Billboard in 2005. "I thought, 'Should I put this out?' It's so damn literal, there's nowhere to hide in this song. Jeff [Lynne] and Mike [Campbell] liked it."
Ultimately, Harrison's opinion helped change Petty's mind.
"It was George Harrison that put it over the top," he explained. "He played guitar and sang on it, and he took me aside and said, 'This is really good, I really like this song.' And then I thought, 'Well, if all of them like it, then I'm going to put it out.'"