Tom Petty Said George Harrison Loved The Beatles Deep Down
George Harrison had many reasons to dislike The Beatles. He said he never felt like "Beatle George." However, no matter what George said about being in one of the biggest bands in the world, he did love The Beatles deep down, in his own way. He was proud of them even though he said he'd never want to be a Beatle again.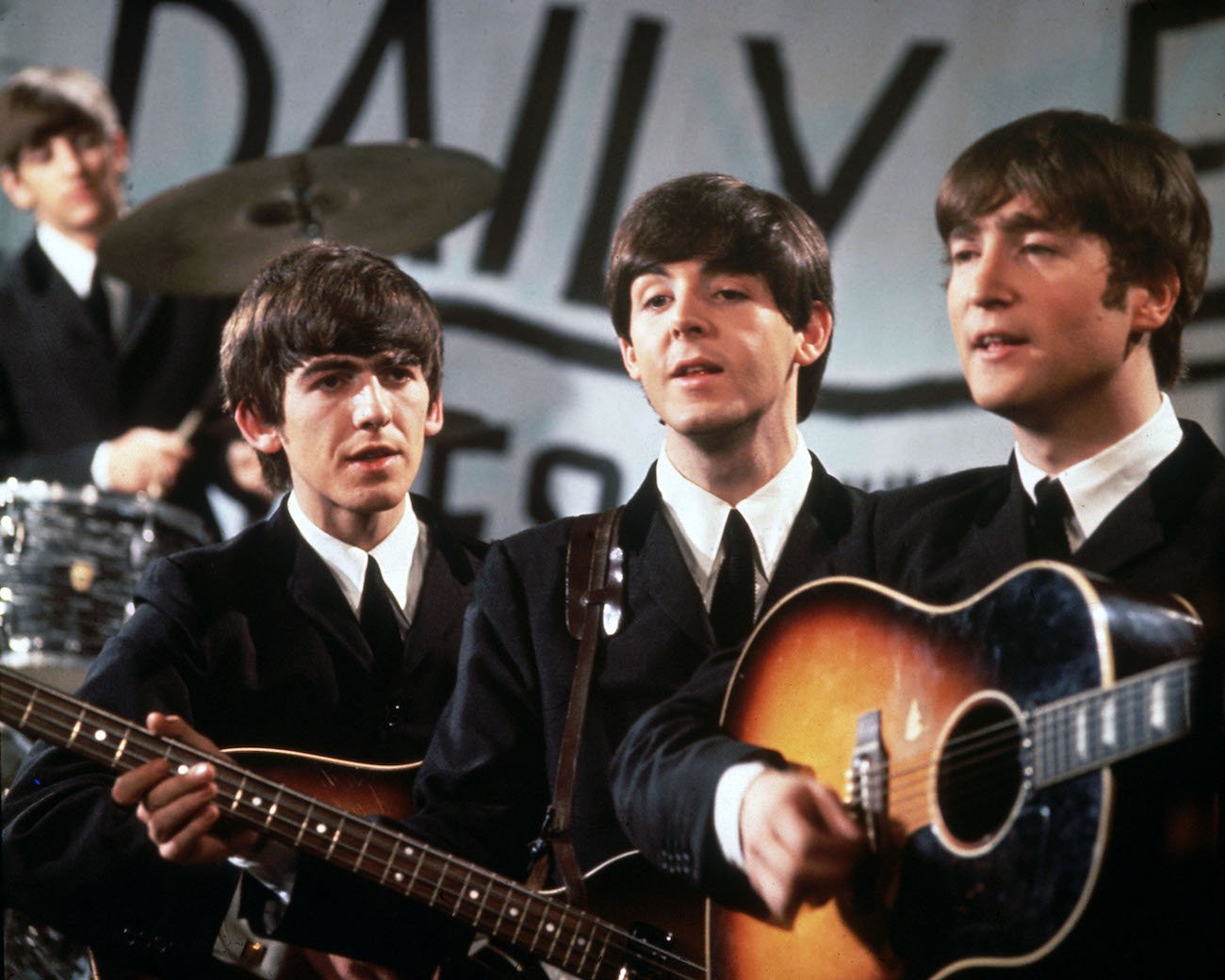 George Harrison was often frustrated in The Beatles
There were many reasons why George hated his time in The Beatles. Beatlemania stressed him out, made him paranoid, and just plain bored. He was bored of sitting in hotel rooms or cars or planes while hundreds of girls tried to get at the Fab Four and bored of playing the same 10 songs over and over again.
When The Beatles stopped touring, George's stress levels dropped but not for long. He swapped his problems with Beatlemania for issues with his band. Into 1966, George had become a fine songwriter. However, George struggled to get his songs on Beatles' albums for the next four years. He was often domineered, especially by Paul McCartney, and treated like a glorified session man.
According to Rolling Stone, George said, "The Beatles exist apart from myself. I am not really Beatle George. Beatle George is like a suit or shirt that I once wore on occasion, and until the end of my life people may see that shirt and mistake it for me. I play a little guitar, write a few tunes, make a few movies, but none of that's really me. The real me is something else."
However, George's time as a Beatle wasn't always bad.
RELATED: Bob Dylan and God Inspired George Harrison to Write This 'White Album' Track
Tom Petty said George loved The Beatles deep down
During an interview with Rolling Stone the year after George died in 2001, Tom Petty said that George loved The Beatles in his own way. Years after The Beatles split, George recognized there were some beautiful moments during his time in The Beatles. However, that didn't mean George wasn't painfully honest about his time as "Beatle George."
"I just know what I've heard from George as the years went by," Petty said. "But he was very funny, like, 'The Beatles, they weren't all that they were cracked up to be [laughs].' He loved the Beatles. He used to bitch sometimes about individual Beatles who got on his nerves. But he really loved them down deep, and I knew this. I think that a lot of George's personality was formed by George. This is just a guess, but that was the way it appeared to me.
"He looked up to John so much. He said, 'Oh, John would be a Wilbury in a second.' He'd say about Paul, 'Paul is a year older than me, and he still is.' But he really loved Paul, too. And he really loved Ringo."
RELATED: Tom Petty Said George Harrison Quoted Bob Dylan 'Like People Quote Scripture'
George was proud of The Beatles but being in the band was 'aging' him
In a 1979 interview with Rolling Stone, George said he "never" wanted to be a Beatle again. "Not in this life or any other life," he said. But even he had to admit there were some good times.
"I mean, a lot of the time it was fantastic, but when it really got into the mania it was a question of either stop or end up dead," George explained. "We almost got killed in a number of situations – planes catching on fire, people trying to shoot the plane down and riots everywhere we went. It was aging me.
"But we had a great time. I think fondly of it all, especially as we've been through all the aftermath of Apple. Everybody's sued each other to their hearts' content, and now we're all good friends."
Later, during a rare interview with Entertainment Tonight in 1987, George spoke bluntly about The Beatles, just like Petty said George often did.
"I think a lot of people would, you know, if you put out a record and call it 'The Beatles,' you'd have all these people who'd rush out and buy it regardless of if it was a load of rubbish," George said. "Because you know of the name. It's like you know Michael Jackson. 'Oh, let's go and get it because it's him.' Because it's them. Without, you know-I mean The Beatles did some good things but they also did some rubbish too."
Ultimately, George wasn't meant to stay in The Beatles, but he was proud of what they accomplished. George hardly regretted anything in his life, let alone being a Beatle.