Tom Petty Said George Harrison Was Painfully Honest: 'He Said Everything That Crossed His Mind'
George Harrison made his sentiments known, no matter what. Living in the material world was hard for him. He was always trying to find a higher plane of existence and to be closer to God. Ideas came a mile a minute to him, and he had so much he wanted to do.
Which is why he was often blunt about things; he didn't have time to beat around the bush.
However, he had such tight relationships with the people in his life that they could hardly fault him for choosing to speak his mind. They thought it was endearing and even learned from it.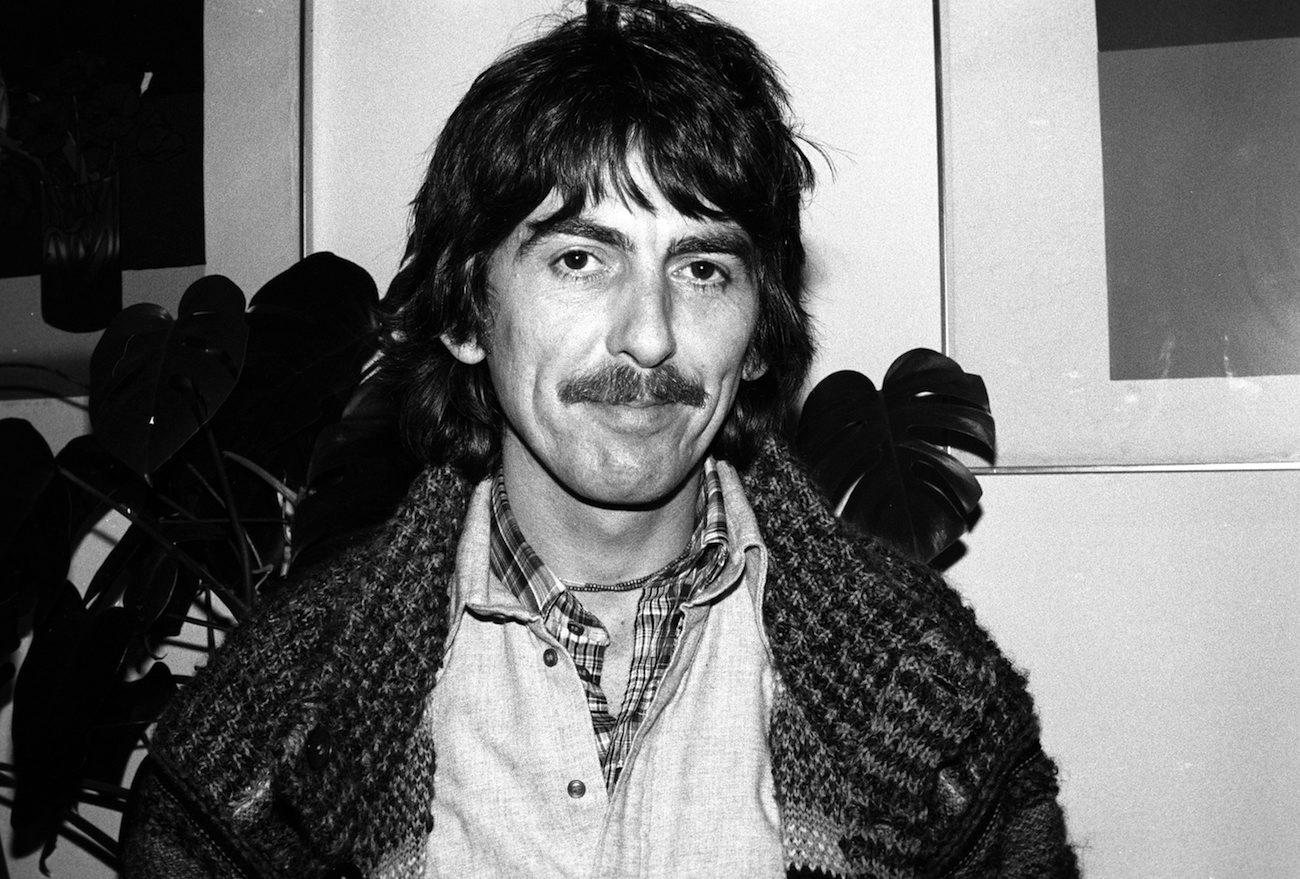 Tom Petty didn't why people called George Harrison the 'quiet Beatle'
One thing Tom Petty never understood was how anyone could call George the "quiet Beatle." During an interview with Rolling Stone after George died in 2001, Petty said the ex-Beatle hardly shut up. Petty guessed the nickname came about because the rest of The Beatles were just louder than George.
"George had a lot to say," Petty explained. "Boy, did he have a lot to say. That's hysterical to me, you know, that he was known as the quiet one. I assume he got that name because the other ones were so much louder. I mean, they were very loud people. [laughs] One time he told me, 'Me and Olivia had Paul and Linda over the other night, and you would have thought there were a hundred people in the house, it was so loud.'"
In Petty's speech, inducting George into the Rock & Roll Hall of Fame, he said George really knew how to fill a room. He was a very "upbeat person" who had a "keen sense of humor" and spirit. George was never "preachy." He "led by example." However, George never shut up because he had a lot to say in a very small period of time.
RELATED: Bob Dylan and God Inspired George Harrison to Write This 'White Album' Track
Tom Petty said George Harrison was painfully honest
George never shut up because he had to cram a lot of living in, claims Petty. The ex-Beatle didn't like wasting time, so he put things very bluntly and honestly. He didn't have time to play around.
"I'll tell you, nobody I've encountered ever lived his life more every day than George did," Petty continued. "He crammed in a lot of living and didn't waste his time. And he had an idea a minute. Some nights he would have so many great ideas.
"George really said everything that crossed his mind. I used to say, 'You really can't get a thought to your brain without it slipping out your mouth.' And he was painfully honest. It was an endearing trait, but sometimes you hoped that he wouldn't be quite as honest as he was going to be."
Petty couldn't fault George for being as painfully honest as he was. The frontman of the Heartbreakers couldn't even really fault George for being cynical, which he often was because Petty says George was actually quite funny when he was cynical.
"Let's be honest," Petty said. "There was Cranky George, and he could be very cynical at times. He would always be the first to nail himself as being too cynical, but he was quite funny when he was really cynical."
RELATED: George Harrison Enjoyed His Time in The Beatles Before They Got Famous
George spoke his mind plenty of times
Most of the time, George knew exactly what to say. In Martin Scorsese's documentary, George Harrison: Living in the Material World, Petty explained that when his and George's Traveling Wilburys' bandmate, Roy Orbison, died, George immediately called Petty.
"I don't even know if I should say what he said to me, but I will anyway. When I came to the phone, he said, 'Aren't you glad it's not you?' I said, 'Yeah. I am.' He said, 'He'll be OK, he'll be OK. He's still around, so just listen, he's still around.' And that's all he had to say about it."
There are a million examples of George's expert bluntness, though. If he was cynical or painfully honest, there was a reason. He wanted people to realize that there was always the bigger picture to think about. What that bigger picture was, George didn't even entirely know himself, at least in life. However, when he went out like a beam of light at the moment of death, it's clear he found all his answers.