Tom Petty Said George Harrison Only Released 'All Things Must Pass' as a 'Reaction to Leaving The Beatles'
According to Tom Petty, George Harrison only released his hit album, 'All Things Must Pass' as a 'reaction to leaving The Beatles.' It became a hit on the charts.
Thanks to Peter Jackson's The Beatles: Get Back, we now know a little more about what The Beatles were going through at the start of 1969, especially George Harrison. We know that George was getting more and more frustrated with Paul McCartney's domineering, that he briefly quit because of it, and that he had enough songs stockpiled for the next 10 years. He wanted to release a solo album partially because he wanted them out of the way. However, he didn't want that to disturb The Beatles, even though he'd just returned from quitting.
We also know that George initially gave The Beatles the titular track to his solo debut, All Things Must Pass, but the band passed on it. So, it's understandable that George had to do something after he left the band for the final time in 1970. He had all these songs and had all these emotions, leaving the biggest band in the world.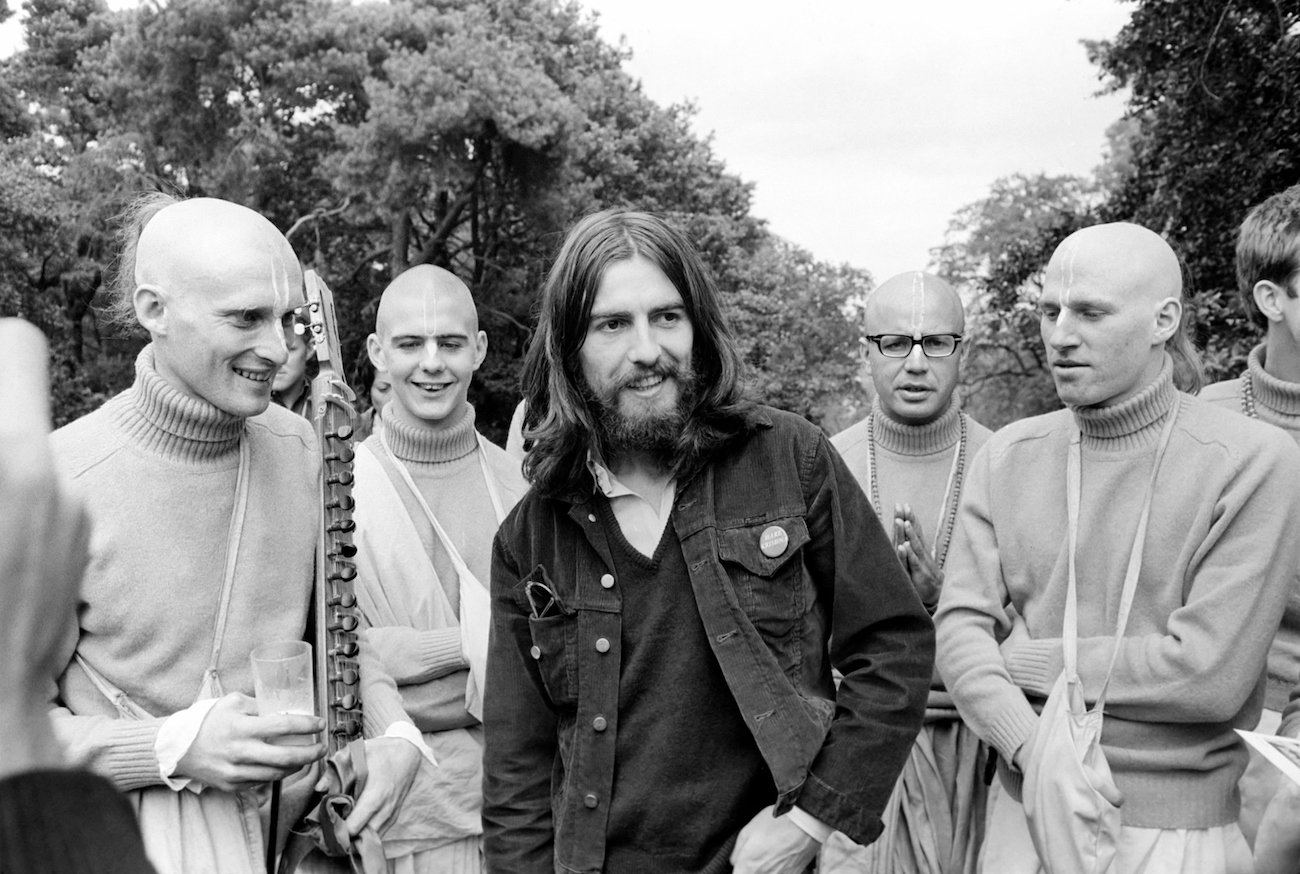 Tom Petty said George Harrison released 'All Things Must Pass' as a 'reaction to leaving The Beatles'
One of George's closest friends, Tom Petty, made an interesting point during an interview with Rolling Stone in 2002. While looking back at their relationship, Petty explained that George never actively sought a solo career following his exit from The Beatles. George only released All Things Must Pass as a reaction to it all. He didn't expect it to do as well as it did.
"He was never far from music… But he told me something once like, 'I never really pursued a solo career. All Things Must Pass was a reaction to leaving the Beatles. I had to do something.' And when that went so well, he made another one. But he never really had a manager or anybody to report to, and I don't think he had any interest in touring. He told me many times he was very uncomfortable being the guy up front having to sing all the songs. It was just not his idea of fun."
All Things Must Pass became one of George's most successful albums and one of the best of all the former Beatles' solo albums. It spent seven weeks at No. 1 on the Billboard 200 chart in the US and has since been certified six-times platinum by the RIAA. "My Sweet Lord" made George the first Beatle with a No. 1 hit as a solo artist.
George had a lot to prove on the album. He wanted to show everyone what he could do and prove that John Lennon and Paul McCartney had consistently overlooked his talent. He had it all mapped out.
Dhani Harrison said his father had 'All Things Must Pass' all mapped out
George didn't have much confidence as a songwriter while in The Beatles. After John and Paul overlooked him for so long, we don't blame him. So, working on All Things Must Pass, George felt paranoid that no one would like his songs.
However, George's son, Dhani, said he knew his father was confident. George had it all mapped out, even before producer Phil Spector came. For All Things Must Pass' 50th anniversary, Dhani went through 18 reels of tape and mixed over 100 tracks from the All Things Must Pass sessions. So, he learned a lot about his father.
In the reissue, Dhani wanted to remind everyone what George was going through at that time. George had many spiritual moments in 1970. "I'm really trying to draw everyone into the feeling of what it must have been like for him to start off at 27, renovating a house that took him the rest of his life, and at the same time, his band had broken up, he had Hare Krishnas living here, he was separating from his wife, his mother passed away during the making the record—it was a lot of really spiritual moments for my dad with this record," Dhani explained to Esquire.
Despite all that, Dhani couldn't believe how confident his father sounded. "He knew what he was doing perfectly, before Phil Spector even came in," Dhani said. "He had practiced and paid his dues, and he was about to have his moment and he was rehearsed, his voice sounded great, he was confident. It must have been a very charged time, because he committed fully to it.
"You know it's his make-or-break record, being his first solo album, and not a lot of people have the confidence, or are even allowed, to go for a triple-vinyl first album. It was a big swing, and he hit a home run."
The Beatles didn't want 'All Things Must Pass'
Knowing everything we know about George's solo debut, it was interesting seeing him offering it to The Beatles in The Beatles: Get Back Part 1. The band had over a hundred songs to choose from for Let It Be, and George gave them a perfect one.
But, like always, John and Paul overlooked George's songwriting abilities. We can hear George's insecurities when he brings the song to John and Paul. "Is this a Harrisong?" John quips. "There's no solo or anything complicated," George said.
Whatever George felt going into record All Things Must Pass, we're glad he did. After all he went through in the band, George could have retreated to Friar Park and just collected Beatle royalties for the rest of his life. We owe a lot to that hit record because it gave George the confidence to keep going.