Tom Petty Said George Harrison Wanted The Traveling Wilburys to Be Like The Beatles
Tom Petty said George Harrison wanted The Traveling Wilburys to be like The Beatles in some aspects, but not all.
Tom Petty claimed George Harrison wanted their band, The Traveling Wilburys, to be like The Beatles. Although, not entirely. There were certain aspects of The Beatles that George didn't enjoy. However, he tried to incorporate some of the group's best qualities into the supergroup.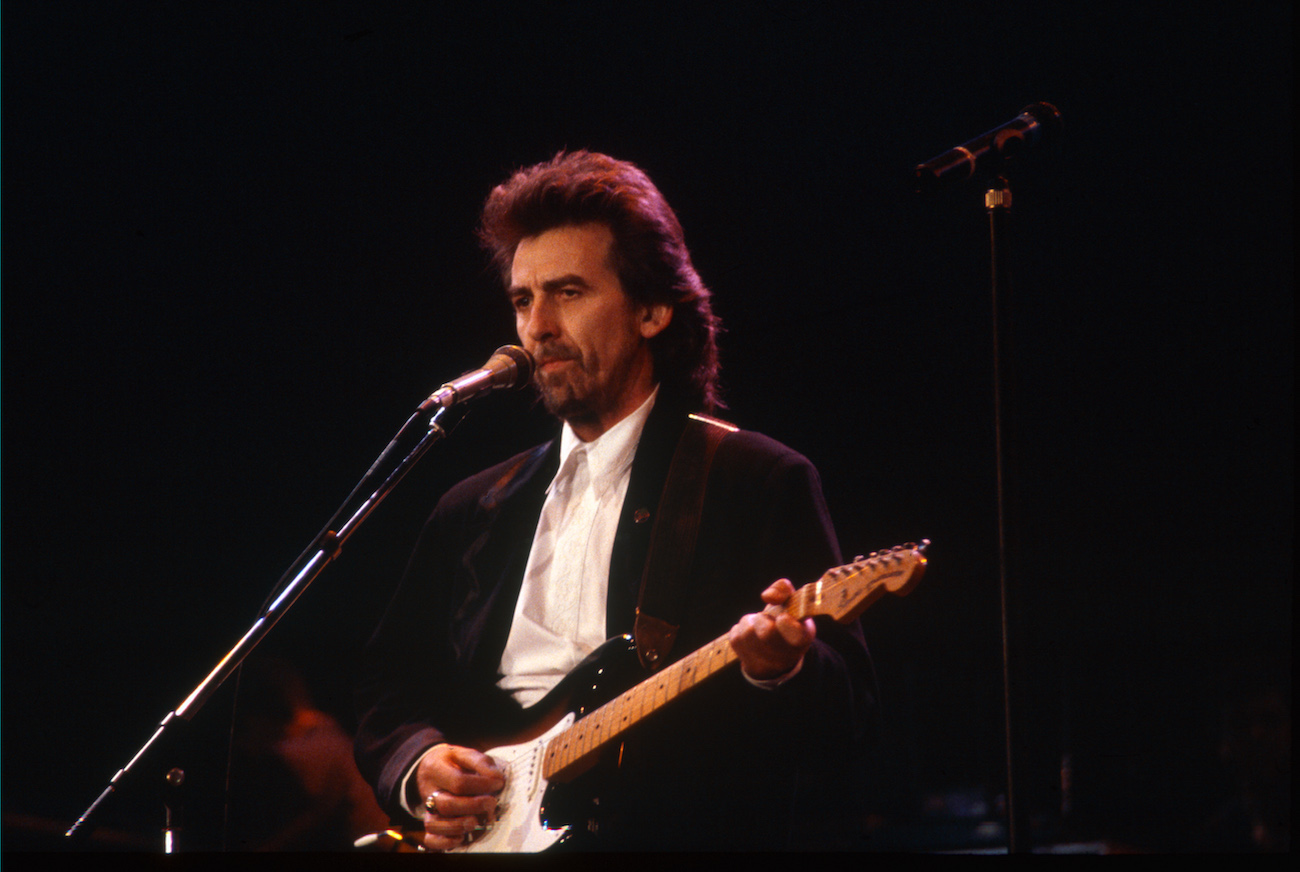 Tom Petty said George Harrison wanted The Traveling Wilburys to be like The Beatles
George started The Traveling Wilburys nearly 20 years after The Beatles split up. It was a total accident. He needed Euroeand 12-inch single and just happened to have Tom Petty, Bob Dylan, Jeff Lynne, and Roy Orbison in the recording studio with him. The five musicians made "Handle With Care" and agreed that it was too good for a European 12-inch.
So, they reconvened in May 1988 to record a whole album. They all quickly fell in love with The Traveling Wilburys. George was in a group again and liked it. The supergroup reminded him of his time with The Beatles and made him realize that there were some good aspects of the famous band. George wanted to incorporate those things into The Traveling Wilburys.
In a special edition of Rolling Stone called "Remembering George," Petty explained that George wanted The Traveling Wilburys to hang with each other and be close friends like The Beatles were.
"George's idea of a band was that everybody hung," Petty said. "From what he told me, the Beatles were that way. They were very, very tight. He really wanted the Traveling Wilburys to be like that. Like, 'If we're going to the party, we're all going.' I'm so glad I got to be in a band with him, he taught me so much."
Petty said George considered himself a Traveling Wilbury for the rest of his life, but he was proudest of The Beatles
According to Petty, George considered himself a Traveling Wilbury for the rest of his life. However, Petty also knew that George was the proudest of his time with The Beatles.
"George absolutely adored the Wilburys," Petty said. "That was his baby from the beginning, and he went at it with such great enthusiasm. The rest of his life, he considered himself a Wilbury… His enthusiasm was very contagious in a recording session, in a writing session. He just had unbridled enthusiasm.
"But he was very funny, like, 'The Beatles, they weren't all that they were cracked up to be' [laughs]. He loved the Beatles. He used to b**** sometimes about individual Beatles who got on his nerves. But he really loved them down deep, and I knew this.
"The thing he was proudest of was the Beatles. He said the Beatles put out such a positive message. He was appalled at the things being said in pop music."
George liked feeling like he was in a group again
After George asked Lynne for help on his 1987 album, Cloud Nine, they began working as a team. Eric Clapton, Ringo Starr, Jim Keltner, Ray Cooper, Elton John, Gary Wright, and Jim Horn joined the pair. They all met at George's recording studio.
Rolling Stone wrote, "Despite the shifting cast of characters, collaborating with Lynne gave Harrison the enjoyable feeling of being in a band again."
George said, "The Beatles were a little unit on their own. We grew up together, we played all our apprenticeship together in Liverpool and Germany. We completely understood each other. Having Jeff Lynne, for me it was like 'Now I'm back in a group.' We share responsibilities, we share ideas."
George felt that again when he started The Traveling Wilburys with Lynne, Petty, Dylan, and Orbison later on. It's possible that George liked The Traveling Wilburys because he didn't have to be the frontman. He also didn't have any of the restrictions placed on him by fans and record companies like during his time with The Beatles.
George took the good aspects of The Beatles and blended them into his solo career and The Traveling Wilburys. He could be a free agent to do what he liked with whoever he wanted. George didn't want to be Beatle George anymore. He just wanted to play and write songs with his mates.