Tom Petty Said Roy Orbison's Confidence Was Low When They First Met
Tom Petty was a member of the musical supergroup The Traveling Wilburys alongside George Harrison, Bob Dylan, Jeff Lynne, and Roy Orbison. While Petty and Lynne were both successful musicians, they were playing with three music legends, which could be intimidating. Petty was particularly struck by Orbison, who'd been performing music since the Heartbreakers' frontman was a toddler. Despite this, he explained that Orbison's confidence wasn't very high when they met.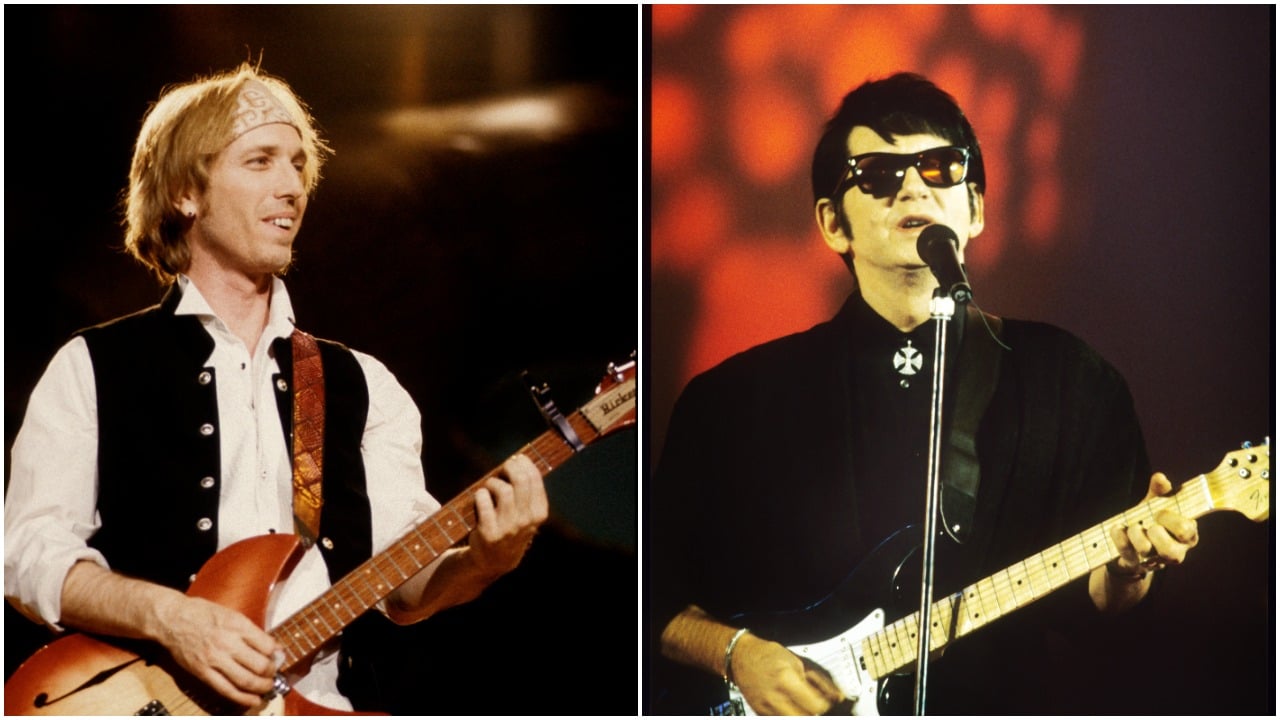 Tom Petty said Roy Orbison was one of the greatest people he knew
Petty was a fan of Orbison's personality, not just his music. He explained that the other musician was kind with an unexpectedly good sense of humor.
"Roy was such a gentle man and a gentleman," he told Spin in 1989. "He's one of the greatest people I've ever met. He was very bright, very well read, not some cracker. You wouldn't expect it, but Roy knew all of Monty Python by heart. He loved really offbeat comedy and he had a pretty keen sense of humor himself."
He shared that the other musician's confidence was low when they first met
When Orbison joined the Traveling Wilburys in 1988, he'd been a working musician for 35 years. He was highly established but still excited to join the group.
"In his last call to me, a few days before his death, the Wilburys had just gone platinum and he was so thrilled," Petty explained. "He kept saying, 'Ain't life grand?' He was really rebuilding his confidence."
Petty explained that Orbison's confidence was low despite his years of experience. He didn't doubt his talent, but he wasn't sure he could connect with audiences. Being in the group helped with this.
"Well, he knew he was the best singer alive, but he hadn't had a big hit record in a long time," Petty explained. "God, he could sing! When he'd sing during the Wilbury sessions we'd all just look at each other with big eyes. Even if he was just sitting at a table working out a song and singing, we'd go, 'Roy, quit it, you're driving me crazy.' He told us that he really felt invincible because he had the support of all these people, the way everyone loved him so much."
Petty noticed a distinct change in the other artist after working together.
"When he started recording Mystery Girl he was letting Campbell and T-Bone run everything, but by the time they finished there was a huge change in Roy," he said. "He started coming in and really taking charge of the sessions and we were really pleased to see him get his confidence back."
Tom Petty found it intimidating to sing in front of Roy Orbison
Petty was a younger artist and found Orbison particularly intimidating.
"Sometimes we'd sing the same song just to see who sounded good or this key fits somebody. That was a lot of fun," Petty said in the documentary The True History Of The Traveling Wilburys. "George would kinda audition us, which could be really intimidating. Roy Orbison would sing the song, and then they'd send you out to sing it. It was like, 'Well, damn, that's really intimidating.'"
The release of Orbison's posthumous album, Mystery Girl, knocked The Traveling Wilbury's debut album out of the number one spot.
RELATED: Stevie Nicks Was Nearly Banned From Australia for Performing with Tom Petty and Bob Dylan