Tommy Dorfman Explains How Trans Women Identified Her Before She Transitioned: 'It's a Thing You Recognize'
Tommy Dorfman, of 13 Reasons Why fame, came out as a trans woman in July 2021. In a recent sit-down interview, Dorfman discussed what her transition has been like and how other trans women were identifying her as trans long before her transition began. Read on to learn more about Tommy Dorfman's journey to self-discovery, and what her upcoming plans are.
Tommy Dorfman embraces her true self and connects with other trans women
In 2016, Tommy Dorfman was an up-and-coming actress who had just graduated from Fordham University's drama program. Shortly after graduation, the young twenty-something struck gold when she landed a role on the Netflix original teen drama 13 Reasons Why. According to IMDb, Dorfman played the character Ryan Shaver, on the show from 2017 to 2020. While Dorfman was presenting as a man during this role, she says other trans women already recognized her as a girl.
In her sit-down interview with InStyle, Dorfman told Laura Brown, "I've walked in the privilege of a male body, but [being a woman] is all I've known on the inside. Trans women would clock me all the time and be like, "Hey, girl, what's up?" because it's sort of a thing you recognize." To Dorfman's statement, Brown responded, "Huh. Like a pheromone?" To this, Dorfman said, "Maybe. It's a thing you recognize in other women in a weird way, and I've done it to other people, as well. It's kind of unexplainable — trans people are magic at the end of the day." Ultimately, talking to elder trans women provided Dorfman the confidence and education to come out and embrace her authentic self.
Dorfman has received incredible support from family and friends throughout her transition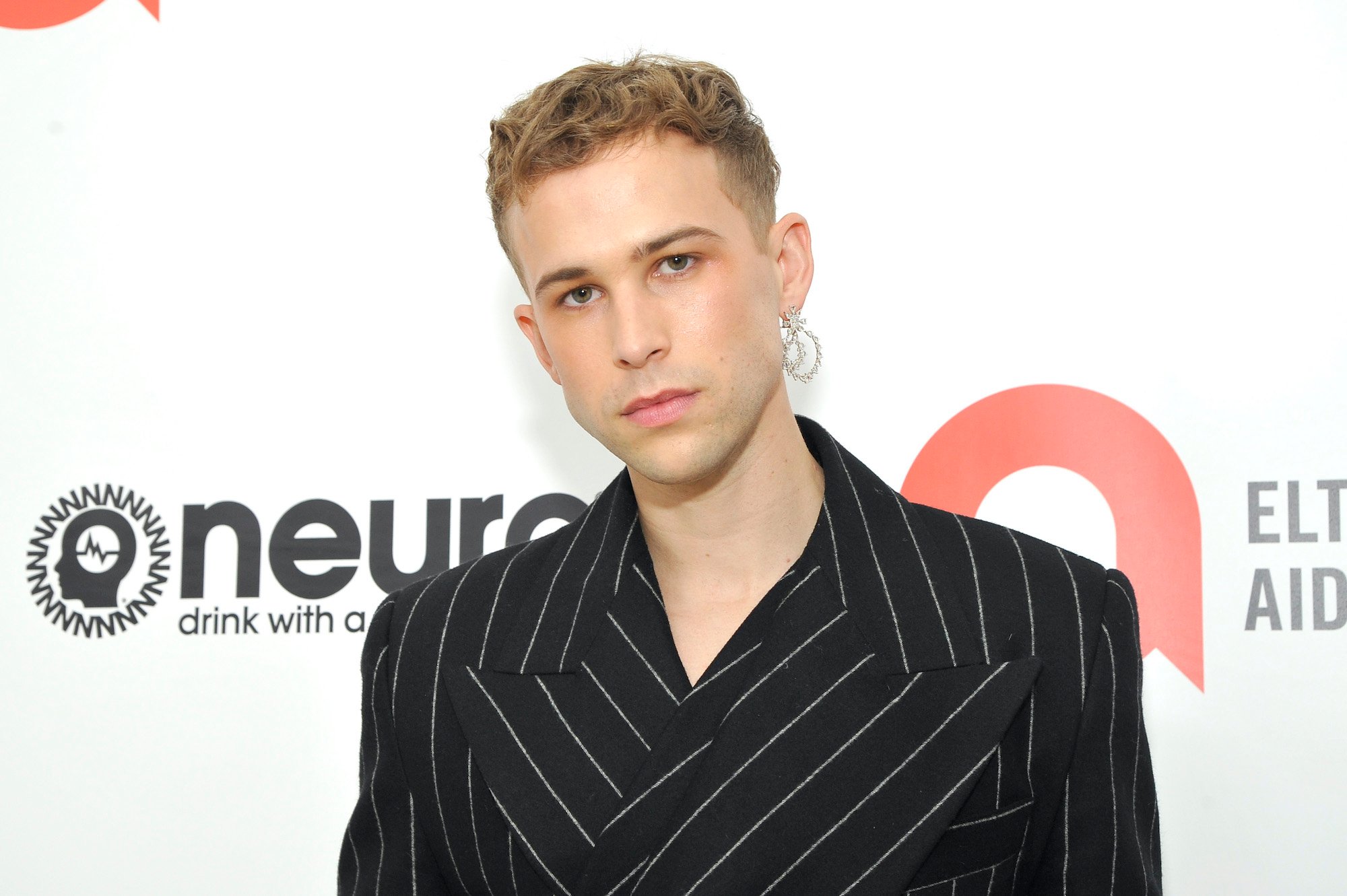 While no transition is without resistance, Dorfman says she has received incredible support from family and friends throughout these past several years. In November 2016, Dorfman identified as a gay man when tying-the-knot with Peter Zurkuhlen. However, Dorfman was never truly comfortable with this identity. A year after marrying Zurkuhlen, Dorfman came out as non-binary and began using they/them pronouns. In time, this identity no longer felt authentic to Dorfman either. After privately identifying and living as a woman for almost a year, Dorfman officially came out as a transgender woman and has received incredible support throughout this journey.
Throughout her transition journey, many of Dorfman's personal relationships also underwent a transition. One significant relationship change has been with her husband, Peter. As Peter still identifies as a gay man, the pair amicably decided to change the nature of their relationship when Dorfman came out as a trans woman. While the couple have gone their separate ways romantically, they remain friends, and Dorfman reports that her ex-husband has been quite supportive throughout her transition. Dorfman revealed that her relationship with her mother has also been strengthened due to her transition and that her mother actually sent her some hand-me-downs after she came out. This was quite a special, full-circle moment for Dorfman as she would wear girls' clothes during her childhood and would frequently try on her mom's clothes and shoes as a kid.
What's next for Tommy Dorfman?
After embracing her true self, the future looks bright for Tommy Dorfman. Dorfman says she is quite proud of her transition and how it has allowed her to become a role model for the next generation of trans youth, including her younger trans and non-binary cousins.
Along with being a role model and advocate for trans kids, Dorfman plans on continuing her acting career in the upcoming years. However, she no longer plans on taking any acting gigs that make her feel dysphoric in any way. Dorfman plans on being authentic to herself from here on out, in both professional and personal settings. You can catch Tommy Dorfman in the upcoming 2022 film Sharp Stick where she stars as the character Tali.
RELATED: Miley Cyrus Offers to Educate DaBaby After His Homophobic Rant