Toni Braxton Once Had a Feud With Beyoncé and Jay-Z Because of This
Toni Braxton is loved for her beautiful love songs, her hilarious family reality show on WeTV and her advocacy work for lupus and autism. She's also regarded as one of the true R&B icons of our time and recently proved her legendary status with a breathtaking performance of her classic song  "Unbreak My Heart" at the 2019 American Music Awards.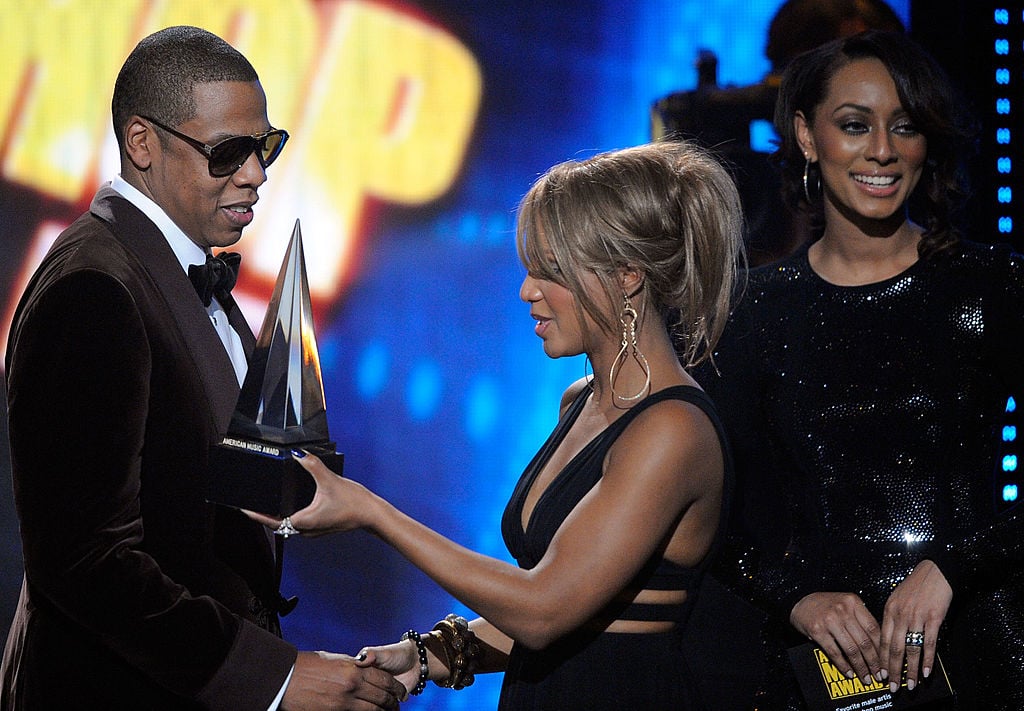 While Braxton comes from a generation of artists who settled their differences off-camera, she once had a very public feud with Beyoncé and Jay-Z. 
Toni Braxton planned to release a song titled "Me and My Boyfriend" from the album, 'More Than A Woman'
"Me and My Boyfriend" was recorded for Braxton's fifth studio album, More Than A Woman. The album featured a song that sampled the 2Pac Shakur classic "Me and My Girlfriend" 
Continuing her transition into more contemporary R&B infused with hip-hop, More Than A Woman promised to feature more uptempo tracks with progressive beats – a detour from the soulful ballads Braxton became famous for. A long-time hip-hop fan, Braxton was eager to show her fans her love of the genre by including the 2Pac sample.
The album failed to chart due to lack of promotion from her record label. More Than a Woman debuted at number 13 on the US Billboard 200 and sold just  98,000 copies in its first week. It would mark the singer's lowest-charting album at that point. Only one single, "Hit The Freeway," was released.
Braxton attributed the failure due to a dispute over not having "Me and My Boyfriend" as the album's lead single. She said a conflict came about following the release of a duet by Jay-Z and Beyoncé, which used the same sample.
Toni Braxton beefs with Beyoncé and Jay-Z over shared 2Pac sample 
Not too long after Braxton says she recorded "Me and My Boyfriend," Jay-Z released his collaboration with Beyoncé titled "03' Bonnie & Clyde." The song became an instant hit and pissed Braxton off. She expressed her frustration publically.
In a 2001 radio interview with Wendy Williams, Braxton admitted that she wasn't sure how Jay-Z got his hands on the same sample. There was a rumor that the president of Jay-Z's record label heard Braxton's version of the song and passed it along to Jay-Z for him to record. Braxton did confirm that the producer she hired to work on her track was contracted by Def Jam, the same record label that Jay-Z was under. She found it odd that after working on the song with someone who had close ties web Jay-Z that the rapper would then create a song using the same sample.
"No one owns the song as 2pac left wonderful music to sample but I'm really disappointed," Braxton said. "I've been in the business 10 years and now I've got these new up and coming divas trynna steal my mojo and I'm like 'What's up with that?!'"
Braxton insisted she would fight for the release of her song. With Braxton's tenure in the industry, she considered the release of Jay-Z and Beyoncé's version a form of disrespect and shady business practices – especially because Braxton announced the release of her album before the rapper and he planned to debut his album featuring the song a week ahead of Braxton's. 
Jay-Z and his team refutes Toni Braxton's claim
The production team that worked on Jay-Z and Beyoncé's version of the song denied that they were involved in any type of sabotage. Kanye West worked on the track and spoke with MTV News shortly after Braxton spoke out about the conflict. 
"I had no idea about Toni Braxton's [song]," he insisted. "She can't act like ain't nobody ever heard 'Me and My Girlfriend' before. People hear the song all the time. I can [understand her complaint] if it [was] an original song."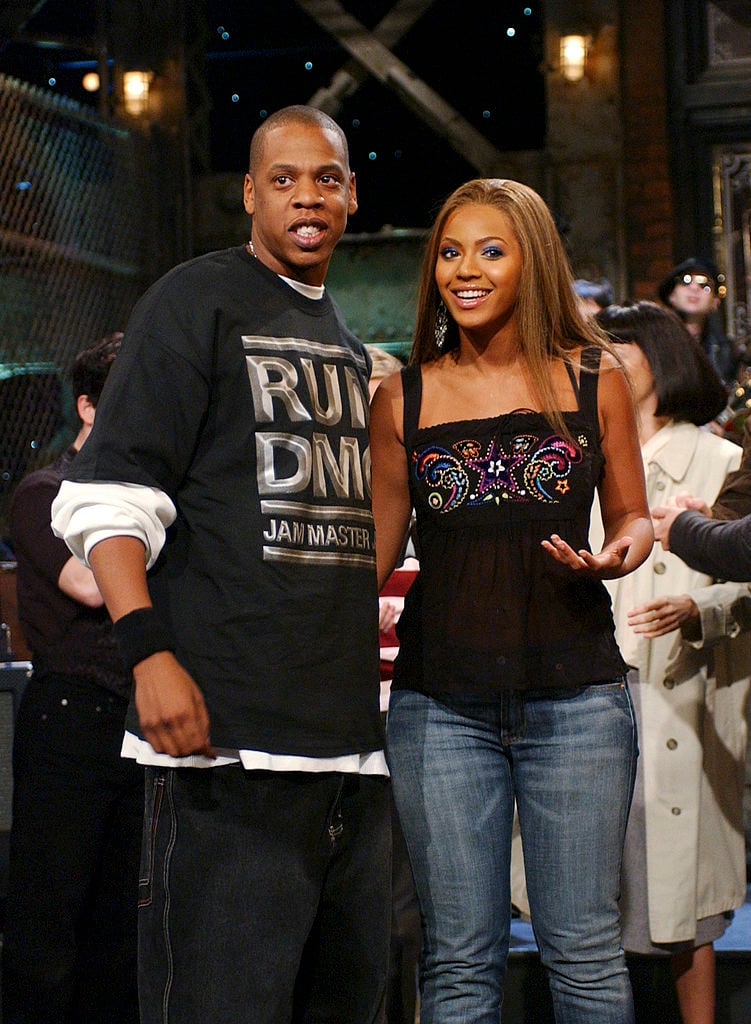 West said that he was the one who discovered the original 2Pac song. Remembering a conversation with Jay-Z about the need for a feature with Beyoncé, West felt that using 2Pac's song as inspiration for a duet would be great for the rapper's album. 
Damon Dash, co-founder of Jay-Z's label, corroborated West's story, calling it an "ill coincidence." Jay-Z offered an apology to Braxton and promised that he did not steal the song from her. He also noted that overlapping occurs in hip-hop music often, something Braxton may had not been privy to as she's an R&B singer. Had he known that Braxton was using the same sample, Jay-Z said that he would have offered Braxton a duet. 
"03' Bonnie & Clyde" went on to reach number four on the Billboard Hot 100 and was certified gold. The misunderstanding was later resolved with Braxton remaining fans of both Beyoncé and Jay-Z.