Toni Collette Turned Down the Main Role In 'Bridget Jones' Diary'
Toni Collette has one of the most interesting and expansive acting careers of someone working today. From Broadway to indie films to major Hollywood successes, the Australian-born actor has seen and done just about everything.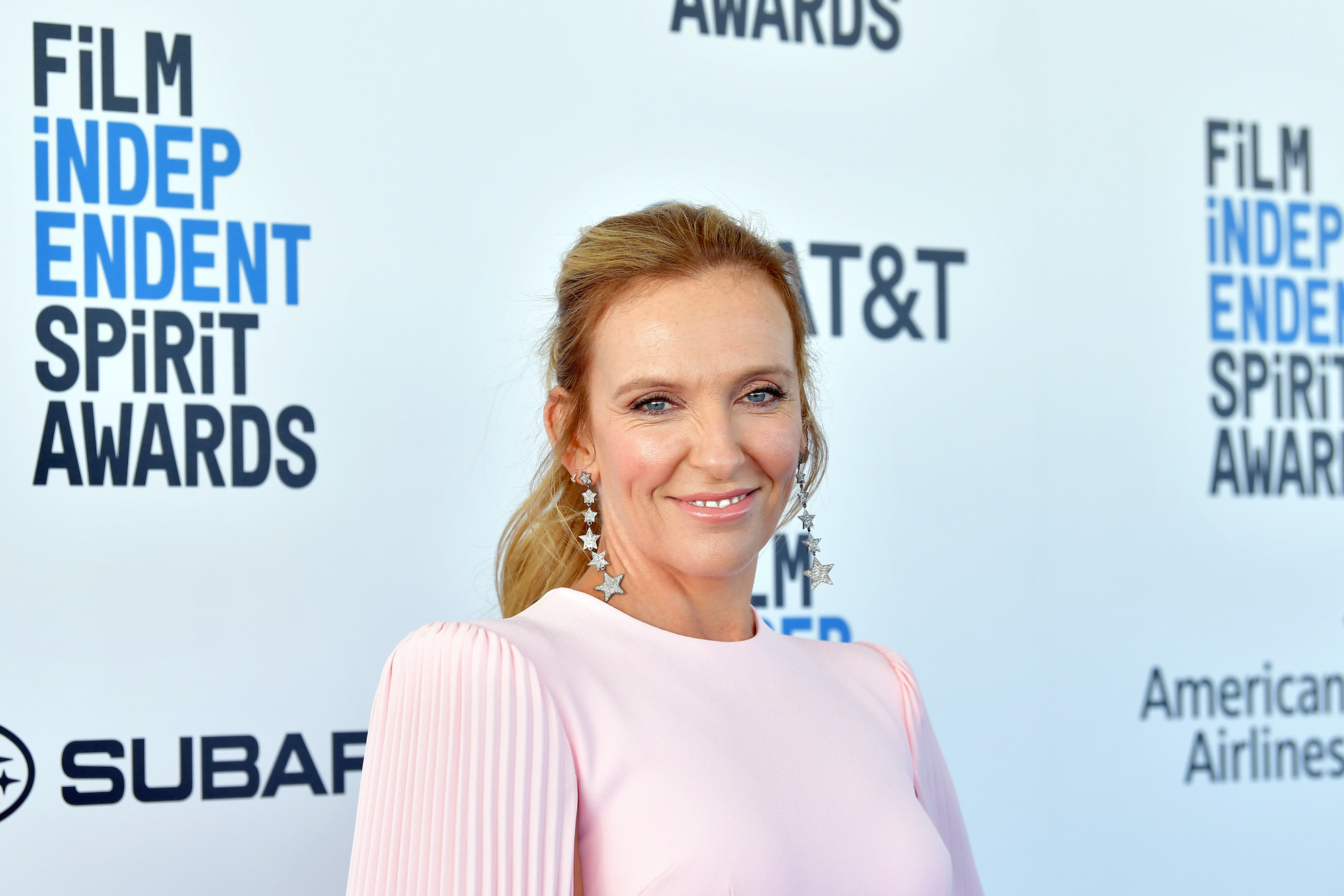 One thing she hasn't but ultimately could have done, however, was become the star in Bridget Jones' Diary. Despite being offered the role, she ultimately ended up turning it down.
Toni Collette could have been Bridget Jones but turned it down
Bridget Jones' Diary is a 2001 romcom about the titular Bridget Jones, a high-strung 30-something working at a London publishing company. Struggling to manage life, love, and social responsibilities, she writes about her life in her diary. The film was a box office hit and an instant classic that spawned two sequels, the latest of them premiering in 2016.
Early in production, Collette was considered for the lead role of Bridget Jones. At the time, she was mostly unknown to international filmgoers, the bulk of her career being in Australian productions barring her role as Lynn Sear in M. Night Shyamalan's The Sixth Sense. Given how much of a success Bridget Jones' Diary turned out to be, it likely would have turned Collette into a household name had she taken the part.
Ultimately, though, she turned it down. While her film roles had been a bit sparse by that point, she was still quite the successful actor — on Broadway. Mental Floss recaps that Collette's reason for turning down the role was that she was currently the lead in The Wild Party, which was a fairly big deal.
Without Collette, the film's producers considered Kate Winslet for a time, though ultimately decided she was too young for the part (a rare occurrence compared to the reversal). They eventually settled on Renée Zellweger, and the rest is history.
Collette's expansive career
Despite turning down the chance to be Bridget Jones, Collette has never regretted it. "It wasn't meant to be," quoted BuzzFeed. All things considered, her career has done just fine without the role, too. In addition to her work on Broadway and in the Shyamalan smash hit, Collette has popped in a ton of productions over the years. Of note, she's had major roles in the award-winning Little Miss Sunshine and Hitchcock.
In terms of Australian productions, she's worked on features like The Black Balloon and Hey, Hey, It's Esther Blueburger, both of which she also executive produced. In 2006, she formed the band Toni Collette & the Finish where she performed as the lead singer and wrote the songs on their album, Beautiful Awkward Pictures. She returned to Broadway for a 2014 production of The Realistic Joneses.
As of late, Collette's delivered some truly career-defining performances in works like Ari Aster's Hereditary and Rian Johnson's Knives Out. Both the movies and her acting in them have received considerable praise and accolades.
No signs of slowing down
Collette continues to get more and more exciting work with plenty of intriguing projects set to drop in the next few years. Filming just finished on Guillermo del Toro's new film Nightmare Alley, in which Collette plays as part of an outstandingly star-studded cast.
She's also working as a lead on the upcoming Netflix series Pieces of Her. Similarly, she will also star in the HBO miniseries The Staircase, a true-crime drama about the murder of Kathleen Peterson (played by Collette in this adaption).
Based on the extreme variety of things she's done and the unmatchable work ethic she's displayed, it seems like the sky is the limit for Collette going forward. While there's no telling where else she might turn up in the future, it's a safe bet we'll be eagerly tuning in.
RELATED: 'Hereditary' Star Alex Wolff Directed His Own Movie You Can Watch Now