Tony Shalhoub's Net Worth and How He Avoided Being Typecast As a Terrorist
Considered one of today's most talented actors, if Tony Shalhoub is part of a cast, you can bet the performance, the television show, or the musical will be extraordinary.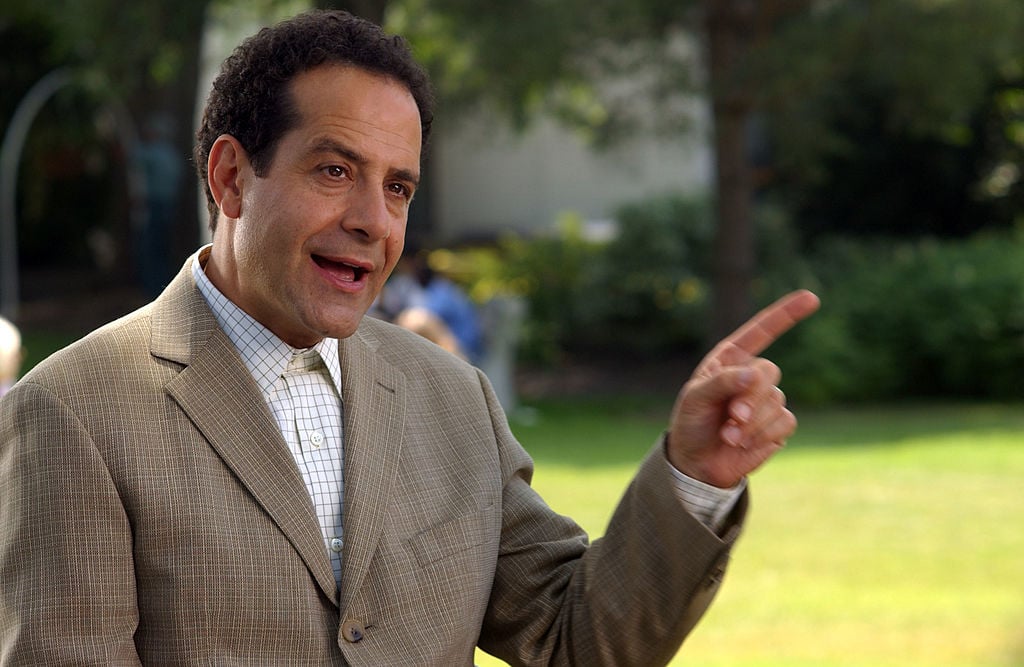 The Emmy Award winner has been acting since 1985 when he made his debut in the Sally Struthers and Rita Moreno production of The Odd Couple.
Since then, Shalhoub has never slowed down.
What he draws on to play Abe in 'The Marvelous Mrs. Maisel'
Born in Wisconsin in 1953, Shalhoub earned a Tony in 2018 for his role as stuffy, by-the-book Tewfiq, in the box office Broadway hit The Band's Visit. He's also won an Emmy award for NBC's Wings (as Antonio Scarpacci); three for USA's Monk (as the compulsively loveable former detective Adrian Monk); and his most recent Emmy in 2019 for his role as bookish Abe Weissman, father to Miriam "Midge" Maisel in The Marvelous Mrs. Maisel.
He spoke in 2019 with GQ about his inspiration for his role in the Amazon dramedy.
"I draw from my dad and also because when I was young, it was in [the same period as the show]. And so I could easily relate to how men and fathers navigated the world and their children. And finding that balance between being the patriarch and having authority and wanting your children to be autonomous and stand up for themselves, my dad was like that."
How he's avoided being typecast
Shalhoub is Lebanese-American and grew up the second youngest of ten children. He has incredibly avoided the fate of many an actor who is ethnic in appearance: being typecast in a narrow selection of roles such as the confused or flamboyant friend, or the meek convenience store owner, or worse, as a terrorist.
The father of two elaborated on how he intentionally chose a path in his craft that was based more on substance. GQ asked Shalhoub in 2019 if he had gone out of his way to avoid typecasting early in his career.
"Well, yeah. At a certain point I did. . . when I was at the Yale drama school, the main emphasis of that program was on playing characters and transforming and not necessarily always playing things as close to your own type."
He went on to say that he actually had played a criminal, early on in his career, in the 1980s. And that once was enough for him.
"I did play a terrorist on that show. And then I realized that once I had done that, I didn't need to revisit that. I didn't need to refine it or perfect it."
"You make your best choices, and then sometimes you just have to go with it because we want to work and we want to have opportunities to show what we can do. And we have to eat."
His net worth and what he's looking forward to most in 2020
Shalhoub's net worth is $30 million.
The Big Night star shared with People recently about an event he's anticipating greatly this year – he and his wife, fellow actress Brooke Adams, are becoming grandparents for the first time.
"I'm going to become a grandfather this year for the first time. I play one on the show, but now I actually get to be one. My oldest daughter is having a baby boy in the summer. I am in awe," Shalhoub said.