'Too Hot To Handle' Francesca Farago Confirms This YouTuber Slid Into Her DMs; They're 'Seeing Where It Goes'
Reality stars and YouTubers unite all the time in Hollywood. Whether it's for relationships or work partnerships, the crossing of those worlds is a commonplace thing. But now, a new romance seems to be brewing for Too Hot To Handle's Francesca Farago and one very popular YouTuber. And it turns out, Farago wasn't the one to make the first move.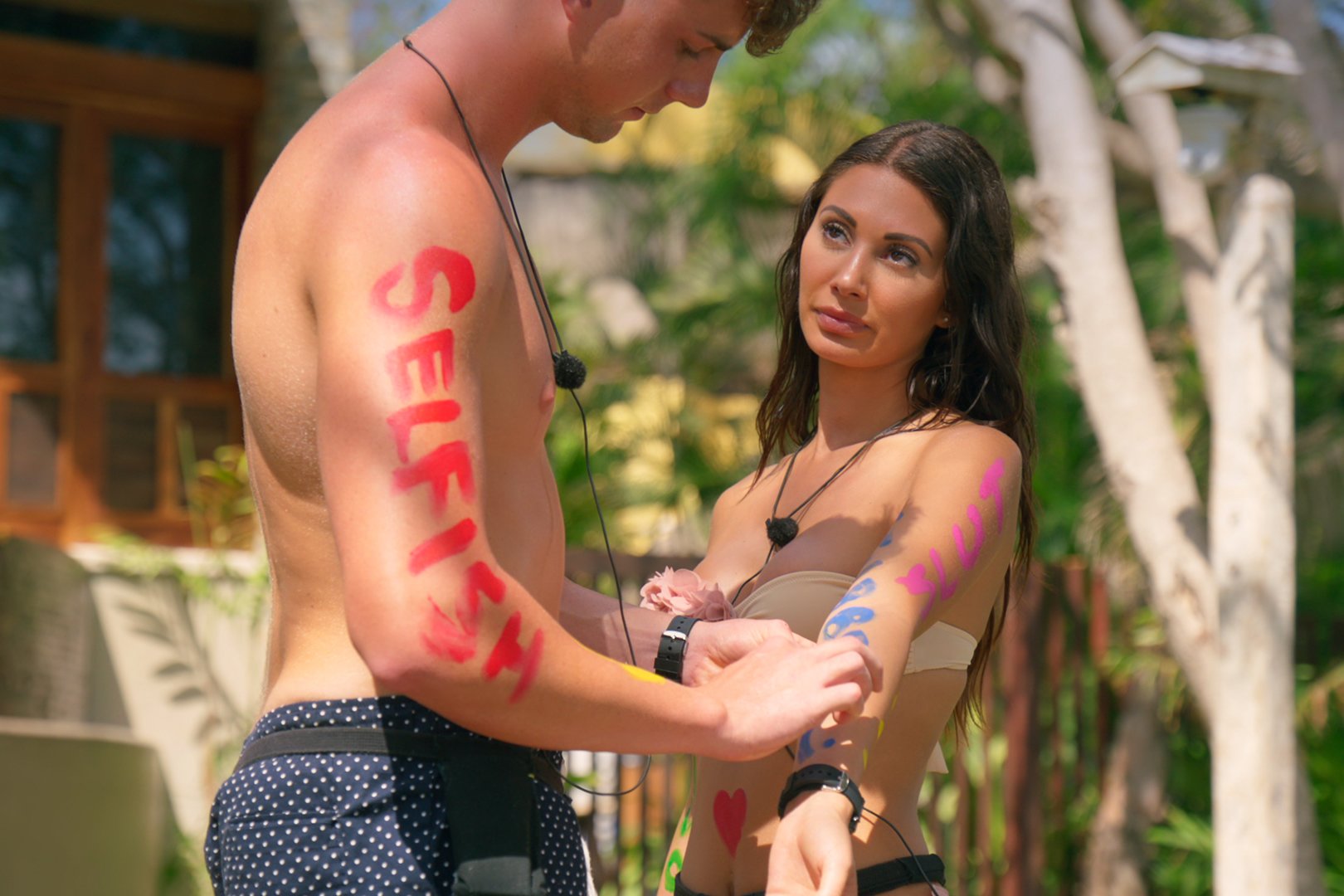 RELATED: Is 'Too Hot to Handle' Star Francesca Farago Dating Tana Mongeau?
Francesca Farago and Tana Mongeau have been linked together recently
If you follow Farago on Instagram or Tik Tok, you'll know that she's been spending some quality time with YouTuber Tana Mongeau. The same goes for Mongeau's timelines.
The two have posted silly, yet steamy, Tik Toks on Mongeau's account, and the dating rumors about the two celebrities started after they went out to dinner over the weekend of the Fourth of July.
As Showbiz Cheat Sheet reported on July 7, Farago and Mongeau were spotted at Craig's in West Hollywood for their friend, Cole Carrington's, birthday. They held hands and were "inseparable." Farago posted an Instagram story of Mongeau writing, "My beautiful date." Mongeau then had a story with Farago that said, "We're dating now pick it up TMZ."
They've gotten closer on social media, and it turns out Mongeau was the one to initiate
While Mongeau is known to be playful, many saw this as the beginning of a new romance. And while appearing on the July 14 episode of Dear Media's Not Skinny But Not Fat podcast, Farago confirmed it's more of a romantic relationship rather than a friendship. She also said that they're in the "getting to know" you stage of dating. 
"Yeah, our Tik Toks are really funny because we're just like drinking, and have an idea, we just film it," she said about their videos together. "But yeah, we're hanging out. I just met her more recently, so we're just seeing where it goes. Getting to know each other."
On top of that, Mongeau was the one to pursue Farago.
"She DM'd me," Farago said on the podcast episode.
Farago is getting over a tough breakup with 'Too Hot To Handle' co-star Harry Jowsey
Mongeau has had a few well-known relationships, including actor Bella Thorne. Her most recent (and most popular) relationship was her marriage to YouTuber Jake Paul. They split after several months together.
Farago appeared on Too Hot To Handle, Netflix's most recent reality show that had several really attractive contestants who didn't seem to have experience with substantial relationships. They weren't allowed to have any type of physical intimacy, even kissing, or they'd lose out on their cash prize.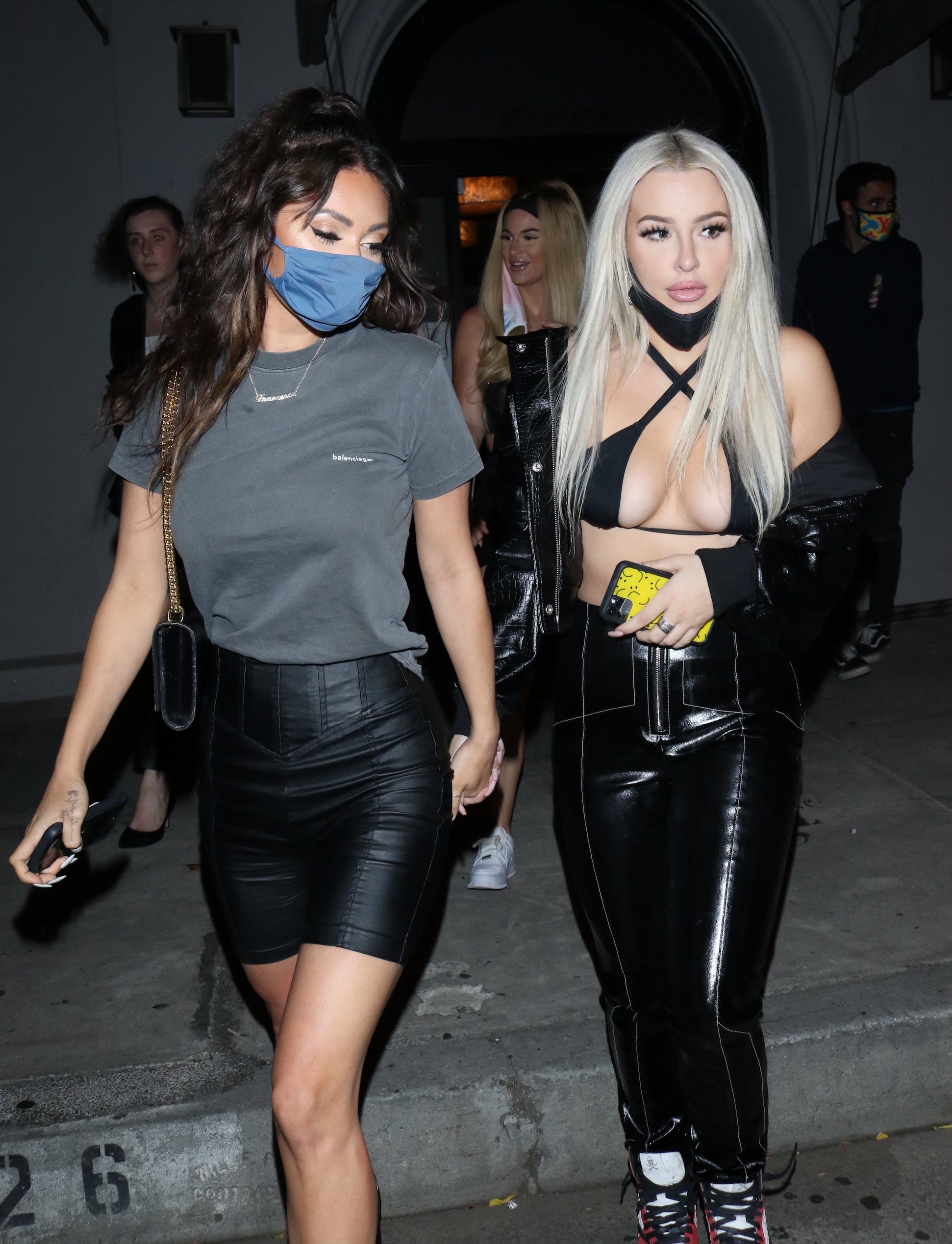 Farago hit it off with fellow contestant Harry Jowsey, even though there was a lot of drama with him from the start. They left the show as a couple, and dated after filming. However, it ended on a sour note pretty recently.
Farago admitted on the podcast that she thought he was "really hot" mostly due to his height. But that there were signs he wasn't the one.
"I was definitely blind to a lot of massive red flags from things he would say," she shared. "It turned into love, which is so crazy 'cause… yeah it's just crazy to think back and the person I fell in love with is not the person I thought he was."
RELATED: Jake Paul's Ex, YouTuber Tana Mongeau, Opens Up About Having Suicidal Thoughts