'Too Hot to Handle': Will There Be a Season 3?
Amid the coronavirus (COVID-19) pandemic, Netflix released the dating reality series Too Hot To Handle, which has since become an obsession-worthy binge. The show follows 10 attractive singles as they embark on a social experiment involving them making romantic connections without any sexual gratification.
Due to its breakout success in 2020, Too Hot To Handle has been renewed for Season 2. But is the show getting a third season? Here's everything we know.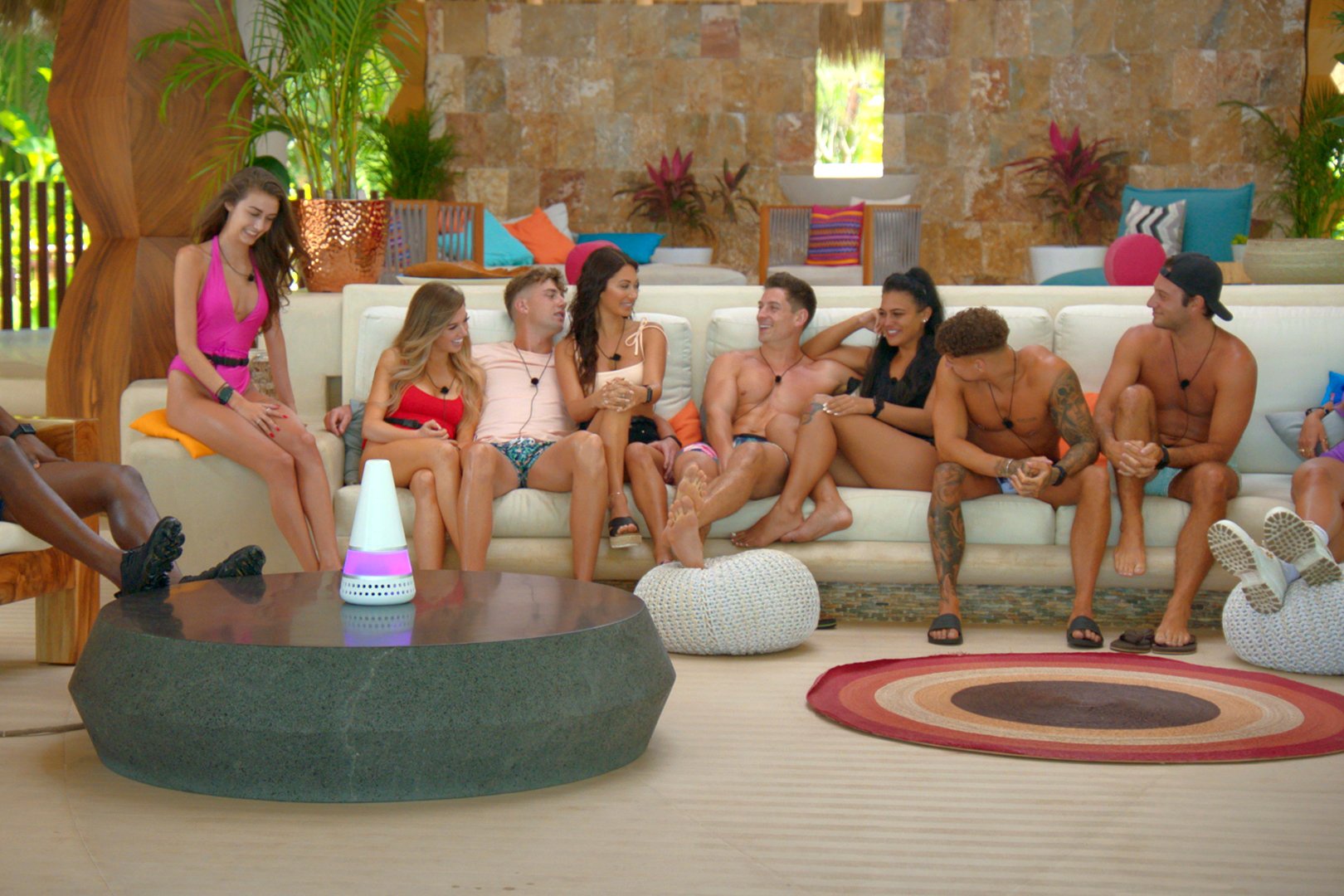 'Too Hot To Handle' Season 2 premieres on June 23
In April 2020, the world was introduced to Too Hot To Handle, a Netflix dating series centered around 10 singles who come together on a lavish island to enjoy what they think will be a sexy summer.
But the contestants are quickly thrown in a loop when an Alexa-like device named Lana reveals to them that they cannot pleasure themselves sexually hours after they arrive on the island.
Throughout the show's filming, the cast must refrain from all sexual activity, including kissing. If they are successful, they could walk away with $100,000 worth of prize money to split. But if anyone falls into temptation and breaks the "rules," money is deducted from the jackpot.
By removing sex from the equation, the show's virtual host hopes to help the cast develop deep, personal connections despite their tendency for flings and one-night stands in the real world.
In Season 1, some group members practiced self-control and successfully went without sex during their time on the show. For others, the task of refraining from physical intimacy proved to be difficult.
RELATED: 'Too Hot to Handle' Was Inspired By a 'Seinfeld' Episode
By the end of the season, the group walked away with $75,000 due to a few contestants breaking the rules. They also left the island with better outlooks on love and relationships, which some maintained after leaving the show.
Too Hot To Handle became an instant hit and was such a huge success that Netflix decided to renew the series for Season 2, which premieres on the streaming platform on June 23.
'Too Hot To Handle' has been renewed for a third season
When Netflix announced that Too Hot To Handle was getting a second season, they also revealed that the show nabbed a third-season renewal as well.
RELATED: What 'Too Hot to Handle' Must Do to Ensure a Better Season 2
"The secret is out — we're thrilled to bring back 'Too Hot to Handle' for two new seasons in a tropical paradise," Brandon Riegg, Netflix's VP of unscripted and documentary series, told Variety earlier this year. "Netflix members around the world fell in love with the hilarious antics of season one, and now fans won't have to wait long to see our new contestants try (and fail) to follow Lana's strict rules with plenty of twists and surprises along the way."
According to Variety, filming for Seasons 2 and 3 took place on the island of Turks and Caicos amid the pandemic.
Just like Season 1, the installments will follow a group of attractive influencers — with an arsenal of nice swimwear — who, in order to secure as much money from a $100,000 pot, have to abstain from sexual activity for four weeks.
Can the new contestants succeed, or will they fall victim to the romantic sunsets and their good-looking co-stars? We'll just have to wait and see what Lana has in store.