Top 10 New TV Shows of 2021 So Far, According to IMDb
Viewers may be wrapped up in summer blockbuster season, but 2021 has brought audiences plenty of television gems. Now, it's more than halfway into the year and fans are hooked on a variety of fresh content, including Loki (Disney+), The Flight Attendant (HBO Max), and Who Killed Sara? (Netflix). With that in mind, IMDb users sounded off on their favorite new TV shows, and these are the top 10 so far in 2021. Whether on cable, primetime, or a streaming service, they're receiving high marks.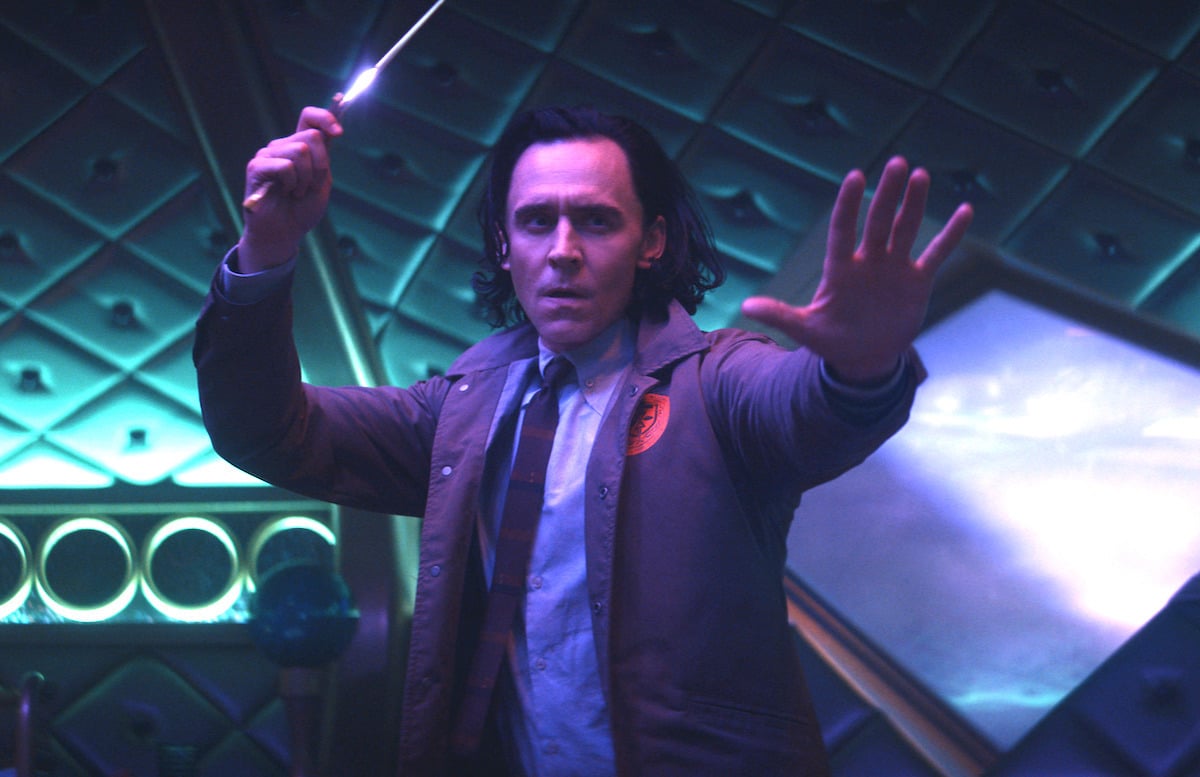 1. 'Loki'
Marvel's non-Avenger is the horned antihero everyone loves in Loki on Disney+. With its 8.9 rating on IMDb and weekly domination on Twitter, the series hits home with Tom Hiddleston, Owen Wilson, and Sophia Di Martino in the cast. To cap it off, there's no shortage of mischievous Lokis with all the timelines.
2. 'Invincible'
Amazon Prime's animated Invincible is a comic book adaptation geared toward adults. J.K. Simmons and Steven Yeun lead the cast about a young hero following in his father's superhero footsteps. Or is he? Released in March, the show is still getting rave reviews, and fans can't wait for season 2.
3. 'It's a Sin
It's a Sin takes viewers back in time to 1980s London and follows a group of friends navigating life and a world where the AIDS epidemic starts to unfold. It dropped on HBO Max in January as a limited series and won't be back for a second season, but IMDb users give it glowing reviews.
4. 'Mare of Easttown'
Kate Winslet stars in the highly acclaimed crime drama, Mare of Easttown on HBO Max. Set in a small town outside Philadelphia, the series pulled viewers in with its complex murder mystery and family dysfunction. It was originally created as a miniseries, but some are clamoring for a season 2.
5. 'Resident Alien'
Harry is the Resident Alien in this Syfy show about an alien that comes to Earth on a destroy mission but instead, takes on a human form and ponders his decision. As he blends into his new life while assuming a doctor's identity, one person figures out his true nature. The series ranks at number 5 on IMDb.
6. 'Sweet Tooth'
Produced by Robert Downey Jr. and his wife, Susan, Sweet Tooth charmed audiences with its cute hybrid children and their harrowing tales of survival. Netflix scored a slam dunk with characters fans want to root for in this adaptation.
7. 'Dota: Dragon's Blood'
Season 1 of Dota: Dragon's Blood arrived on Netflix in March as part the streamer's expanding stable of anime offerings. Based on a video game, the show pits dragon knights against demons in a backdrop of an intricate fantasy world. Fans dig it.
8. 'WandaVision'
Disney+ is home to Marvel's mothership, and WandaVision made viewers cheer, laugh, and cry. With characters like Agatha Harkness, Monica Rambeau, and Scarlet Witch, the story connected with fans and to the larger MCU. Count on Marvel to reign for the rest of 2021.
9. 'Shadow and Bone'
Netflix birthed a fresh fandom and creative set of memes with its Shadow and Bone drop in April. Magic, war, class, and deception came to life in this series that drew fans of the book and fantasy lovers. People can't wait for season 2.
10. 'Superman and Lois'
A breakout hit on The CW, Superman & Lois showcases a new version of Clark and Lois Kent (played by Tyler Hoechlin and Bitsie Tulloch) and their teenage twin sons. The move from Metropolis back to Smallville only brings new dangers and new adventures. Fans love the action scenes and special effects, and many are pleasantly surprised when it comes to which comic book storylines are flipped and included in the show.
RELATED: 'Superman & Lois': Some Fans Think Jon Has Hidden Powers