Top 5 Studio Choom 'Artist of the Month' Performances 
Stray Kid's Hyunjin captivated viewers with his performance to a remix of Post Malone's 'Motley Crew.' TxT's Yeonjun showed a rock vibe with his dance to Harry Styles' 'Watermelon Sugar.'
When Studio Choom chooses a member from a K-pop group as their Artist of the Month (AOTM), fans celebrate the honor before the video is even released. Through Artist of the Month, the chosen idol has the chance to express themselves however they please by selecting the song, vibe, and choreography. Each video is beautifully shot and edited, giving the performer's personality a chance to shine through. While there have been many impressive AOTM performances, here are the top five.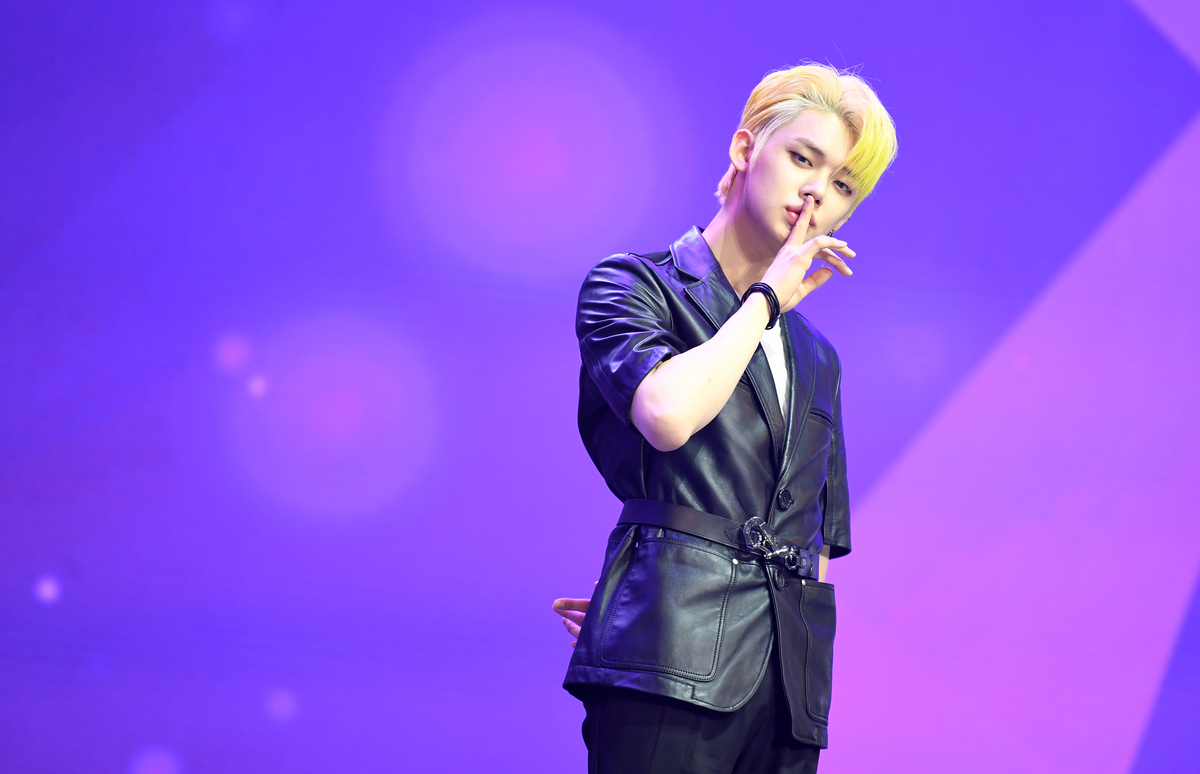 Stray Kids' Hyunjin – "Motley Crue"
For the Oct. 2021 AOTM video, Stray Kids member Hyunjin chose a remix of the Post Malone song, "Motley Crew." During a behind-the-scenes video, he said, "I didn't want to do something people expect." Compared to his gorgeous "Play With Fire" video released a few months prior, Hyunjin gave fans something totally different with "Motley Crue." 
An indicator of what was to come from Stray Kids' magnetic performer, Hyunjin is sexy, dangerous, and powerful. He goes hard with hip hop and krumping elements, but his facial expressions steal the show. A switch-up at 2:05 is particularly memorable. 
TxT's Yeonjun – "Watermelon Sugar" and "Blow"
TxT's main dancer gave fans a refreshing vibe during his performance to "Watermelon Sugar" in July of 2021. The charismatic performer starts his routine by relaxing on a sofa. Yeonjun then acts out fun choreography with a guitar to the Harry Styles hit. 
After falling asleep, Yeonjun is ready for more action with a rock performance to Bruno's Mars' "Blow." In a world dominated by hip hop and swag, it was a bold choice that paid off for Yeonjun. The performance showcased his charismatic personality and impressive dance skills. 
Itzy's Ryujin – "Therefore I Am"
Itzy member Ryujin consistently stands out for her bold dance moves. With a bad girl vibe, Ryujin showed why she's considered one of the best female dancers in K-pop during her November 2021 AOTM. Performing to Billie Eilish's "Therefore I Am," Ryujin showcased her incredible rhythm and "I don't care" attitude. Wearing purple lipstick, she performed athletic moves with confidence. 
ATEEZ's Wooyoung – "Bad"
ATEEZ member Wooyoung brought a grown man atmosphere to his AOTM in June 2021. Dressed in a black suit with two-tone colored hair, he used the opportunity to show off his sexy side. Wooyong chose to dance to the song "Bad" by Christopher. He committed to the bad boy persona with winks, smiles, and a memorable smirk to drive ATINY wild. The dance moves are rhythmic, cool, and precise. 
GFriend's SinB – "Tap In"
In Nov. 2020, GFriend's SinB brought her signature bob haircut to AOTM. She performed a swag-filled dance to Saweetie's "Tap In." Underrated SIN B makes complex hip hop moves look effortless. Her confidence and facial expressions help sell the performance. GFRIEND has disbanded, but SinB's dance moves can now be seen in the trio, Viviz.