'Top Chef Amateurs' Producer Reveals How Home Cook 'Cheftestants' Are Selected (Exclusive)
'Top Chef Amateurs' cheftestants are not the typical home cook, but true foodies who have a passion for not only the show but for cooking and the various techniques they've learned, especially during the pandemic.
Cat Sullivan, Magical Elves' executive producer for Top Chef Amateurs offered the inside scoop into how the amateur "cheftestants" are chosen. The "home cooks" are may fall under the "amateur" title, but they are certainly more experienced foodies than the typical home cook. Sullivan said the new series was fueled by the pandemic's push that left more people cooking at home, which prompted experimentation and a newfound love of culinary creation.
'Top Chef Amateurs' go through the usual casting process to get on the show
Sullivan said producers went through the standard casting process to select the home chefs to compete on the show. "We went through the standard casting process," she told Showbiz Cheat Sheet. "What I think with Top Chef fans, there's so much more of an interest in learning these specific techniques. Like people who are into sous vide and like these kinds of chefy skill sets that you wouldn't necessarily know when you're cooking your dinner at night."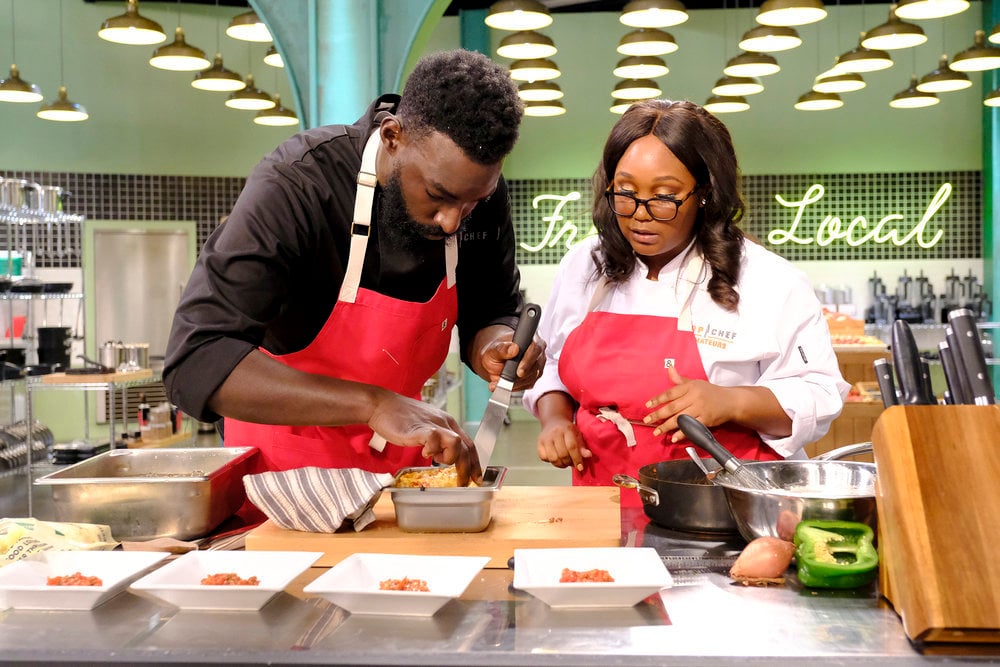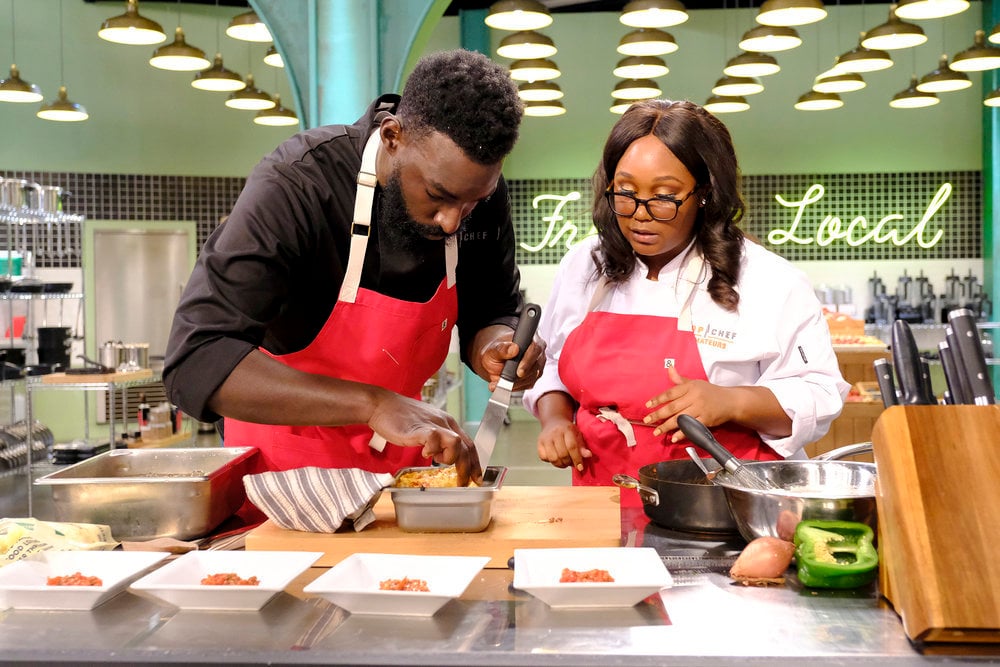 "But our cast just had this affinity for learning and trying to learn more about what were their heroes on the show doing," she continued. "And truly, I think the Top Chef fans have this obsession with what is happening on the show and how do they get to participate. And everyone can kind of cook at home and can try it themselves at home. It's really not like a skill that's unattainable for people to kind of try to pick up and figure out themselves."
'Top Chef Amateurs' dreams come true in the 'Top Chef' kitchen
Sullivan reflected on how the amateurs got to create dishes designed by their Top Chef heroes. "I mean, we had one cast member that re-created Melissa King's finale meal," she said. "From every course. I don't remember how many courses there are. But it was like five or seven courses we re-created everything. So it's just a real big passion. And I think that Top Chefs are unique on that front. It's just one of those shows that has had a following since day one. And cooking is something that people are passionate about."
Plus, Top Chef Amateurs is a "dream-making" type of experience for the home cooks. "It's so much about everyone's shared passion and love not only for the show but for cooking," she said. "And they're able to come into this kitchen, which is for many of them, a lifelong dream just to enter the Top Chef kitchen. And they're able to really fulfill those dreams and show people that they admire something that they're passionate about."
"I mean, most of our cast members, they're not cooking for a living," Sullivan said. "It's an ex CIA agent. Or it's like a student. It's you know, they all have different careers that they're pursuing. But this is the thing that they find the most enjoyment out of. And I think that's kind of like a new era of competition is celebrating people and in their enjoyment of things. And it's less about the drama and being cutthroat."
How are 'Top Chef' mentors chosen?
Producers also wove in the concept of partnering the amateur chef with their Top Chef hero too. "Through the casting process, we definitely asked a lot of our cast members, like who their favorite Top Chefs are," Sullivan dished. "Like who were their favorite cast members?"
"And that was really something that when we were looking at how to pair are the mentors with the amateurs," she added. "We're trying to look at [if] the amateurs that they were so in love with that we knew that was going to really make their experience, this one of a kind of experience. But then also looking at the cooking styles too. Or looking at their personalities would be a really fun pairing. So it was a really big puzzle, but we're really like dream makers."