'Top Chef' Star Dale Talde Helps Fan Unlock Their Grilling Potential in 'All Up In My Grill' (Exclusive)
Top Chef star Dale Talde has competed on the popular Bravo series twice, coming in sixth place in seasons 4 and 8. He also appeared on the spinoff Top Chef Duels, and was part of the rotating panel of guest judges during season 18 Top Chef: Portland.
Talde is no stranger to food-based reality TV shows. Which makes him the perfect host for the new Tastemade series All Up In My Grill.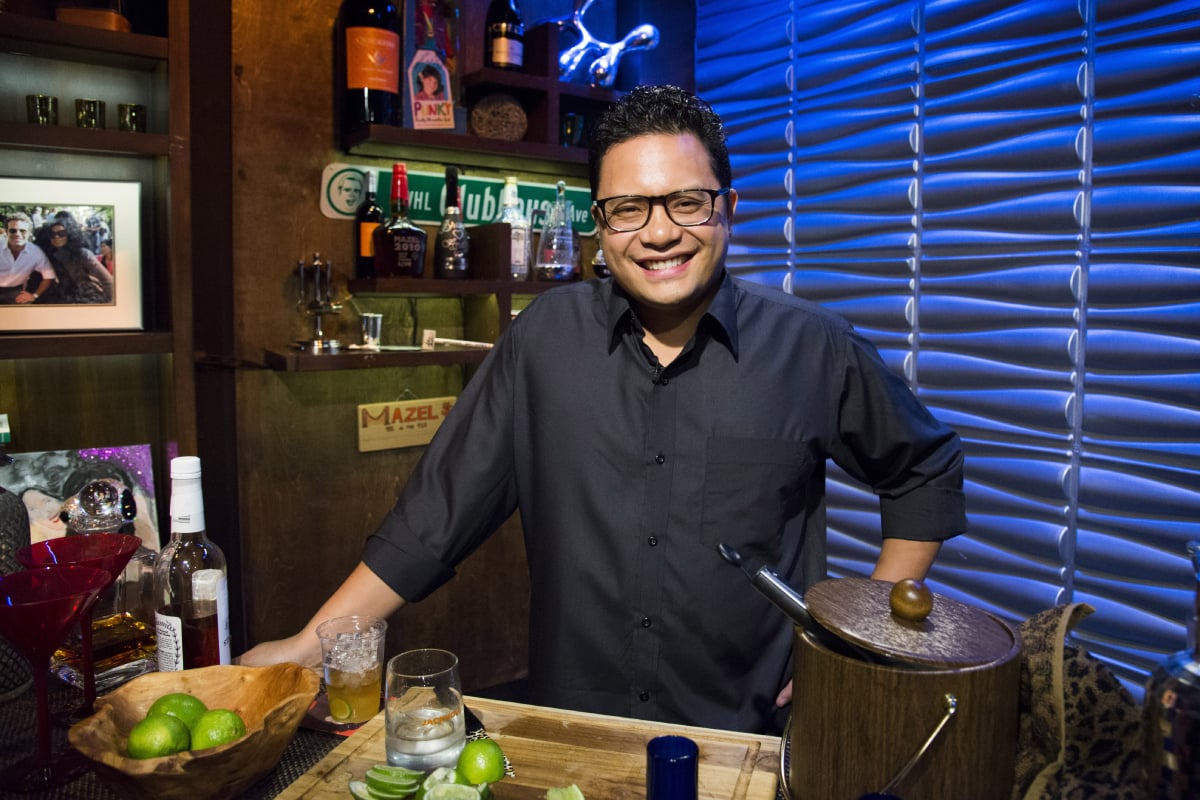 Who is 'Top Chef' star Dale Talde?
Talde is a Filipeno-American celebrity chef who became a Top Chef fan-favorite when he appeared in seasons 4 and 8 of the Bravo series.
According to his website, Talde's passion for cooking began during his childhood in Chicago when he learned how to prepare meals in the kitchen alongside his mother.
Talde graduated from the Culinary Institute of America. He wrote the cookbook Asian American, which highlights dishes that combine flavors from various Asian cuisines. The celebrity chef has opened TALDE restaurants in Miami and Jersey as well as Massoni and Rice & Gold in Manhattan. His latest project with his wife, Agnes, is called Food Crush Hospitality.
Talde is very familiar with reality TV
In addition to being a three-time cheftestant on Top Chef, Talde has also competed on other cooking shows. They include Chopped, Iron Chef America, and Knife Fight. He later returned to Chopped as a guest judge. He was also the head judge on Knife Fight during season 4. Talde was also a guest judge on Beat Bobby Flay.
With all of this experience on his resume, Talde is now venturing out to do his own solo show titled All Up In My Grill. But this show isn't about chefs competing on TV. Instead, the focus is on the viewers.
'Top Chef' fan-favorite Dale Talde is teaching viewers how to grill like a pro
All Up In My Grill will feature Talde teaching viewers the skills and confidence they need to unlock the potential of their grill. The goal is to give viewers the knowledge they need to "transform their backyards into fully functioning outdoor kitchens."
The new series is premiering on Tastemade just in time for summer grilling season. Which Talde says is one of his favorite times of the year.
RELATED: 'Top Chef: Portland': Meet the Season 18 Cheftestants
"I love the outdoor grill because for me — whether gas or hardwood, charcoal or whatever — it's just an enjoyable time. Right? It's like you're outside. You typically have a cold beverage in your hand. You're typically doing it for people you love," Talde told Showbiz Cheat Sheet in an exclusive interview.
The grill is an 'extension of your kitchen'
For Talde, grilling always "signifies an event and typically a happy event." After more than a year of being cooped up inside, he says it's time to fire up the grill and start enjoying time with family and friends again.
When it comes to grilling tips, Talde says that the number one thing to remember is that the grill is "an extension of your kitchen."
"It's not separate, "Talde explained. "When you are setting up, when you're going out to grill — especially for someone who's new — set yourself up for success. Have a garbage can ready. Bring out your stuff instead of running back and forth."
Dale Talde reveals the one thing everyone should know how to grill
Talde knows that not everyone can be a grill master. However, there is one thing that everyone should know how to cook on the grill properly — a steak.
He noted that an open fire grill with hardwood or charcoal can impact the flavor. Talde also pointed out the importance of temperature and the cut of meat because many people often overcook steak on the grill.
"You might like your steaks cooked well, right. And that's fine, but you have to know the cut to cook that way," Talde explained. "So say I like New York strip and I don't like raw meat. Right. Well, then take that New York strip and slice it into three smaller steaks that cook very quickly. And that way the meat at least has a chance to still be a little bit moist."
All Up In My Grill premieres June 30 on Tastemade.