'Top Chef Family Style' Producers Dish About Wild Challenges and the 'Extra' JoJo Siwa Dessert (Exclusive)
'Top Chef Family Style' comes to NBC's Peacock streaming service on Thursday, September 9 at 9 PM ET/PT. Executive producers dished about what fans can expect and teased some of the wild challenges on the horizon.
Top Chef Family Style and Magical Elves' executive producers Tracy Tong and Claire Kosloff revealed that the family cheftestants this season encounter a slew of thrilling guest judges, but the kids, in particular, really got a kick out of pop performer JoJo Siwa. In fact, the kid chefs even built an entire challenge around Siwa. Plus, producers teased some of the upcoming challenges that kept family in mind.
What was the JoJo Siwa dessert challenge?
"With JoJo Siwa … JoJo is so extra," Kosloff laughed during an interview with Showbiz Cheat Sheet. "That's a word the kids used. We were like, what is the most extra challenge we could design for JoJo? So we did a really insane dessert challenge where sort of the presentation, the spectacle, was part of the challenge. That was great."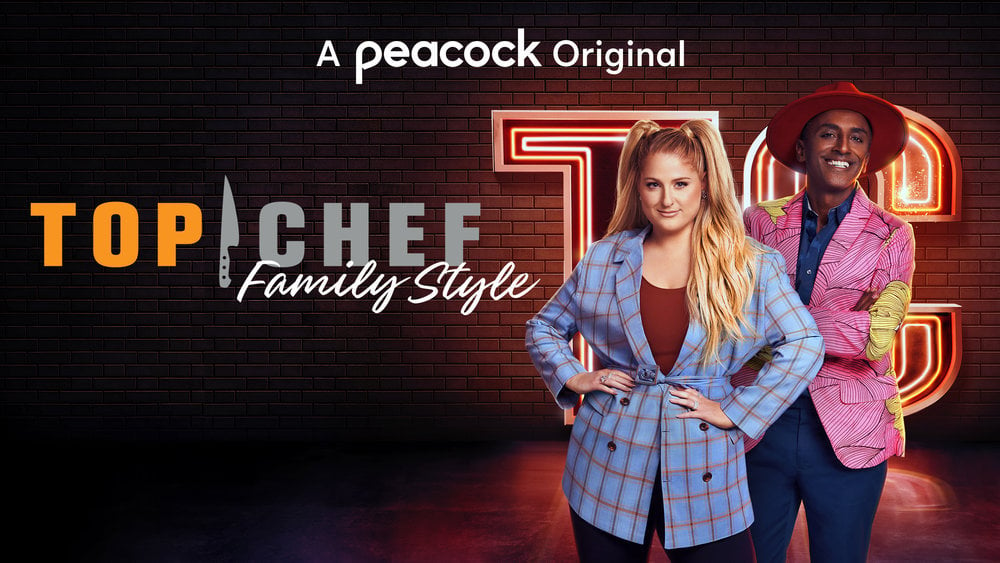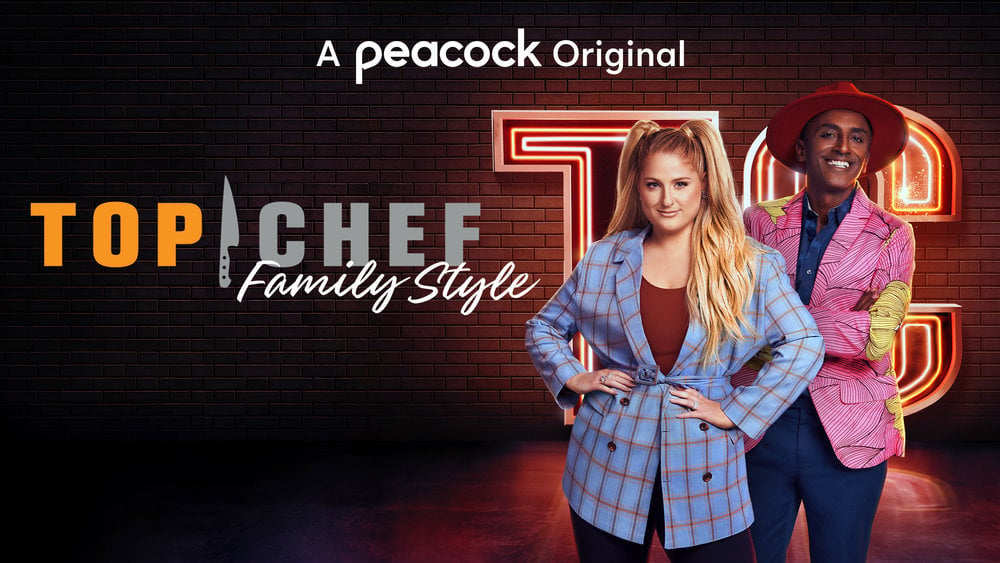 "So, I mean, we had fun!" she added. "We did a TV dinner challenge where they had to cook something, and the guests sat on the sofa and microwaved it. We really played around, and that's one of the differences, is the Peacock feel. I think Peacock viewers differentiate from Bravo viewers a little bit and really went for big set pieces. And a lot of fun.
"So again, the integrity of the culinary piece is really important to us. We didn't sacrifice that, but we did try to really have a lot of visuals because especially because, you know, kids will be watching, too. So, yeah, I would say a lot of episodes of something really fun about them and relatable."
'Top Chef Family Style' producers dished about holiday challenges
The families will also use their talents to celebrate Halloween and Thanksgiving. "We have a really, really fun Halloween episode coming up on the show that is currently being cut," Tong said. "I am not a Halloween person, but not only is the challenge amazing, the guests judges are amazing. The food throughout is amazing. I don't know if you saw how talented the kids are, but this is an episode that definitely you'll look forward to."
Also, producers put an especially sweet spin on Thanksgiving too. "We had an amazing Thanksgiving episode," Kosloff said. "And we surprised the families. Because of Covid, the cheftestant families had been away from the rest of their family for weeks at that point. And we surprised them by flying their family in for Thanksgiving dinner, which was wonderful."
'Top Chef Family Style' guest judges surprised cheftestants
"You are going to see restaurant work, which is really, really fun," Kosloff remarked. "We brought in the WWE [Worldwide Wrestling Entertainment] to do a huge kitchen like a battle of the kitchen, which was an amazing and a super unexpected outcome. Which was probably the most fun part of that."
In true Top Chef form, the families were constantly delighted and surprised by the parade of Top Chefs and celebrity guests throughout the season. Even host/singer Meghan Trainor and James Beard Award-winning chef Marcus Samuelsson were a surprise, which is very apparent in the families' reactions. "Honestly, the huge reactions were to the Top Chef alum," Tong remarked. In addition to Siwa, other guest judges this season include Top Chef host Padma Lakshmi, chef Tom Colicchio and Jesse Tyler Ferguson from Modern Family.
Top Chef Family Style premieres with back-to-back episodes on Thursday, Sept. 9 at 9 p.m EST on Peacock.