'Top Chef': Padma Lakshmi Will Never Forget the Worst Thing She Had to Eat: It Was 'Rubbery'
Contestants on Top Chef are known for creating masterpieces with their dishes. While most times the dishes on the cooking show are restaurant-quality, sometimes, contestants miss the mark. Some dishes have gotten contestants disqualified due to their unappealing taste.
Most times, the foods that get contestants kicked off the show include desserts and soup. While some participants have won challenges with these food items, some get benched because of them. Top Chef host and judge Padma Lakshmi said that she will never forget the worst thing she ever ate on the show, saying it was rubbery.
Lakshmi's TV career started in Italy
In the late '90s, Lakshmi worked as a model in Europe before turning to a career in tv hosting a variety show. The mother of one stated that her first tv show helped get her ready for Top Chef duties. Lakshmi said that she learned a lot on the variety show being "a sort of sidekick to the host."
Lakshmi holds Italy dear to her heart and has often described the cuisines as full of flavor and textures. The model noted that she became an adult in Italy. In her memoir Love, Loss and What We Ate, the TV host noted that she studied how Italian women walked, noting that they had a femininity and playfulness about them that she admired.
Lakshmi has been a regular host for Top Chef since its 2nd season. The latest season is an All-Star season which comprises the show's previous contestants. The new season provides these contestants with an opportunity to win the title.
The food competition judge said she went through a phase of feeling like an impostor on the show. Lakshmi was invited to host the first season of Top Chef but declined. The position eventually went to Katie Lee. In the second season, Lakshmi was asked back and agreed.
However, Lakshmi said that she felt out of element on the show as she didn't graduate from any culinary institute or have any formal schooling on food. Bravo executives chose her because of her ability to speak and write about food.
She, however, got the necessary encouragement after overhearing a colleague on Top Chef praise her sensitive palette. Today Lakshmi is a natural on the show and has aced the food competition world.
Lakshmi has her own food show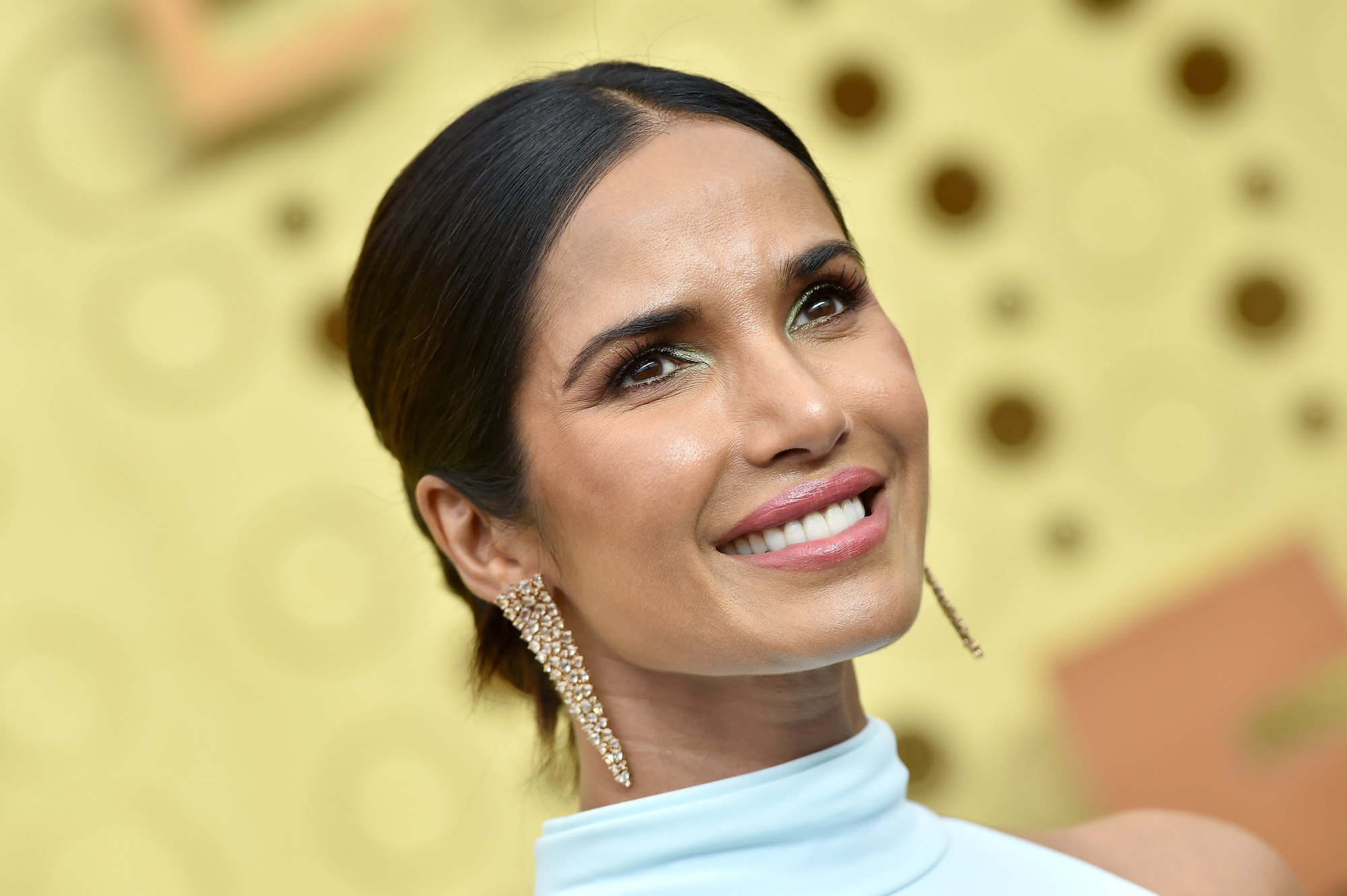 Lakshmi recently announced that she would be hosting her own food show. The model took to Instagram to announce her show's official date and its title saying she was excited about it. Lakshmi noted that she'd spent a lot of time perfecting the project while traveling across the country tasting indigenous foods.
Many fans noted that the show resembled Anthony Bourdain's show Parts Unknown, but Lakshmi corrected fans about the similarities. The Top Chef host noted that the only similarity that her show and Bourdain's have is that she travels across the country, and" that's it."
Lakshmi has been outspoken about immigration and says that her show Taste of The Nation has roots in her work with the American Civil Liberties Union. Taste of The Nation premiered on Hulu in June 2020.
Lakshmi can still recall this one dish she hated
Part of the job as a cooking competition show host and judge is tasting everything presented by the contestants. While some of the dishes are impressive, others aren't.
According to Mental Floss, Lakshmi and the other judges were served one of the worst desserts by Ilan Hall in season 2. Hall's dessert was a chocolate ganache with chicken liver. Lakshmi noted that the dessert "had a rubbery spring action," adding that they had to eat it since it's part of their job description.