'Top Chef: Portland': Where Is Runner-Up Shota Nakajima Now?
Shota Nakajima was one of Top Chef: Portland's most memorable contestants. He parlayed his appearance into snagging the status of runner-up — just barely missing a chance to win the reality show's ultimate prize. Fans of the show may be wondering what he's doing after his incredible run that showcased his unique cooking style and dishes.
Read on for an update on Nakajima's career since appearing on Top Chef: Portland, what he thought about losing, and what he's doing with himself professionally after his run.
Shota Nakajima had a great run on 'Top Chef: Portland'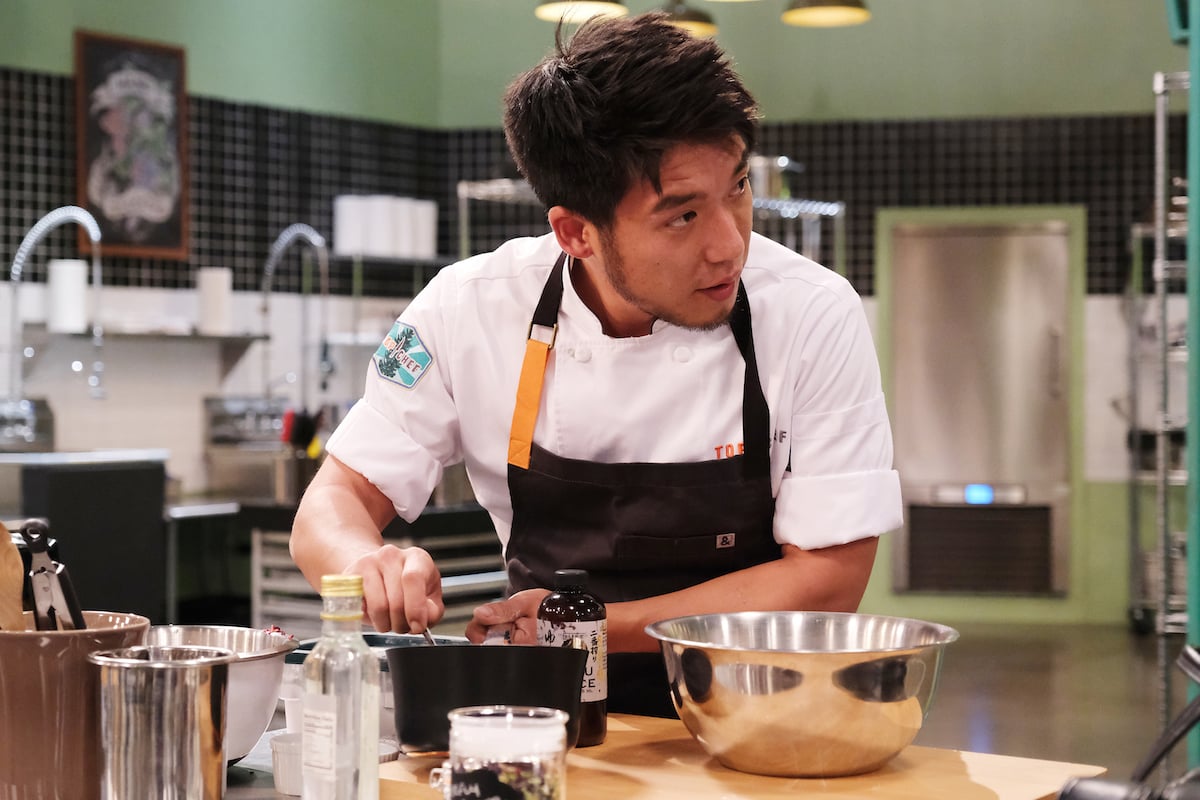 Nakajima didn't get to the final round by accident. He did it with a distinct cooking style and some one-of-a-kind creations that help set him apart from the other competitors. According to Seattle Eater, Nakajima's talent was on full display in the final competition. For that round, he prepared a simple but delicious meal consisting of the following:
A sashimi starter consisting of pickled mackerel, tuna, and salmon
A veggie-inspired course (sauteed water spinach with burdock root paired with octopus karaage)
Beef tongue curry
A johi tea cheesecake with a cedar-smoked gelato for a mouth-watering dessert.
His impressive final meal wasn't enough to win, but that didn't make it any less awe-inspiring or delicious — and it wasn't for lack of trying. The judges praised his first course, weren't as thrilled with the second, and seemed to respond well to the curry dish (though they remarked that the rice could have been prepared better).
Where is Shota Nakajima now?
Nakajima's loss on the show will hopefully lead to more opportunities in the restaurant world. As of right now, he's having a tough time, though; he was forced to close the restaurant he owns called Adana while suspending operations for his new, second location called Taku. That's because the COVID-19 pandemic hit Nakajima hard in 2020. It was incredibly difficult for him to close Adana while having to lay off his staff. This couldn't have been an easy decision, although it was necessary based on the economic conditions of the time.
In better news, Nakajima recently reopened Taku. What's even better is that he has the exposure of his appearance on the show to help bolster his standing as an expert chef. That could lead to other restaurant opportunities down the line or support business at his current spot.
What did Shota Nakajima think about being the runner-up on 'Top Chef: Portland'?
Nakajima may not have won on the Food Network show — and he did lose out on a sizable cash prize of $250,000, which is enough to make any aspiring chef want to win a competition. But despite coming up just a little short, he did something on the show that might be more important: He established himself as a force to be reckoned with in the culinary world. He'll now be able to explore other entrepreneurial ventures in the restaurant world.
The pandemic certainly took its toll on Nakajima, just as it did the entire restaurant and hospitality industry. But he hasn't let this dim his spirits or diminish his love of cooking. He spoke about his experience on the show with Seattle Eater, along with how it will help him as a chef and overall human being:
"One of the biggest things I was surprised was the amount of self growth I went through as a person … Also, the support system I found from my competitors since we are all going through similar things has been amazing."
While the pandemic was tough on Nakajima, his talent and perseverance look like they have him set to return to the top of the food world in a big way.
RELATED: Katie Lee Doesn't Belong on Food Network: 'Her Cooking Skills Are Questionable'