'Top Chef' Season 18: What Time is the Premiere? How Can Fans Watch?
Top Chef features chefs from around the country vying for the ultimate title. The past 17 seasons showed chefs participating in difficult group challenges and cooking their best meals for elite culinary masters. Now, new chefs are back to battle it out in Portland, Oregon, for Top Chef Season 18. Here's everything we know about the premiere time and how fans can watch.
When is 'Top Chef' Season 18 premiere date?
Despite the coronavirus (COVID-19) pandemic, the production team made Top Chef Season 18 work. According to Parade, the series premieres on April 1, 2021, at 8 p.m., and it will continue each week on Thursday nights.
This season marks the first time the show's filming in Portland. Fifteen new "cheftestants" are taking center stage, with two of them already based in the city they're filming in. And it looks like the challenges are brand new, too.
"The chefs will be put to the test in a variety of new challenges this season, including celebrating PDX's Pan-African cuisine, feeding hundreds of frontline workers, a surf and turf elimination challenge honoring the Confederated Tribes of the Umatilla Indian Reservation, and crabbing on the Oregon Coast in a tribute to culinary icon and Oregonian James Beard," Bravo explains, according to Parade.
Fans adore "restaurant wars" week, too, and it sounds exciting this season. The network explains chefs will have to adhere to a "micro-restaurant concept" with a seven-course menu.
How to watch 'Top Chef' Season 18
How can fans watch Top Chef Season 18 once it airs? The episodes will air on Thursday nights on Bravo. For those who want to stream it online, Tom's Guide recommends Sling TV, Fubo TV, Hulu With Live TV, and AT&T TV as options.
For Canadians, the Top Chef Season 18 premieres on Food Network Canada the same day, but a few hours later in the night. Those in the U.K. can watch via the Hayu streaming service starting on April 2.
Those who tune in on April 1 are in for a lively first episode. Bravo posted a preview of the chefs having to work together with some unlikely ingredients during one of their first challenges. And it looks like there could be some clashing flavors — and personalities — as the chefs try to bring together their culinary roots to make one cohesive dish per team.
Who are the judges?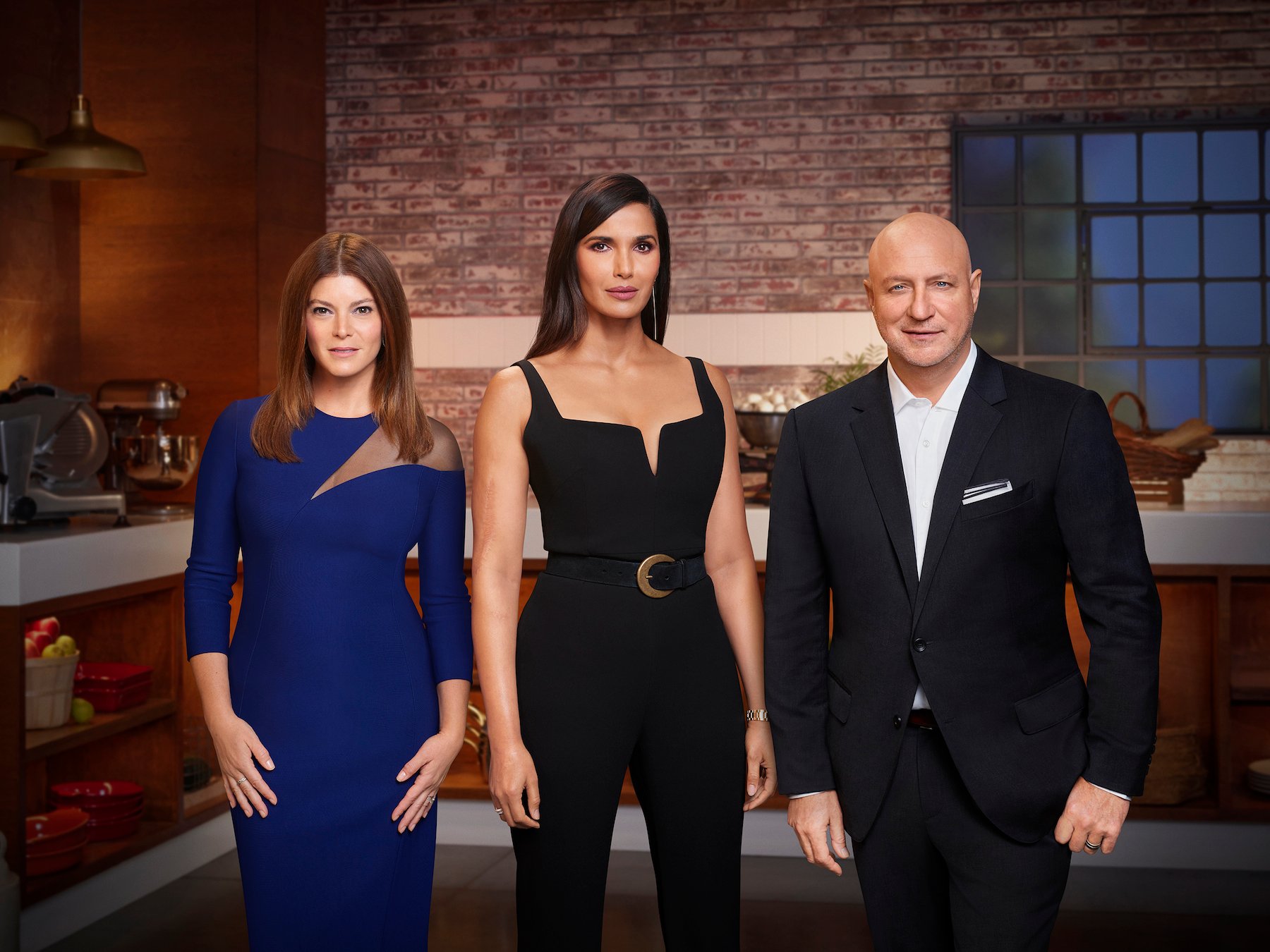 While all the contestants are new on Top Chef Season 18, the judges remain the same. Padma Lakshmi is, once again, the host and a judge, and Tom Colicchio and Gail Simmons return as the other head judges.
Other alumni will guest judge, too. Richard Blais will return, according to Parade, as will season 15 finalist Carrie Baird, season 8 finalist Tiffany Derry, season 17 finalist Gregory Gourdet, season 17 winner Melissa King, season 10 winner Kristen Kish, and season 14 winner Brooke Williamson.
And, of course, famous chefs will join in the fun to guest judge and provide mentorship to the cheftestants. José Andrés, Massimo Bottura, Gabriel Rucker, and Alice Waters are a few of the famous folks fans will see.
We can't wait to watch the Top Chef hopefuls battle it out this season!
Check out Showbiz Cheat Sheet on Facebook!