'Top Chef': Some of Padma Lakshmi's Absolute Favorite Eats
Find out the food plan 'Top Chef' judge Padma Lakshmi depends on to get her in tip-top shape.
It's the question so many wonder about: what are the foods that a culinary judge loves most? Their standards must be incredibly high, with all the first-rate fare they savor day in and day out.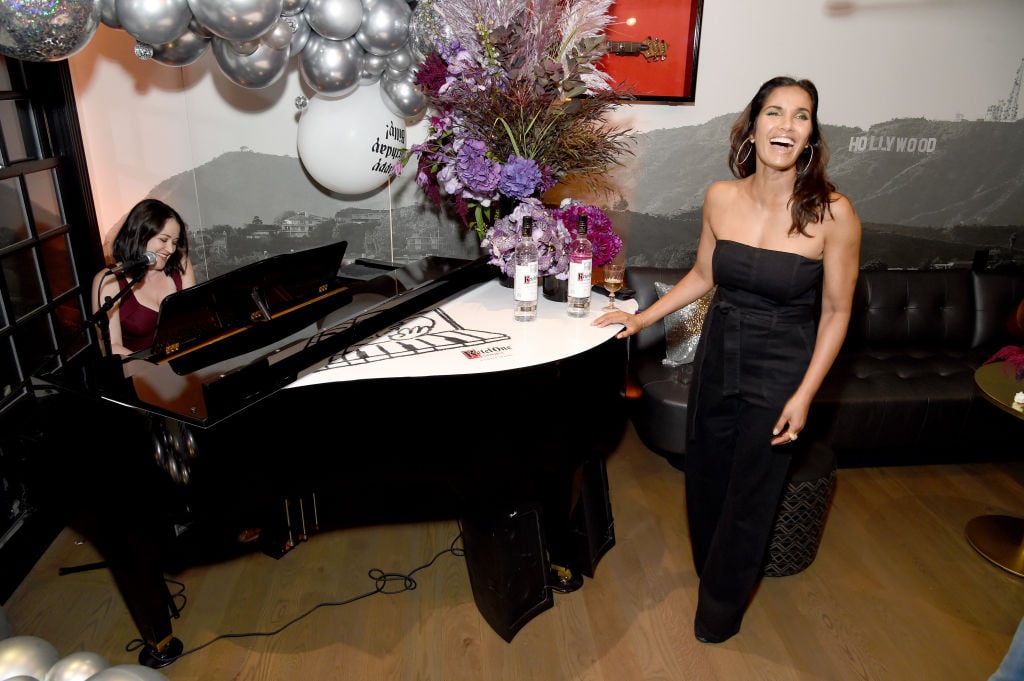 Here's what we know about the Top Chef judge's ultimate favorite foods and the memories they invoke.
Lakshmi and working out to keep up with 'Top Chef' calories
The 49-year-old is ruthless when it comes to working out. She won't take a break; as she sees it, she can't not work out. The heavy foods she consumes during tapings of Top Chef would show up immediately on her frame. She told Health in 2017 what she had to do one particular season of the show in order to keep up with the heavy caloric deposit of dishes she tasted.
"I managed to work out more. I got a personal trainer to come to my hotel room. Usually I try to find a gym, and that never works out unless it's in the hotel. This time I was like, 'You know what? He needs to be knocking on my door.'"
"Also, I suffered from altitude sickness, and it sucked. It was nausea and a headache and light-headedness, and I didn't feel like eating. I had to get through the food on camera, but off-camera I wasn't eating full meals."
Lakshmi on the art of food tasting
If you have read Lakshmi's writing or her memoir, you know she takes the art of food tasting seriously. It's not simply a job, it's a calling for her!
As First We Feast reported, the model said almost lyrically, "When I taste something, in my mind I'm processing it almost like a piece of music—'This instrument or this ingredient is too loud and it needs to hold back a little bit, that needs to be more forward for balance.'"
Some of Lakshmi's favorite eats
Lakshmi has her can't-resist foods, just like anyone else. It's actually incredible that she has been able to maintain her figure despite the amount of calories she takes in on Top Chef, and despite enjoying the yummy following favorites.
Her top favorite is lemon rice, a dish she's eaten since she was a toddler and that she calls "the opposite of what most people think of as Indian food. And yet it is the most down-home Indian recipe there is. . . It's spiced with black mustard seeds, turmeric, and aromatic curry leaves, and combined with the bright and unmistakable taste of lemon."
Another food she loves that has unforgettable memories is pesto sauce. "When I lived in Italy in my 20s . . . I discovered how truly glorious and elegant simple, well-made pesto can be—Never have fresh herbs, good olive oil, some nuts, and cheese, opened up such a bountiful world of flavor."
Her most surprising favorite? The lowly, yet oh so satisfying and crunchy, Frito pie.
"When I first moved to a suburb of Los Angeles from New York, I had a crush on a boy who played Pop Warner football. Just to be close to him, I used to help his mom in the snack bar, and that is where I discovered the true American treasure that is a Frito pie. . .It helped reinforce my hunch that everybody likes something salty, spicy, crunchy, and cheesy, all in one bite." 
It's certainly true that any food or meal can become a beloved favorite when it's wrapped around a sweet memory and any ingredient, even Frito chips.