'Top Chef': Tom Colicchio Exclaims 'I'm Going to Be the Executive Chef on the Next Season of Below Deck!'
Tom Colicchio from Top Chef has the answer to the neverending search for the best Below Deck chef – he'll do the cooking!
Actually, Colicchio's declaration that he'll be the newest chef on Below Deck was his April Fool's prank on fans, but some were seriously here for seeing him join the series.
"Nooooo way!!!!! I'm sooooooo here for this! A famous chef! I can't wait until I see these guests see who's cooking for them. Bring back the guy Kate put a penis on his bed and see if he mouths off to @tomcolicchio (@Kate_Chastain you might want to come back for this season)," one fan wrote on Bravo's prank tweet.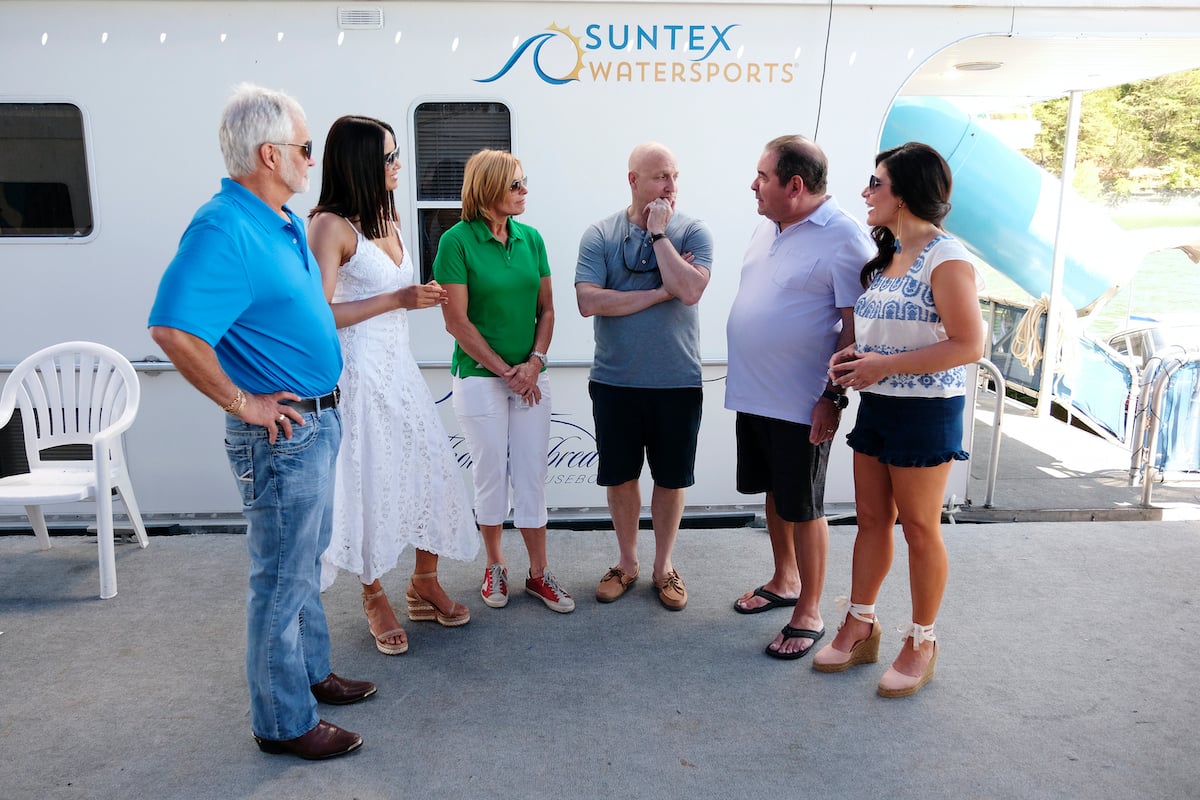 Tom Colicchio was in on the joke
It wasn't just Bravo pranking fans. Colicchio shot a video claiming he was going to be the next chef on the series. "Besides being in the kitchen, one of my favorite things is to be out on the water," he claimed. "Open ocean, salt air. I just absolutely love it. And that's why I'm going to be the executive chef on the next season of Below Deck."
While Colicchio delivered the line with a completely straight face, he was totally joking. "April Fools!" he exclaimed. "No, but I will be judging this season of Portland's Top Chef tonight. See you there."
Top Chef Season 18 debuted on April Fool's day so the video was more than perfect for the occasion.
'Below Deck' has already had a 'Top Chef' moment
The Below Deck captains would have definitely welcomed Colicchio with open arms. In fact, Captain Sandy Yawn from Below Deck Mediterranean and Captain Lee Rosbach from Below Deck appeared on Top Chef Season 16.
Yawn and Rosbach oversaw a challenge on Lake Cumberland in Kentucky where contestants were charged with having to throw the perfect houseboat party as their elimination challenge. Rosbach and Yawn toured the houseboat and then joined the judges for the competition.
Yawn and Rosbach stood on their own individual houseboat and welcomed the contestants, much to their surprise. The captains walked down to the dock to greet the contestants. "Welcome to Lake Cumberland," Yawn said to the contestants. Rosbach added, "You guys ready to rock and roll? Let's get your stuff, get on board and get after it!"
"This style galley is a family-style galley," Yawn told her group of contestants during the tour of her houseboat. "So when you guys see your competition it may be a little tight." The boat is equipped with a slide, but not the kind seen on Below Deck. This slide is a permanent fixture on board.
Rosbach's boat is simliar. "Not a lot of counter space," he explained. "You'll have to adapt." Rosbach also shows his group the sleeping quarters. While the boat has a hot tub, Rosbach reminds them they probably should be spending the majority of their time in the galley kitchen. Sounds familiar.
Top Chef is on Thursday at 8/7c on Bravo.