Top Chef's Gail Simmons Leans Into Paris Hilton's 'Cooking With Paris' – 'Let's Cook! I'm In'
Top Chef's Gail Simmons says she is no longer a hater of celebrity cooking shows and says the more the merrier. This includes Paris Hilton's new cooking show, Cooking With Paris and Simmons says, "Let's cook! I'm in."
Top Chef's Gail Simmons says she's into celebrity cooking shows
Simmons admits she was a foodie snob until recently. "You know, I used to sort of be a hater in a way," she said on the Behind the Velvet Rope with David Yontef podcast. "Like I was like, who are these people that just cause they like are a celebrity and may like, know how to make spaghetti? All of a sudden they think they can have a cooking show, but really I'm not that way at all anymore."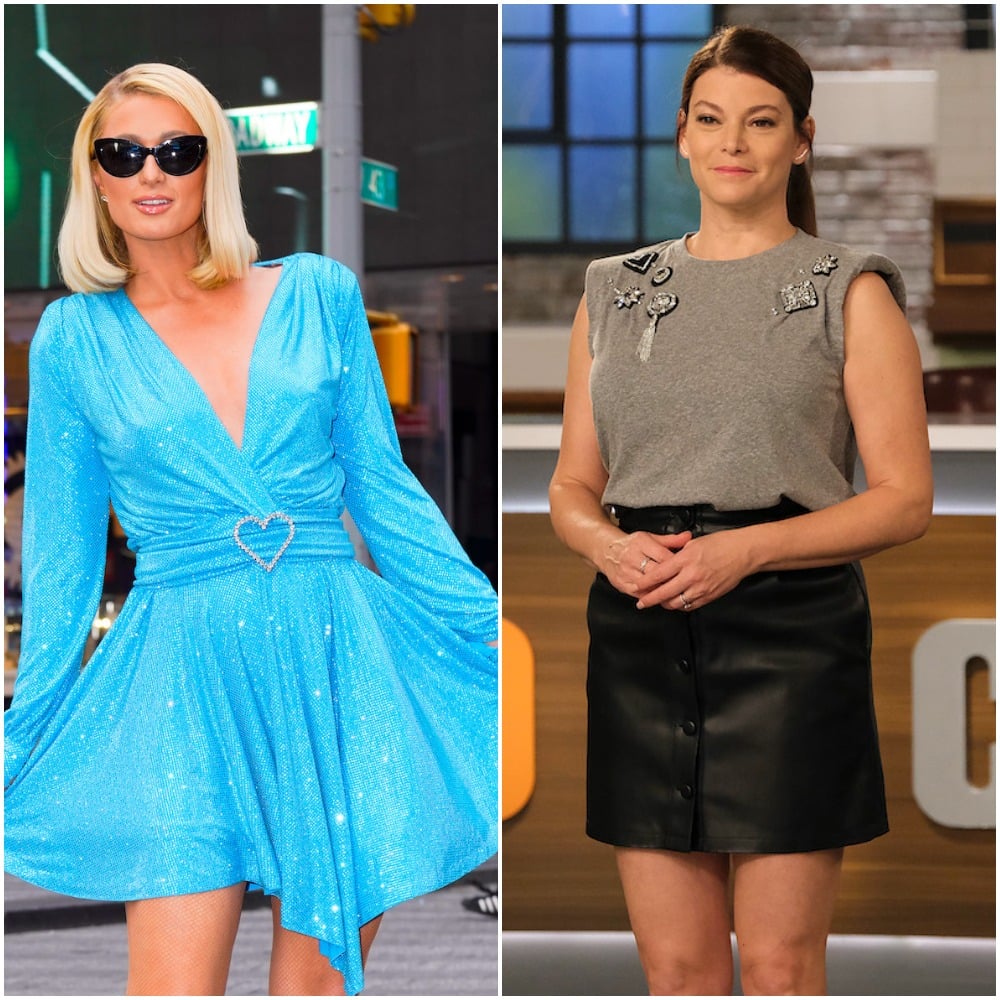 "I think it's fantastic because at the end of the day, like what's my goal in my job," she pondered. "My goal is to expand the world of food, right? To get people excited about eating, excited about cooking, cooking more at home." While Simmons sees celebrity food shows in a different light, food critics panned Cooking With Paris. "If she does love cooking, as she protests, there's no sign of her having any fun at all doing it," according to a review in The Telegraph.
Gail Simmons hasn't seen 'Cooking With Paris' but is into it
"I haven't seen the Paris Hilton cooking show yet, but I know someone who worked on it and I'm very curious, like good for her," Simmons remarked.
But added, "Come on back, Paris. Let's cook! I'm in." Simmons said that the fact that people are intrigued with the show is good. "But you're audience and that's great, right?" she said to host David Yontef. "Like the fact that you're watching it and you're talking about it and we're talking about it, like that's the goal is just to get people talking and thinking about the way they eat. And thinking about food and talking about an ingredient they wouldn't usually use. Like Oh My God did Paris make that? Let's do that. Let's try it or not. Or let's go out whatever let's eat."
"Like it still furthers the conversation, even if it's in small ways and in ways that let's say aren't traditional, but you know what? These are not traditional times," she reflected. "As my three-year-old son would say, we gotta work with what we got. And I am happy to welcome them aboard the food train. Like food is fun, you know what I mean? Doesn't have to be so serious. It doesn't have to be so like fraught."
Gail Simmons is also a fan of Selena Gomez's show
Singer Selena Gomez also launched a cooking show, Selena + Chef. Simmons likes the "gusto" Gomez brings to the space. "My gut, Selena Gomez, if you can do it for us, like you are helping the cause. And she really is, and she clearly loves food and she doesn't claim to be a great cook, but she's like, I've got a lot of really great friends who cook and I want to try my hand at it, so let's do this."
"She just has like enthusiasm and she gets in there and she gets her hands dirty and she shows us that you can do it too," Simmons said about Gomez. "And I think that's really, really cool. So I'm all for it.
RELATED: 'Top Chef Family Style' Producers Dish About Wild Challenges and the 'Extra' JoJo Siwa Dessert (Exclusive)