'Top Chef's Padma Lakshmi Speaks Out After the Brutal Attack of a Family Friend: 'Every Parent's Worst Nightmare'
Find out more about the savage attack of 'Top Chef' star Padma Lakshmi's family friend and the television personality's plea for help.
Top Chef host Padma Lakshmi tweeted recently to plead for support for a family friend who in March endured a savage attack.
Here's what Lakshmi is asking of her followers on social media.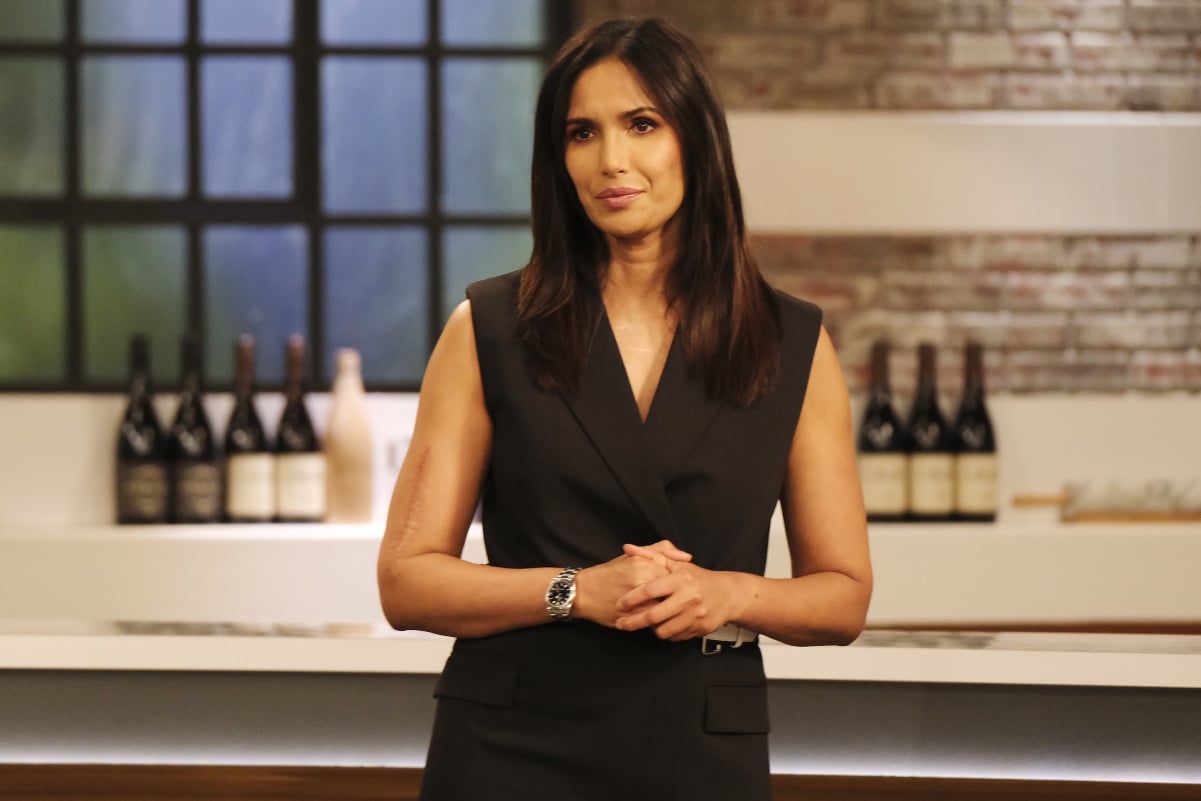 Lakshmi's friend was attacked in March
Lakshmi posted on social media recently about a family friend, Nafiah Ikram, who was attacked with acid thrown in her face by a male assailant. The incident occurred in mid-March directly outside of Ikram's home.
"I am lucky to be alive," the 21-year-old Hofstra University student told The New York Times this week. "I think that the whole 'making sense of it' will come when hopefully the person that did this or the people that were behind this get caught. But right now, I am trying to just be O.K."
Ikram's father is employed by Lakshmi as a driver.
The young woman's mother, who is a nurse practitioner, immediately rinsed her daughter's face. Still, Ikram suffers from severe burns to her face and eyes.
The 'Top Chef' host drew attention to Ikram's condition
Lakshmi this week relayed to her followers her outrage over the attack on Ikram.
"The acid splashed onto Nafiah's eyes, face, chest and arms," Lakshmi wrote. "Her contacts melted into her eyes & we're not sure if she'll ever regain her vision. Her parents tried to help her and it got on them as well."
The model and television host explained in a video that accompanied her post that because the student cried out when the attack occurred, she swallowed some of the acid and this has affected her digestive system.
"This Pakistani family is such a nice family," Lakshmi said. "I've known them for over a decade and this young girl, who is a student at Hofstra, has had her whole life shattered.
"They don't even know if she'll be able to see properly. She's still not able to eat solid food a month after."
Lakshmi encouraged followers to donate to GoFundMe
The cooking competition host included information for a GoFundMe account created to help pay for Ikram's growing medical bills. The family set up the account with a goal of $1.
"We are setting this goal because we cannot bring ourselves to put the true amount of her expenses, as it feels too much to ask of our community who has already done so much," they wrote. "This way people can donate as much as they feel comfortable with, with no expectations."
Lakshmi emphasized, "This is every parent's worst nightmare. Nafiah's medical costs will be astronomical. Her @gofundme is in my bio if you have anything to spare."
The Taste the Nation host hasn't been shy about bringing to her followers' attention those causes and movements that she feels need collective support.
Recently, in the spate of attacks against Asian Americans around the country, she stated on social media: "Hate crimes targeting Asian Americans have spiked over 150% in US cities. Elderly Asian Americans are being attacked and killed in the street. It needs to end."