'Top Gun 2': Tom Cruise Tells Fans That 'No One's Ever Done' What They Pull Off In 'Maverick'
Tom Cruise is gearing up for the premiere of Top Gun 2, a film he promises will be even bigger and better than the original. Fans have waited over 30 years for the Top Gun sequel and are excited to see some of their favorite characters return to action. Although Top Gun: Maverick is sure to be a hit at the box office, Cruise claims that "no one's ever done" what they pulled off for Maverick and his team.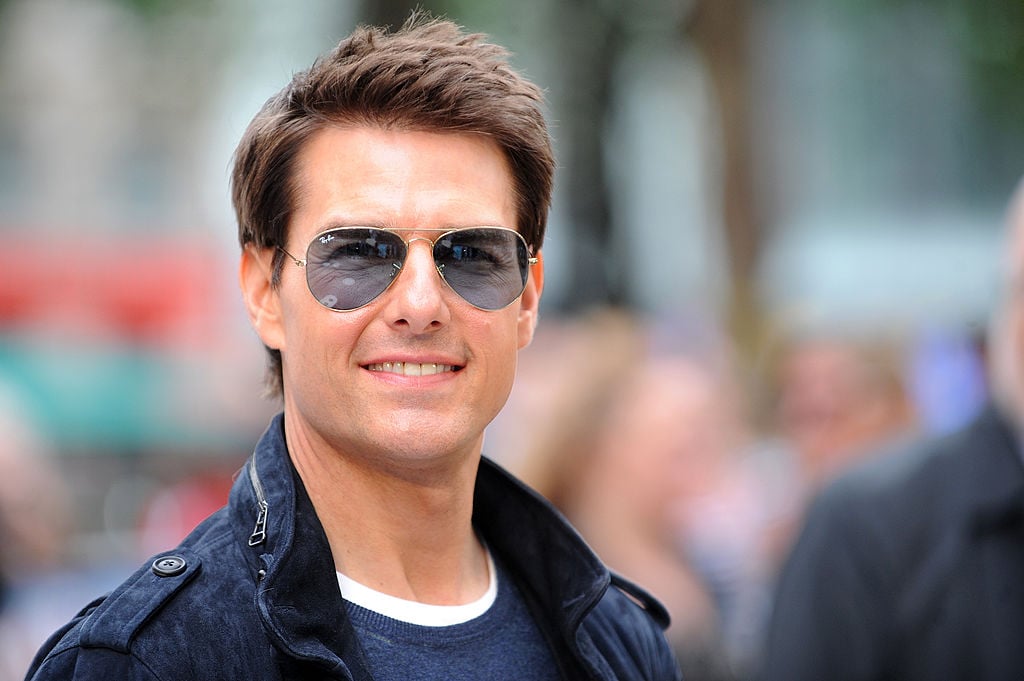 What is 'Top Gun 2' all about?
Top Gun 2 is set 30 years since the original 1986 film and, once again, follows the story of Pete "Maverick" Mitchell (Cruise). Although many of the characters are the same, the storyline is reportedly going to be much different.
Over the past three decades, Maverick has made it to the rank of Captain, a position that gives him much more responsibility than the last movie. Fans will also be introduced to Goose's (Anthony Edwards) son, played by Miles Teller, while Val Kilmer is returning as Iceman.
Other than the broader points of the story, producers have not revealed much about the plot in the sequel. Cruise, however, recently assured fans that Top Gun 2 is going to be much grander than anything they have seen.
Cruise reveals what made 'Top Gun: Maverick' special
Cruise opened up about Top Gun 2 in an interview with Empire a few months ago. According to Express, the actor revealed that he had a conversation with executive producer Jerry Bruckheimer about not using CGI in the film.
The decision to avoid CGI presented unique challenges to the cast and crew. And a recent trailer for the film shows how far they went to capture live footage of F-18 jets in action.
"We just started talking. And I realized that there were things that we could accomplish cinematically," Cruise shared. "And I started getting excited about this big challenge of, 'How do we do it?' So I said to Jerry, 'I'll do it if…' meaning, I'm not going to do the CGI stuff."
In one of the clips in the trailer, Cruise is shown taking some intense G-force while piloting an F-18. Turns out, the actors were actually filmed inside of jets and Cruise — who already has experience as a pilot — prepared himself to fly one of the fF18s for the movie.
This is a big change from the original. Back in the 1980s, they tried to put the actors in jets but they all ended up getting sick, which made the footage useless.
Cruise claims that 'no one's ever done' what they did in 'Maverick'
In the same interview, Cruise revealed that he warned the studio that not using CGI for the jet footage was going to be a very difficult process. After all, they had to ensure that the Top Gun actors could ride in F-18s without getting sick.
"I said to the studio: 'You don't know how hard this movie's going to be,'" he explained. "No one's ever done this before. There's never been an aerial sequence shot this way. I don't know if there ever will be again, to be honest."
Early in the year, Bruckheimer also shared his thoughts on the movie and echoed much of what Cruise shared. In his interview, Bruckheimer added that they had all of the actors undergo a three-month training regime that prepared them for withstanding G-forces.
He noted that it was a "tough slog" for many of the cast members, especially when they had to complete "water survival training." But when it came to Cruise, the trainers told Bruckheimer that he finished the training "like a 22-year-old would."
Not bad for the 57-year-old actor.
Jennifer Connelly has high praise for Cruise's work ethic
With the premiere of Top Gun: Maverick only a few months away, Cruise's co-star, Jennifer Connelly, had nothing but good things to say about working on the project.
According to People, Connelly stated that Cruise brought out the best in all of the cast and that the actor runs a "tight ship" on the set.
"Every moment is an opportunity to do all that he can do to deliver the best thing that he can possibly deliver," Connelly shared.
RELATED: How Much Was Tom Cruise Paid for 'Top Gun: Maverick?'
"I've never been more paranoid about knowing my lines," Connelly continued. "This is a tight ship. He's so prepared. All the time."
Connelly went on to promise fans that the action scenes in Top Gun: Maverick are "extraordinary." She also said that she cannot wait to watch it on the big screens, barring any further delays related to the coronavirus pandemic.
Top Gun: Maverick is scheduled to open in theaters on December 23.