'Top Gun: Maverick' Actor Jon Hamm Shares How Tom Cruise Welcomed Him on Set
Tom Cruise has a larger than life personality and Jon Hamm says it was shown off on the first day on set of 'Top Gun: Maverick'
Top Gun: Maverick is bringing several cast members back from the original film including Tom Cruise. Joining Cruise in the Top Gun sequel are many new faces including Jon Hamm. Creating this sequel over 30 years later is a big deal for many, and Hamm says that Cruise began the celebrations from the first day on set. 
Jon Hamm plays Beau 'Cyclone' Simpson in 'Top Gun: Maverick'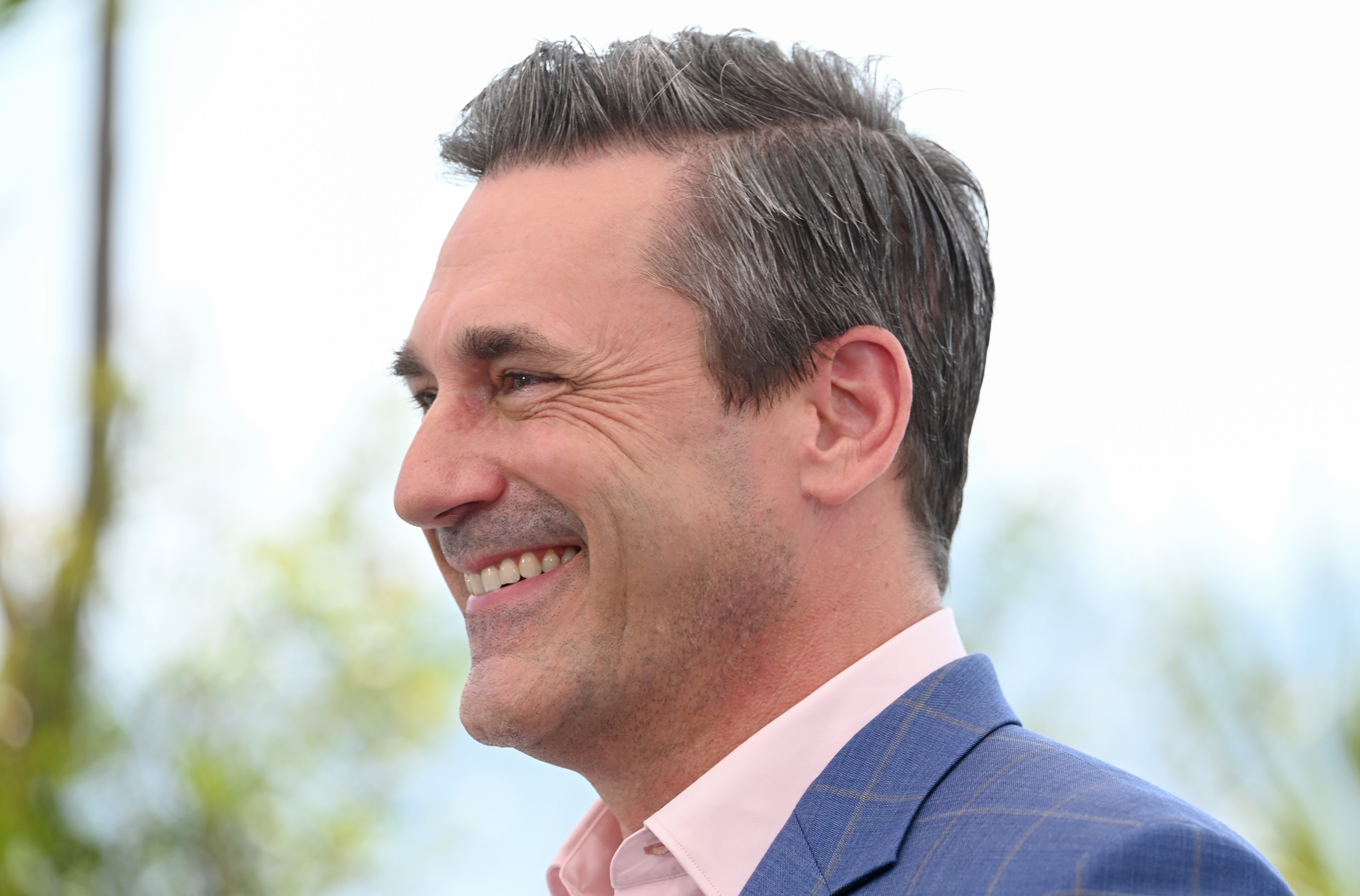 Top Gun: Maverick sees Cruise's Pete "Maverick" Mitchell return to TOPGUN academy but as an instructor this time. Hamm plays Cyclone, a former TOPGUN graduate who is Cruise's superior at the academy. He is the more reasonable adult in the room who has it out for Maverick due to his reputation of insubordination. 
In an interview with The Hollywood Reporter, Hamm says his role is similar to Tom Skerritt's role in the first Top Gun. He looked to Skerritt's performance for inspiration for this role. 
"He's the adult in the room," Hamm said. "He's not the petulant angry chief, and he's not the cigar-chomping guy [James Tolkan's Stinger] in [Top Gun], whose ego is writing checks his body can't cash. Cyclone is way more in the Tom Skerritt vein, who I really looked to for inspiration. First of all, I love Tom as an actor, but I loved him in the film, too. He's got that tough-love sensibility, but he also has that great line at the end, 'I'll fly with you.' It's a begrudging mutual respect, and my character has a lot of that, too."
Jon Hamm shares how Tom Cruise welcomed him onto the set of 'Top Gun: Maverick'
During the interview, Hamm talked about many of the wonderful memories that he made on set. When asked what he will most likely reminisce about decades later, Hamm remembered walking on set the first day and being greeted by Cruise. Everyone on set was excited to see the return of Maverick.
"The first day. Easy," Hamm told The Hollywood Reporter. "I walked onto the set, which was in an aircraft hangar. There were two F-18 Super Hornets parked, and there was a two-and-a-half-story American flag. Everybody was there in costume and in full gear. I kind of got lost when I first walked to set, but once I finally walked on set, I heard applause as someone said, "There he is!" And I said to myself, "Who is that? I can't see." And it was Tom Cruise with a big million-dollar smile. Then he gave me a big hug and said, "Welcome to the show." And I was like, "Thank you." It was a pretty good feeling."
Cruise certainly knows how to make an entrance and it must be surreal to meet someone of his status. The actor is a Hollywood legend and he is always passionate toward the projects he's a part of. 
Hamm says Cruise is just as 'advertised'
Cruise has a massive reputation in Hollywood for being a radiant figure who always goes to the next level for his movies. Hamm refers to a line in Top Gun: Maverick where he says Maverick's reputation precedes him and he hints that the same could be said for Cruise.
"I don't think that line ["Your reputation precedes you … It wasn't a compliment."] was exclusively a pejorative," Hamm said. "There are a lot of ways to read that. But when you walk onto the set of a Tom Cruise movie, you know exactly where Tom Cruise is at all times. It's usually because he's right there in your face, smiling and welcoming you to the set. His enthusiasm is so incredibly obvious, but it's also incredibly infectious. It energizes the whole set. So, yes, Tom is as advertised, as they say."
Top Gun: Maverick flies into theaters on May 27.