'Top Gun: Maverick' Actor Miles Teller Reveals the Scene Where He Thought He Might Die
Top Gun: Maverick has plenty of amazing aerial stunts in it. For the most part, many of the actors were involved in these stunts and in the actual planes. Tom Cruise has proven himself to be fearless in his stuntwork, but some of the other actors were frightened by these maneuvers. Miles Teller reveals that there was one scene in Top Gun: Maverick where he thought he could have a tragic ending. 
'Top Gun: Maverick' introduces a new roster of pilots to the academy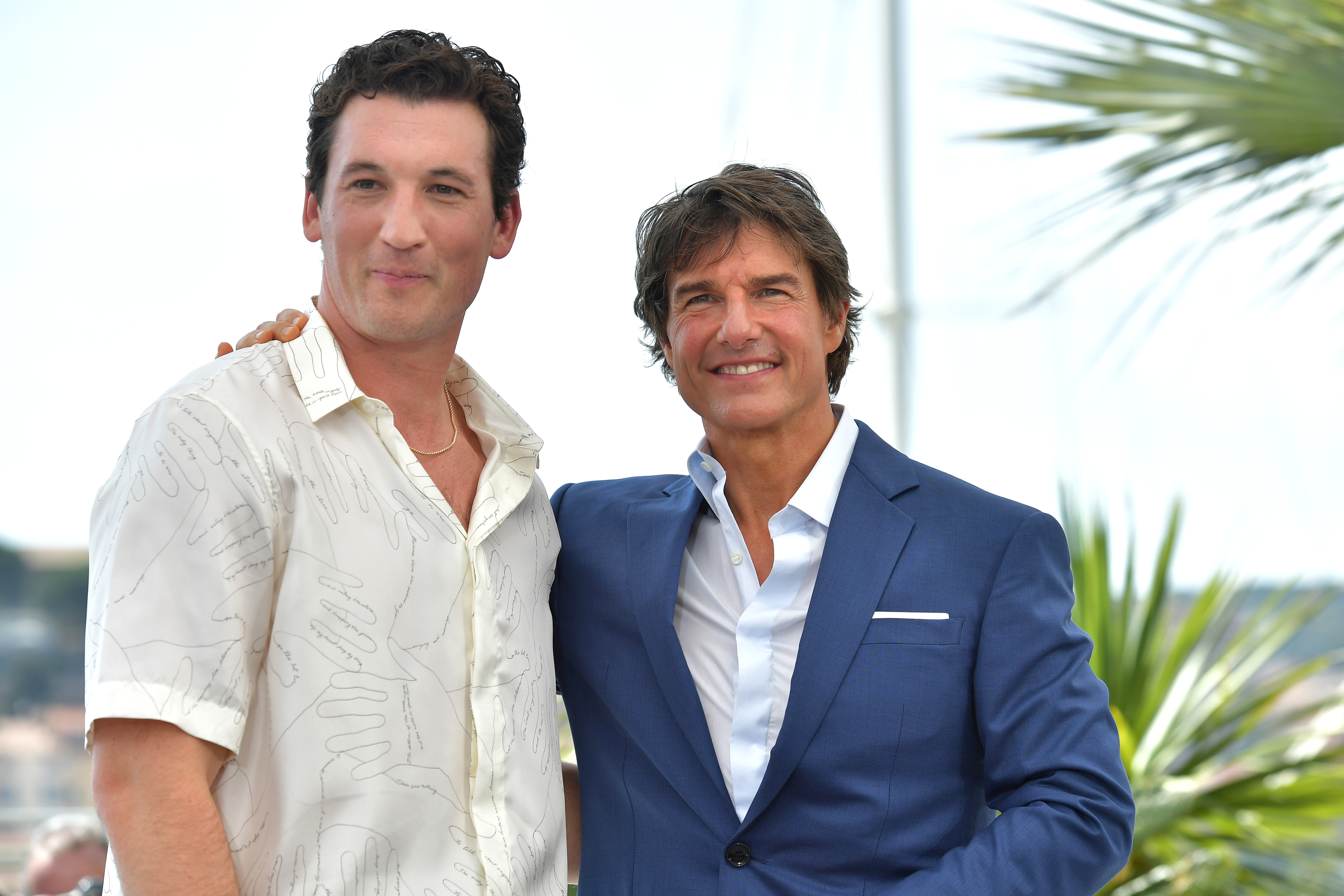 In Top Gun: Maverick, Cruise's Pete "Maverick" Mitchell goes back to TOPGUN, only this time as an instructor. He uses his hot shot and risky flying tactics to train a group of graduates in ways they've never flown before to take on an extremely dangerous mission. 
The new pilots include ones played by Teller, Glen Powell, Monica Barbaro, Lewis Pullman, and Jay Ellis. Teller plays Rooster, who is the son of Goose (Anthony Edwards), Maverick's former partner who died in the original 1986 Top Gun. Rooster holds a grudge against Maverick which creates tension between the two that eventually does get solved by the end of the movie.
Miles Teller thought he would die while shooting one scene in 'Top Gun: Maverick'
There are plenty of shocking moments where the planes in this movie do incredible stunts. Anyone who is not a trained pilot could be absolutely horrified to be in one of these planes. In an interview with LADbible, Teller explained one stunt that scared him so much because he thought he was going to die. 
"There was a sequence where we were heading straight towards the ground and you do what's called a max G pull-up," Teller said. "You're heading down and at the last second you yank up, and it's really tough for the pilot. It's something they train in all the time, but it was the first time we'd done a maneuver like that and I completely stopped acting. I looked at the ground, and thought this wasn't going to end well for me."
Several of his co-stars ended up vomiting while filming the aerial scenes. However, Teller said that he was able to keep it together and never puked during production. 
"I think when there's that much adrenaline and a healthy bit of fear, I was able to hold it down," Teller shared. "I guess that's a secret skill I have."
Miles Teller says he isn't ready to do all of his stunts like Tom Cruise
Some actors do their own stunts, but not everyone commits as Cruise does. Many will remember scenes in the Mission: Impossible franchise where he scaled a building and hung off the side of a moving airplane. Teller told LADbible that he is open to doing his own stunts but he has gotten injured before and he knows stunt performers need the work.
"I think the reason why Tom does this stuff is because when the audience knows that it's really you and there's no cutaways, that the level of immersion you get as a viewer, as a voyeur, is elevated," Teller said. "So I'm open to it, but also, I've got injured on some films doing some weird things, and when you have a perfectly good stunt guy, I don't want to put him out of a job, you know? That's just me being an honest guy."
Top Gun: Maverick is now playing in theaters. 
RELATED: 'Top Gun: Maverick' Actor Jon Hamm Shares How Tom Cruise Welcomed Him on Set