'Top Gun: Maverick' Actor Val Kilmer Reflects on Filming His Reunion With Tom Cruise
Many audiences were emotionally moved by the reunion between Val Kilmer and Tom Cruise in Top Gun: Maverick. The two played bitter rivals in the first Top Gun but developed a timeless friendship that is shown in the sequel. Kilmer recently reflected on shooting his scene, sharing his fond memories from the experience.
Val Kilmer returns in 'Top Gun: Maverick'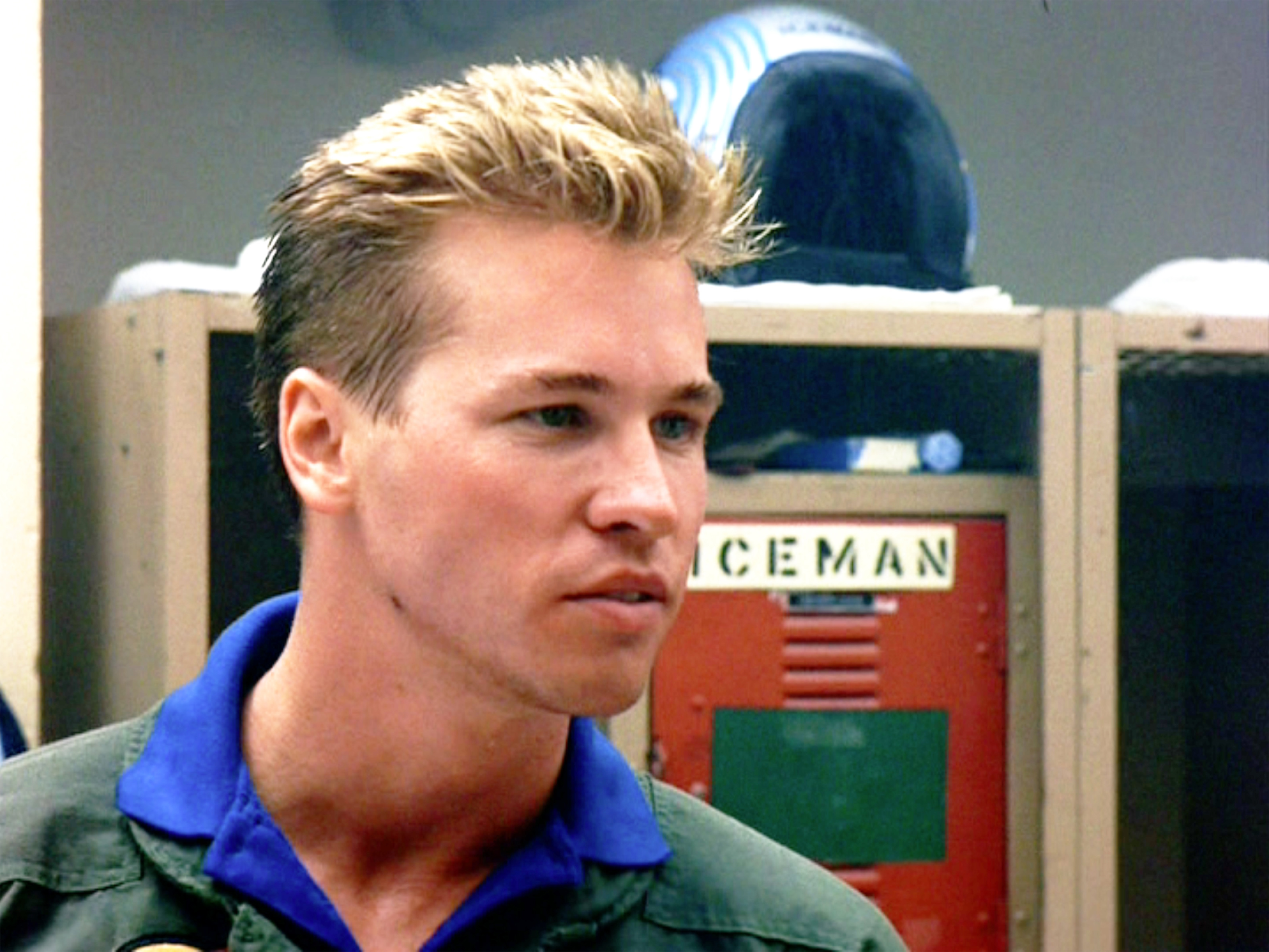 In the original Top Gun, Kilmer played Tom "Iceman" Kazansky, a pilot who builds a rivalry with Cruise's Pete "Maverick" Mitchell. Iceman initially doesn't take kindly to Maverick and doesn't respect his hot shot, cocky attitude. However, the two eventually develop a friendship and Maverick saves his life at the end of the film.
In his 2020 memoir I'm Your Huckleberry, Kilmer shared that he didn't want the part in the 1986 movie and purposefully botched his audition. In an interview with Entertainment Weekly, Kilmer said that he didn't hesitate to return for the sequel when he was asked. 
"Tom called me. I said yes immediately," Kilmer said.
Val Kilmer had a great experience filming his 'Top Gun' reunion with Tom Cruise
Top Gun: Maverick focuses on Maverick and his return to TOPGUN. Maverick is now a teacher at the academy and has to train a group of pilots to undergo an incredibly dangerous mission. Kilmer is only in one scene, but it's an impactful one that helps Maverick advance and become more responsible. Despite recent health problems for Kilmer, director Joseph Kosinski said bringing back Iceman was a requirement.
"That was a requirement from Tom, from Jerry (Bruckheimer, who produced both the original Top Gun and the sequel), from myself," Kosinski told EW. "You had to figure out a way to bring Iceman in. We met with Val. He had the idea of how to integrate Iceman in a really authentic way."
In recent years, Kilmer underwent an operation for throat cancer that diminished his ability to speak. In the movie, the character of Iceman is afflicted with the same illness and is also limited in his ability to communicate. Still, Kilmer has fond memories of filming Top Gun: Maverick and enjoyed the experience.
"We blew a lot of takes laughing so much," he shared. "It was really fun… special."
Director Joseph Kosinski explains how the scene came together
How to portray this scene was a challenge for the filmmaking team as they had to figure out how to convey the emotion of the moment with limited dialogue. In the scene, Kilmer talks to Cruise by typing on a computer but he is able to speak say one line thanks to AI technology that recreated the actor's voice. Kosinski reflected on the scene and is happy about the way it turned out. 
"Obviously [we] spent a lot of time on that scene, writing it, getting ready," Kosinski explained. "I wasn't sure how it was going to work. Chris McQuarrie (Top Gun: Maverick co-writer) put the final touches on the scene and really convinced me that that scene was going to work. And he was right. It's a really beautiful scene. We shot it in Los Angeles in a really beautiful house up on a park. Very special to see not only Val and Tom, but Maverick and Iceman back on the screen together."
Top Gun: Maverick is now in theaters.
RELATED: 'Top Gun: Maverick' Actor Miles Teller Explains Why the Final Scene With Tom Cruise Is so 'Cathartic'