3 Ways 'Top Gun: Maverick' Is Different From Every Other Tom Cruise Movie
Tom Cruise wasn't prepared to make a Top Gun sequel. Cruise had moved on to other things — producing, leading the Mission: Impossible franchise — and wasn't thinking about a follow-up more than 30 years after the original. But Top Gun: Maverick director Joseph Kosinski did some convincing and got Cruise on board to reprise his role. They delivered a critically acclaimed hit. But there are three ways Maverick is different from every other Cruise movie.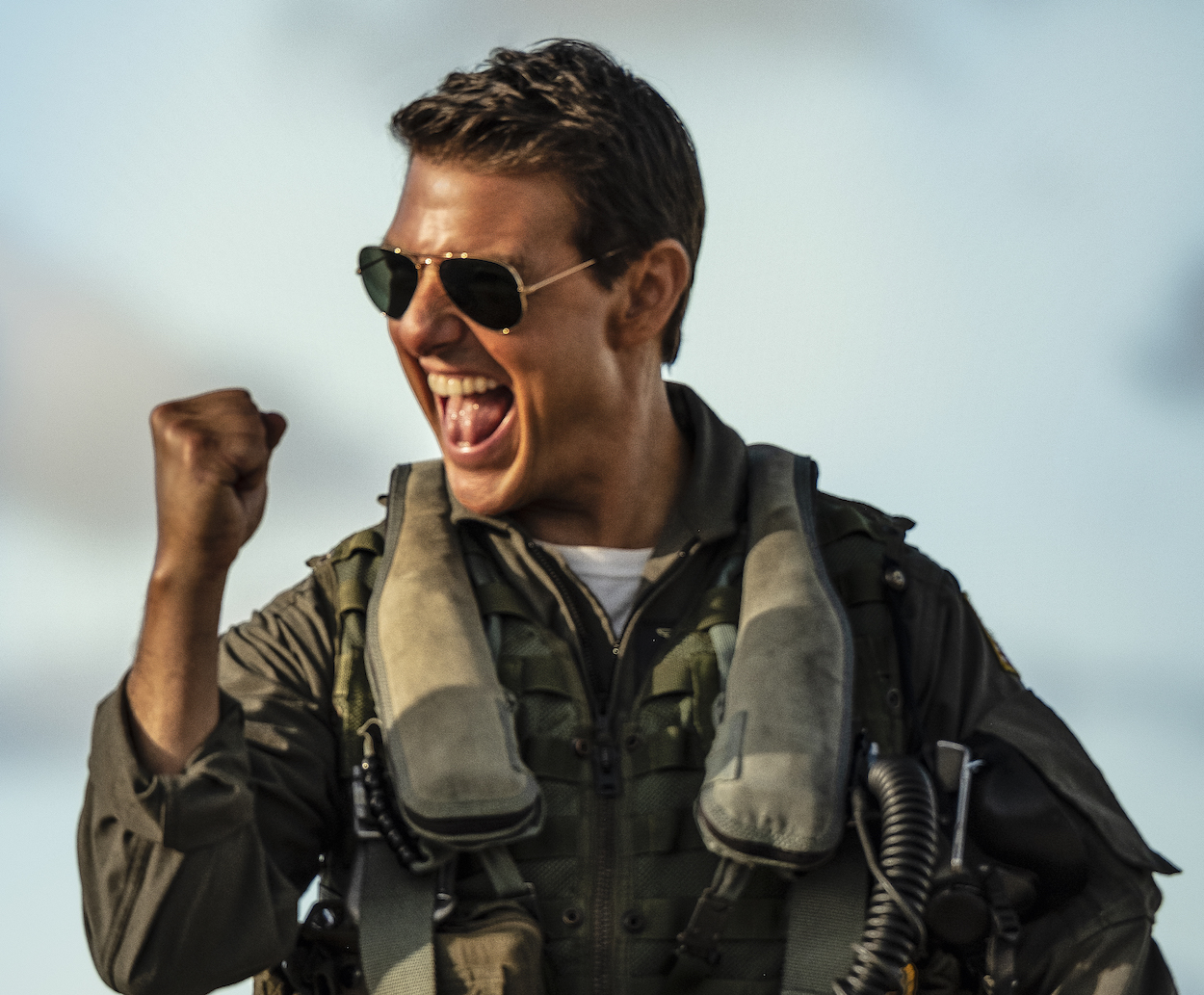 1. 'Top Gun: Maverick' had the best opening weekend of Tom Cruise's career
In some ways, Top Gun: Maverick has nearly the same DNA as many Tom Cruise movies. Cruise does his own stunts. It's an action movie. And Cruise produced, as he has done for several of his big action movies. But Maverick stands apart because of how quickly it took flight.
Maverick had the best opening weekend of Cruise's career as it soared to more than $126 million in North America alone, per IMDb. That's nearly double his previous best; War of the Worlds made $64.8 million its first weekend, according to IMDb. Even when adjusting for inflation, Maverick opened nearly $30 million better than Mission: Impossible II. 
Paramount wanted a sequel before the first Top Gun opened. Now it has it, and Cruise has what could be the biggest blockbuster of his career. A third movie in the series, if the filmmakers even consider one, could be delayed because of a lawsuit over copyrights. But that doesn't alter Maverick's runaway success.
What happened after the big opening was nearly as impressive as giving Cruise his best opening weekend.
2. 'Maverick' did something few blockbuster movies do
Most movies open with their biggest weekends before the earnings taper off. The drop from the first to the second weekend is usually more pronounced for action movie blockbusters that open big.
But Top Gun: Maverick bucked the trend.
The high-flying sequel saw its second-weekend box office drop just 29%, according to The Hollywood Reporter, which is unprecedented. THR writes it's the smallest drop for any movie that opened with $100 million or more. Avatar, Jurassic Park, and The Matrix had smaller week 2 decreases, per Box Office Mojo, but they didn't open to $126 million.
Kosinski wanted Maverick to be a story-driven sequel with realistic action sequences, and he sold Cruise on that approach. Their shared mindset led to a huge opening and a small decrease in week 2. And there's yet another way Maverick could be different from every Tom Cruise movie to come before it.
3. 'Maverick' could be different from other Tom Cruise movies if it makes $1 billion
Tom Cruise has starred in dozens of movies that have grossed more than $4.4 billion in his career. It's an impressive stat. But there's one benchmark he hasn't reached: having a film earn $1 billion at the box office. 
Top Gun: Maverick could change that and set itself apart from other Tom Cruise movies.
The movie earned more than $557 million worldwide in just 10 days, per Box Office Mojo. War of the Worlds and the three most recent Mission: Impossible movies are the only Tom Cruise movies to perform better overall (not adjusting for inflation).
Maverick won't play in China or Russia, which could hinder its chances at $1 billion. But it's on pace to be the biggest blockbuster of Cruise's career.
For more on the entertainment world and exclusive interviews, subscribe to Showbiz Cheat Sheet's YouTube channel.
RELATED: 'Top Gun' vs. 'Top Gun: Maverick': Which Tom Cruise Movie Is Better?