'Top Gun: Maverick' Director Explains Why the Reunion Between Tom Cruise and Val Kilmer Was an 'Emotional Day'
Just like audiences, director Joseph Kosinski was moved by the reunion between Val Kilmer and Tom Cruise and 'Top Gun: Maverick'
Top Gun: Maverick delivers a lot of emotional character moments that capitalize on story beats from the original movie. The best example of this is the reunion between Val Kilmer and Tom Cruise who return as their Top Gun characters. Top Gun: Maverick director Joseph Kosinski was also touched by this scene and he explains why this was such an "emotional day on set."
Tom Cruise and Val Kilmer return in 'Top Gun: Maverick'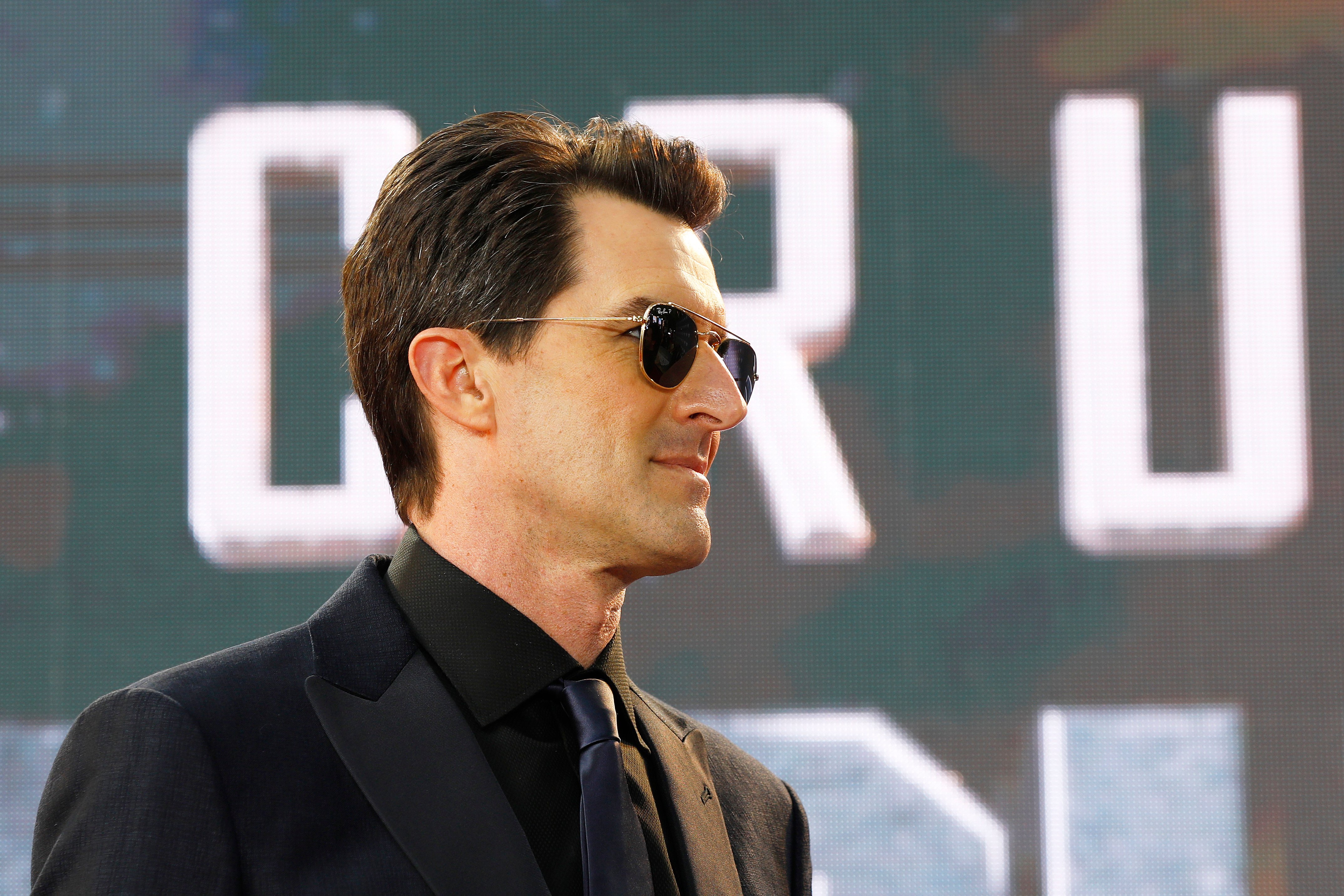 In the original Top Gun, Cruise plays Pete "Maverick" Mitchell and Kilmer plays Tom "Iceman" Kazansky. When Maverick attends TOPGUN academy, Kilmer almost immediately dislikes him and the two develop a rivalry. By the time the movie ends, the two developed a nice friendship, especially when Maverick saves Iceman's life. 
In Top Gun: Maverick, Maverick has the same cocky attitude as in the original movie but is still asked to return to TOPGUN as an instructor. The only reason is that Iceman puts in a good word for him at the academy. The sequel centers around Cruise's Maverick but Kilmer's presence is felt and he eventually returns briefly as Iceman in a heartwarming sequence.
'Top Gun: Maverick' director Joseph Kosinski said the reunion scene was an emotional moment
During the film, Maverick is requested by Iceman to pay him a visit. The two characters have kept a strong relationship since the 1986 movie and their scene together capitalizes on this dynamic. It's also an emotional moment since it's the first time Cruise and Kilmer have acted as these characters since the original. In an interview with The Hollywood Reporter, Kosinski reflected on the emotions he felt while shooting this scene. 
"That's one of those memories I'll never forget, where you've got this actor in Val, someone who I admired through his whole career, and having him play one of his most iconic characters reuniting with one of Tom's most iconic characters on screen for the first time in 36 years," Kosinski said. "Just to see how much respect they had for each other as actors and to see a friendship that has evolved over 36 years. They're just two actors at the top of their game doing this really beautiful scene for the film that's so important. It was just a very emotional day on set … it's not often you get to do a scene with that much kind of emotional weight in a summer tentpole film."
Kosinski said that his favorite moment of the scene involved the button, establishing that there is still a sense of competition between the two despite their powerful relationship.
"My favorite part of that scene is the button at the end, that sense of competition is always there," Kosinski explained. "Despite them being friends, there's still that one-upmanship that exists between, I think, all these pilots and I also think between Tom and Val. I think that competition is what kind of made their relationship in the first film feel so electric and real, in that there was a bit of a rivalry there as young actors. So just that moment at the end, that hug and that bit of humor to me is kind of what really makes the scene work."
How did Val Kilmer's return happen?
Bringing back Kilmer was a must for the Top Gun team, but they had challenges to overcome due to the actor's health issues. Kilmer underwent a procedure for throat cancer that impacted his ability to speak. In Top Gun: Maverick, Iceman is afflicted with the same illness and communicated via text. Kosinski said that they were able to enhance Kilmer's voice in order to give him a speaking line. 
"So for that scene, Val and Tom performed the scene, and then we enhanced Val's voice by blending it with another one, mostly for clarity, more than anything else," Kosinski said.
Top Gun: Maverick is now in theaters.