'Top Gun: Maverick' Director Joseph Kosinski on Why He Wanted Miles Teller as Rooster
Miles Teller had already been a relatively big name in Hollywood before starring alongside Tom Cruise in Top Gun: Maverick. However, taking on a major role as Rooster in the Top Gun sequel comes with a lot of expectations. Director Joseph Kosinski explains what Miles Teller did that convinced him that he was the right actor to play Rooster in Top Gun: Maverick. 
Miles Teller portrays Rooster in 'Top Gun: Maverick'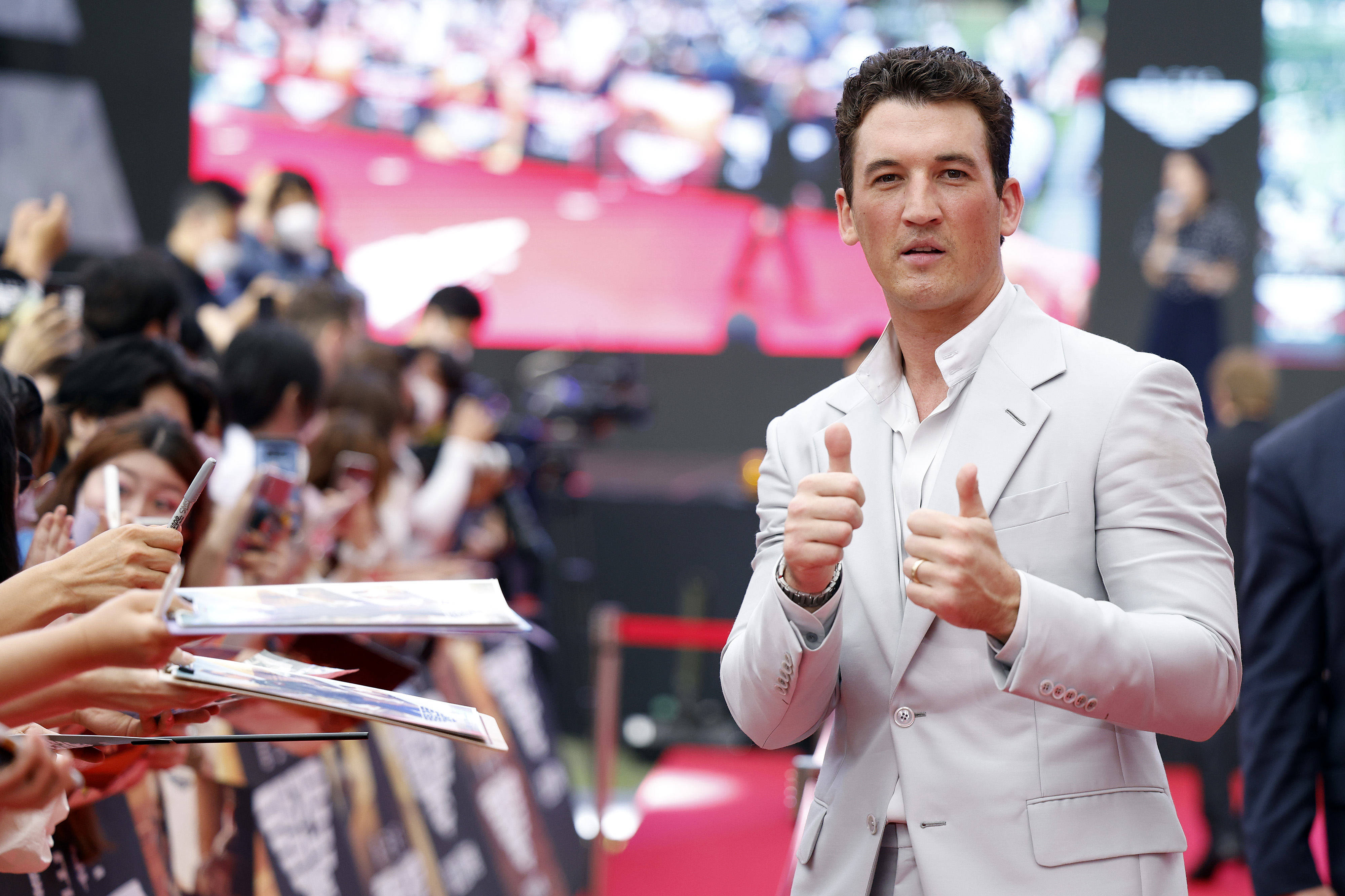 In Top Gun: Maverick, Miles Teller plays Bradley "Rooster" Bradshaw. He is the son of Goose (Anthony Edwards), Maverick's (Tom Cruise) old flying partner who dies during a flying exercise in the original 1986 movie. Rooster still carries some blame toward Maverick for his dad's death and it is later revealed that Maverick tried to keep Rooster out of the Navy. 
Maverick arrives at TOPGUN academy to train Rooster and the other pilots on a dangerous mission. Tensions between Rooster and Maverick are high but they eventually reconcile. Later, Rooster swoops in and saves Maverick from the enemy and the two make a daring return to their fleet. 
Director Joseph Kosinski explains why he knew Teller would be perfect for Rooster
Director Joseph Kosinski and Miles Teller worked together on Only the Brave before Top Gun: Maverick. In an interview with Indiewire, Kosinski says that the actor's work in Only the Brave convinced him that he could pull off playing Rooster. Teller had also proven to be a great actor in other movies like Whiplash and War Dogs. 
"In Only the Brave, he showed me what an incredible actor he is," Kosinski said. "That was a really, really challenging role, a challenging movie to make, and what was put on his shoulders emotionally to carry through that film was pretty epic. I was finishing that movie right when I flew to Paris to pitch Tom on the idea of this film so Miles was very much in my head, as was the whole kind of notion of this father-son relationship that is at the center of Only the Brave, even though it's not a literal one. I felt like Top Gun, in many ways, could be the same thing on a big-movie blockbuster scale."
Additonally, Kosinski thought Teller embodied certain aspects that were similar to Edwards' performance as Goose.
"Miles also has this amazing comedic side and I felt like he embodied a lot of the qualities that Anthony Edwards showed in the first film," Kosinski continued. "I knew surrounding Tom with great dramatic actors would elevate everybody's game. So I went into that first meeting with a picture of Miles and said, 'I just worked with him. And I think he could be a great candidate for Rooster.'"
Teller recreated a scene from the original movie
During the audition process, Kosinski and Cruise were still trying to figure out who would be best for many of these newer roles. Another moment that convinced the Top Gun: Maverick director that Miles Teller would be right for Top Gun: Maverick is when he recreated a classic moment from the original movie. Teller performed "Great Balls of Fire," a song that Edwards' also performs in the first movie. 
"Tom had a tremendous amount of respect for Miles even at that point, based on the work," Kosinski explained. "There's not a lot of guys Miles' age that have put together the career and the choices that he's done. Then we went through the audition process to make sure that we were really testing, crossing all the Ts and dotting the I's. It was Miles and Glen [Powell] and Nick Hoult [vying for the role], and we did a dramatic scene and then the "Great Balls of Fire" scene. After that test, it was clear to all of us that Miles had the range to pull off everything this character needed to do."
Top Gun: Maverick is still playing in theaters.
RELATED: 'Top Gun: Maverick' Has No Confirmed Streaming Release Date, According to Paramount Exec