'Top Gun: Maverick' Director Reveals How He Convinced a Reluctant Tom Cruise to Make the Sequel
Tom Cruise once said Paramount wanted a Top Gun sequel before the first movie hit theaters. The studio must have known it would be one of the top-grossing movies of the 1980s, but it took a while to make the sequel. Here we are nearly 40 years later, and Top Gun: Maverick finally arrived and went supersonic in its first weekend. Cruise faced some undeserved criticism for saying yes to the sequel, but the follow-up might never have happened if not for Maverick director Joseph Kosinski selling Cruise on the project in a matter of minutes.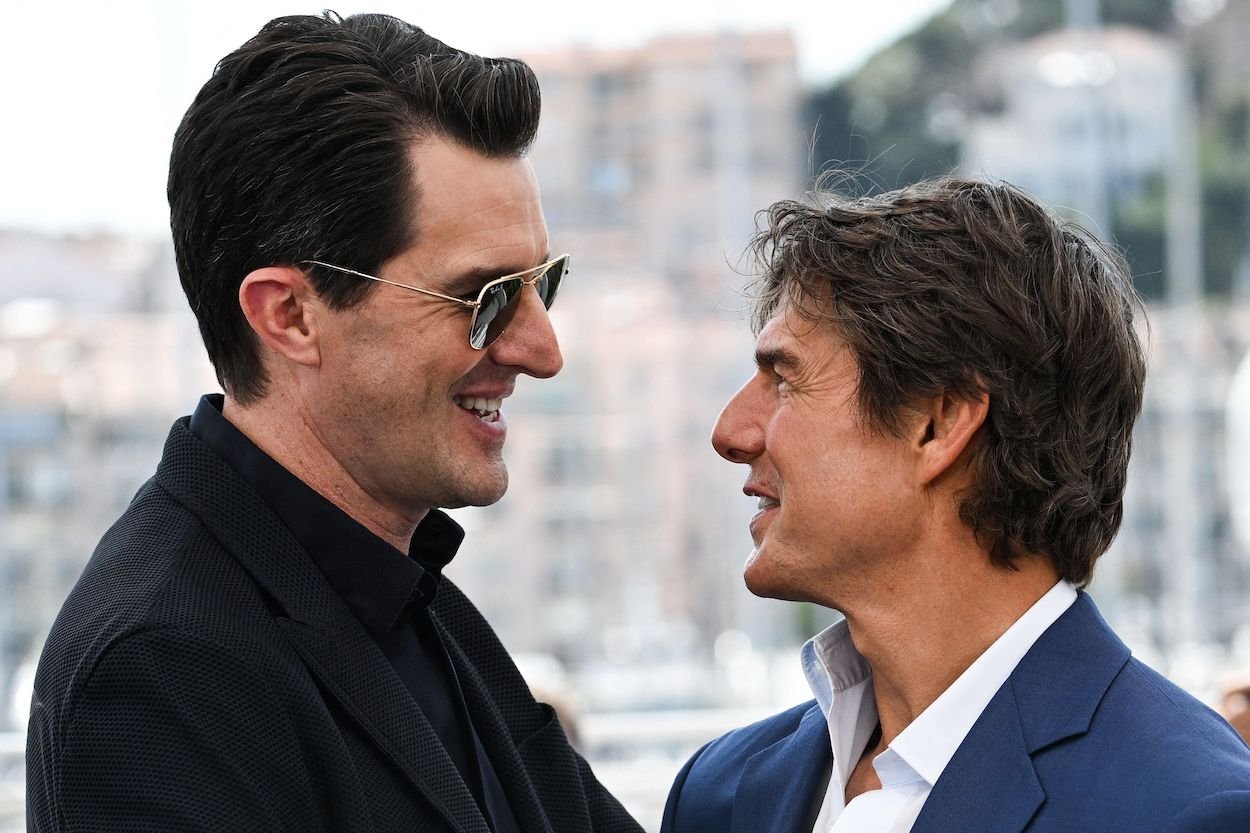 Tom Cruise and 'Top Gun: Maverick' director Joseph Kosinski worked together before
Kosinski finds himself in rare company with Top Gun: Maverick — he's one of only a handful of directors to have worked with Cruise more than once. It's a short and exclusive list, according to IMDb, whose other members are Tony Scott (who directed the first film), Steven Spielberg, Christopher McQuarrie, and Cameron Crowe.
In just his second turn helming a feature film, Kosinski directed Cruise in 2013's Oblivion. After 2017's Only the Brave, the director turned his attention to a new project, which turned out to be Maverick.
But first, he had to convince a reluctant Cruise to sign on, and he had only 30 minutes to do it.
How Kosinski sold Cruise on making the sequel
Getting Cruise on board for Top Gun: Maverick took quite a bit of legwork.
It started with the director reading the script and offering some ideas to Jerry Bruckheimer, which the producer liked. Yet, they still needed Cruise to sign on. The only chance to sell him on the movie was to go to Paris while the star filmed Mission: Impossible. Not only that, but Kosinski had a small window to sell Cruise.
"We got about a half-hour of his time between setups," Kosinski told Polygon. "And I basically had 30 minutes to pitch this film, which I didn't realize when we were flying over. But when I got there, I found that Tom really didn't want to make another Top Gun."
That's where Kosinski having worked with Cruise came in handy.
"I worked with Tom, and I knew to start with character and emotion. I just pitched this idea of Bradley Bradshaw (Miles Teller) growing up to become a naval aviator, and him and Maverick having this fractured relationship that had never been repaired; with Maverick getting called back to train this group of students to go on a mission that he knows is very, very dangerous.

Joseph Kosinski
"The conflict [is about] the difference between being an aviator who goes in and risks his own life and someone who's in a more senior position that has to send others in to risk their lives. … And to me, it felt like that leveraged the emotion of the past film and those relationships that we all love, but it took it in a new direction. So that's where I started."
Kosinski clearly got through to Cruise. According to the director, "[A]t the end of the pitch, he picked up the phone, he called the head of Paramount Pictures and said, 'We're making another Top Gun.' It's pretty impressive to see the power of a real movie star in that moment."
'Top Gun: Maverick' is already an all-time box office blockbuster
First, Cruise was reluctant to make Maverick, and Kosinski needed to sell him on it. Then, the actor insisted on using actual fighter jets — no green screens — for the movie. Finally, the coronavirus (COVID-19) pandemic led to release setbacks after filming wrapped in 2019. But it was all worth it in the end.
The movie has earned excellent reviews and scored big with audiences. Top Gun: Maverick brought in $156 million in its opening weekend, which is the best start for any Tom Cruise movie. It also set a Memorial Day weekend record, per Box Office Mojo.
Kosinski had to sell Cruise, and he didn't have much time to do it, but the movie's success made the long slog to the big screen all worth it.
For more on the entertainment world and exclusive interviews, subscribe to Showbiz Cheat Sheet's YouTube channel.
RELATED: Jay Ellis Reveals Tom Cruise's Words of Encouragement While Filming 'Top Gun: Maverick'