'Top Gun: Maverick' Director Reveals Everything He Wanted for a 'Top Gun' Sequel Besides Tom Cruise
Tom Cruise definitely needed to come back to 'Top Gun,' but there are several other things that the director wanted to bring back for the sequel
Top Gun is a 1980s classic that contains many nostalgic moments for its fans. After 36 years, Tom Cruise is returning as Maverick for Top Gun: Maverick. Sequels can often be a tough balancing act because you want to pay tribute to the previous movie while also creating a new experience. Top Gun: Maverick director Joseph Kosinski shared what he wanted to bring back for a Top Gun sequel besides Tom Cruise. 
'Top Gun' has many iconic moments that fans have nostalgia for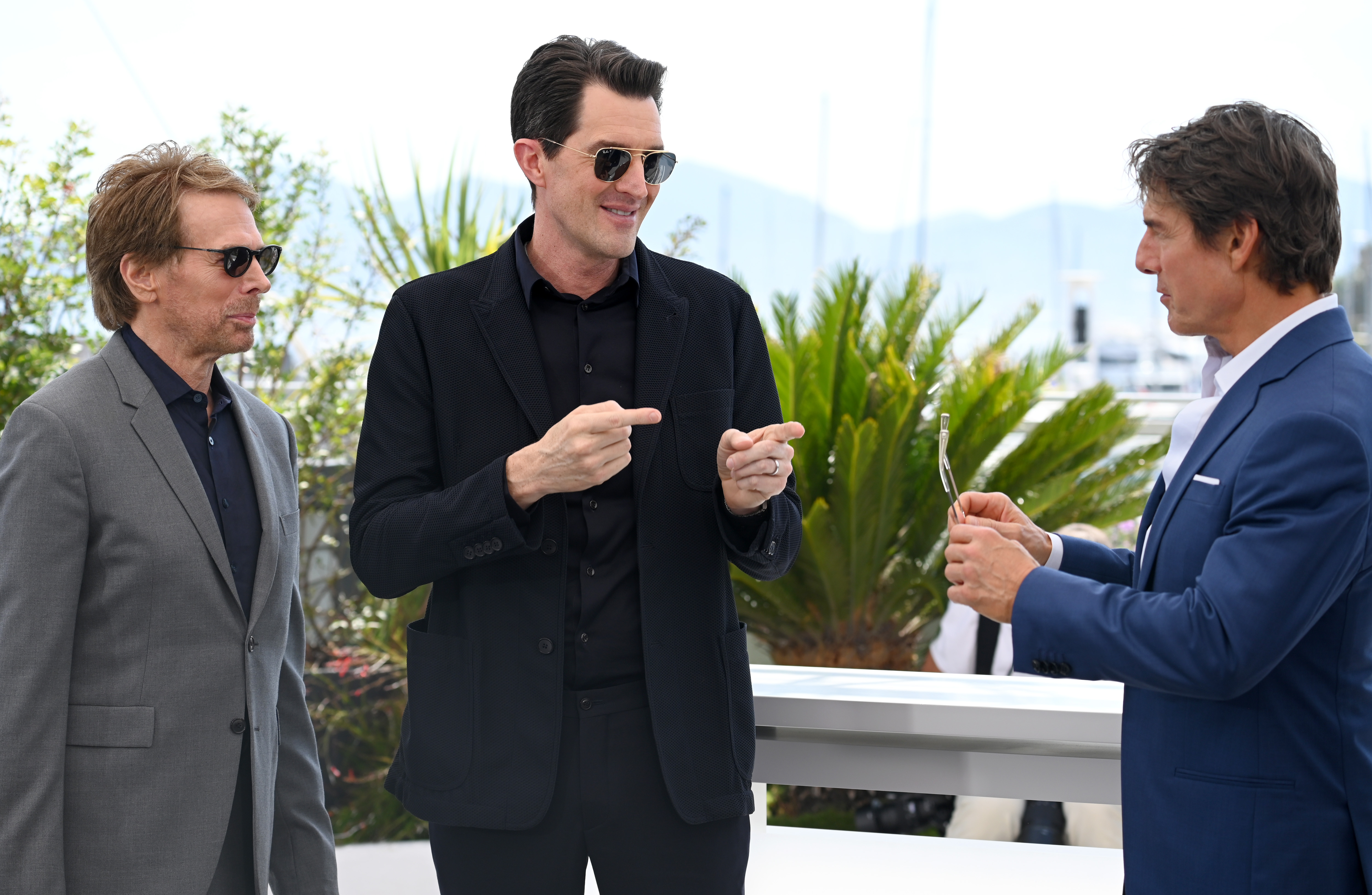 The 1986 film centers around Cruise's Pete "Maverick" Mitchell, a Navy pilot who is sent to the TOPGUN academy. The original Top Gun has a lot of classic moments that many audiences who grew up want to see again in the sequel. 
Several of these moments include the shirtless volleyball game, Maverick singing "You've Lost That Lovin' Feelin,'" and Goose (Anthony Edwards) and Maverick saying "I got the need, the need for speed." There is also the memorable soundtrack which includes "Danger Zone" by Kenny Loggins and "Take My Breath Away" by Berlin. There is also the infectious score from Harold Faltermeyer. 
'Top Gun: Maverick' director shares everything he wanted to bring back for the sequel
In an interview with The Hollywood Reporter, Kosinski was asked what he felt had to be in a Top Gun sequel. The director said he didn't want to just make a remake of the original, but he knew fans wanted some scenes and music to return. He says the most common question people had was whether there would be a volleyball scene, so he decided to put a spin on it. 
"The first thing was Maverick, so that is where I started with Tom, getting him to agree to come back," Kosinski said. "After that — it's funny because when people heard I was working on it, the most common question people would ask me was "Is there going to be a volleyball scene?" It was engrained from the beginning that there had to be something like it in the film. It was up to us to figure out how we integrate that into our storyline, so we aren't doing it just for the sake of doing it. Our screenwriting team did a great job of figuring that out with dogfight football. And the score, Harold Faltermeyer's score, is as iconic to me as Star Wars, which is why wanted to start the film in the same way as the first film. Well, everyone is saying it is the exact same [start] as the first film, but it's not. I added "men and women" to the opening paragraph. I hope people notice that, because women do fly for Top Gun now."
Tom Cruise and Kosinksi also wanted to make the flying sequences more intense
Another aspect that Kosinski wanted to bring to Top Gun: Maverick was more intense and innovative flying sequences. Top Gun already had impressive aerial scenes, but the director and Tom Cruise wanted to up the ante for the sequel. He also says that it was important to Cruise that everyone was comfortable flying in the F-18 planes. 
"Then from an aerial sequence point of view, I had to innovate in the same way Tony Scott did," Kosinski explained. "We had to capture flight in a way that had never been done before. The first thought was, "Can I shoot Tom in an F-18 for real?" Which then became, "Can I shoot everyone in F-18s?" So, Tom designed a course that got everyone into "Tom Shape" to be able to get into those Super Hornets and shoot the scenes. Because everyone is in the plane, it opens the whole movie up."
Top Gun: Maverick flies into theaters on May 27.