'Top Gun: Maverick' Generated More Than 40 Val Kilmer Models to Replicate His Voice
While Val Kilmer does appear in 'Top Gun: Maverick', his voice was recreated using AI technology
Top Gun: Maverick has plenty of moments that pay tribute to the original 1986 movie. From Kenny Loggin's song "Danger Zone" to Tom Cruise riding his motorcycle through the sunset, there are many moments that fans of the original will love. The most emotional moment of Top Gun: Maverick might be when Val Kilmer returns as Tom "Iceman" Kazansky. While there were certain limitations to this appearance in regards to Kilmer's health, the movie still made it work and used AI technology to recreate the actor's voice. 
Val Kilmer returns as Iceman in 'Top Gun: Maverick'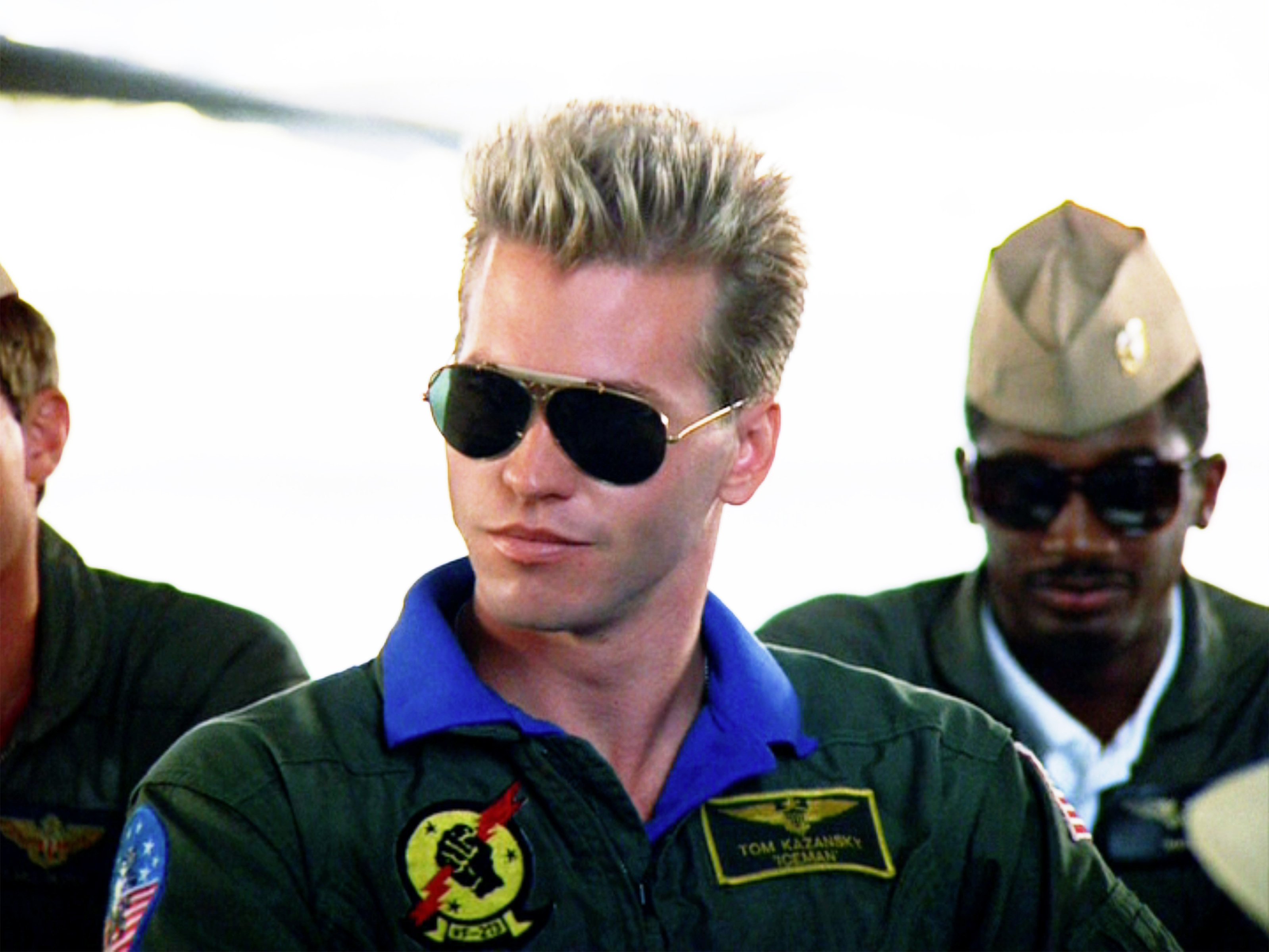 One question that many had when a Top Gun sequel was announced was if Val Kilmer would return as the iconic Iceman. Many were curious due to Kilmer's recent health issues. Kilmer underwent treatment for throat cancer in 2014 which greatly reduced his ability to speak. 
In Top Gun: Maverick, Kilmer does appear in a scene and his character is afflicted with the same conditions that the actor has. Maverick (Cruise) goes over to visit and finds out Iceman's cancer came back and he doesn't have much longer. Iceman communicates with Maverick via typing and only has one actual line of dialogue. This line wasn't actually Kilmer talking and was recreated using artificial intelligence. 
AI technology was used to recreate Val Kilmer's speaking voice in 'Top Gun: Maverick'
According to Forbes, in August 2021, Val Kilmer teamed up with tech start-up Sonantic to create an AI-powered voice that would later be used for the Top Gun sequel. Forbes reports that Sonantic used a "voice engine" to teach a voice model to speak like Kilmer. The engine had less data than others and Sonantic had to come up with "new algorithms" in order to make the voice as high quality as possible. 
"In the end, we generated more than 40 different voice models and selected the best, highest-quality, most expressive one," John Flynn, CTO and co-founder of Sonantic, said in a statement to Forbes. "Those new algorithms are now embedded into our voice engine, so future clients can automatically take advantage of them as well."
Kilmer also shared a statement thanking Sonantic for recreating his voice and giving him back the ability to express his voice. 
"I'm grateful to the entire team at Sonantic who masterfully restored my voice in a way I've never imagined possible," Kilmer said. "As human beings, the ability to communicate is the core of our existence and the side effects from throat cancer have made it difficult for others to understand me. The chance to narrate my story, in a voice that feels authentic and familiar, is an incredibly special gift."
'Top Gun: Maverick' has been a massive success
The final result of Val Kilmer's voice is great and contributes to making Top Gun: Maverick as good as it is. The movie debuted this past weekend and is already a smash hit. It's not only a hit with both audiences and critics, but it also opened to $156 million domestically, according to CNN, flying past the box office record for Memorial Day weekend. 
Top Gun: Maverick is now playing in theaters.