'Top Gun: Maverick' Director Says 1 Trait Made Jennifer Connelly 'Perfect' to Play Penny Benjamin
Jennifer Connelly's list of movies is extensive, which isn't all that surprising. She started her career as an actor in 1983 and had dozens of movie roles to her name before she married into the Marvel Cinematic Universe and joined the Top Gun: Maverick cast. According to Maverick director Joseph Kosinski, Connelly was perfect for her role in the movie because of her emotional intelligence.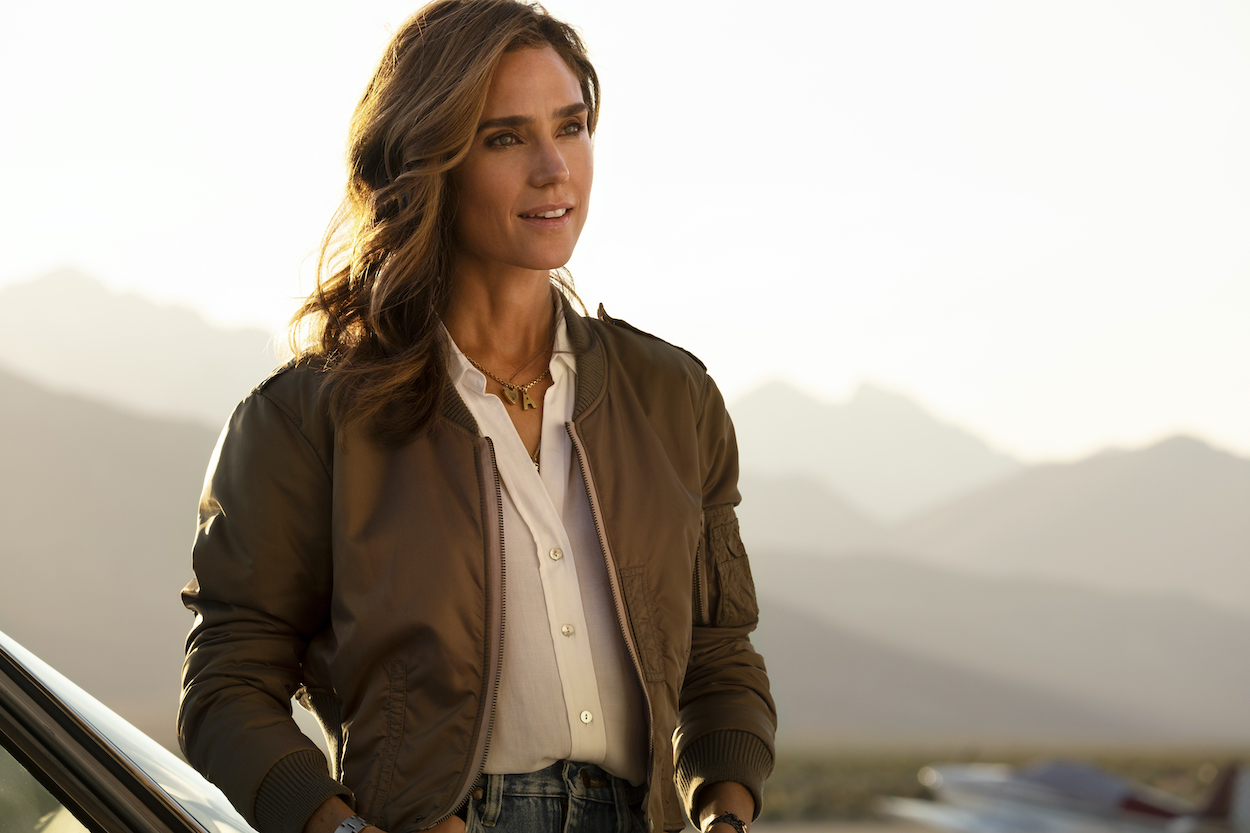 Jennifer Connelly plays Tom Cruise's love interest in 'Top Gun: Maverick'
Kosinski convinced Cruise to sign up for Maverick by promising to make the movie a new chapter in his character's story instead of a trip down nostalgia lane. Cruise and Val Kilmer's Tom "Iceman" Kazansky are the only characters from Top Gun to show up in the sequel.
Even though Meg Ryan's character doesn't appear, she was the one who said Connelly's character's name in the first movie: Penny Benjamin. Maverick and Benjamin crossed paths off-screen in Top Gun; Penny is Mav's love interest in Maverick.
Like most of them, Connelly's part in Maverick was created for the movie. Kosinski said one trait made her the person he had in mind for the role the whole time.
Director Joseph Kosinski said Connelly had emotional intelligence that made her 'perfect' to play Penny Benjamin
It took years to make Top Gun: Maverick. Most of the filming happened in 2018 and 2019, but the coronavirus (COVID-19) pandemic pushed back the premiere until 2022. Kosinski's previous film, Only the Brave, came out in 2017, and it featured Connelly (and Maverick star Miles Teller, too).
Having worked with Connelly just before starting Top Gun: Maverick, Kosinski knew she would be ideal to play Penny Benjamin.
"[Maverick's] relationship with Penny Benjamin is kind of the focus of this story, which, for the die-hard fans, is a fun one because she was only mentioned briefly. That one line was a great starting point for this whole new character. I had just come off making a movie with Jennifer, and I couldn't believe that with the career she has had, and Tom … they had never been in a film together. I felt like she was perfect for this role to provide that emotional intelligence that she brings to every role for Maverick's journey in this one."

Joseph Kosinski
The relationship between Penny and Maverick is far from a disposable part of the story, and Kosinski needed an actor with range. Oscar-winner Connelly (supporting actress for A Beautiful Mind) was Kosinski's perfect choice, and anyone who's seen the movie understands why.
Cruise called for reshooting one scene with Connelly
Cruise wanted to put the Top Gun: Maverick cast through some serious preparation to prepare for the filming, including Connelly. The actors playing pilots did flight training, and Connelly learned how to skipper a sailboat for one scene.
Connelly and Cruise shot the scene near San Diego. Yet what we see in the movie was shot in rougher waters near San Francisco. According to Connelly, Cruise requested a reshoot because he wanted the boat to go faster. So the actors and film crew headed hundreds of miles up the California coast and shot the scene again.
Connelly's emotional intelligence was the perfect trait to play Penny; having an iron stomach to handle the rough waters was just a bonus.
For more on the entertainment world and exclusive interviews, subscribe to Showbiz Cheat Sheet's YouTube channel.
RELATED: Jennifer Connelly Net Worth and How She Became Famous